Getting IT and Marketing Managers to Make Nice
Differing views about technology usage can hurt a company's performance.
(originally published by Booz & Company)
Title: Marketing Is from Mars, IT Is from Venus: Aligning the Worldviews for Firm Performance (fee or subscription required)
Author: Ming-Hui Huang (National Taiwan University) and Eric T.G. Wang (National Central University)
Publisher: Decision Sciences, vol. 44, no. 1
Date Published: February 2013
Do your IT and marketing managers need marriage counseling? Could be, says this study, which finds that many companies would improve their financial performance by getting the groups to stop squabbling.
Previous research suggests that marketers typically believe technology should have an external focus, especially on finding new customers. IT departments, on the other hand, tend to argue for putting the right internal technology in place.
Accordingly, the authors examined how each group viewed two important technologies, customer relationship management (CRM) and knowledge management (KM). CRM focuses on the front end to foster meaningful relationships; KM concentrates on the back end to acquire, analyze, and protect vital data.
The authors surveyed 329 marketing and IT managers at 259 firms in the finance, manufacturing, and service sectors. They also collected four years of financial data to track the effect of the two groups' attitudes on long-term performance.
After controlling for several factors, the authors found that marketers had virtually no regard for KM initiatives, whereas IT managers held them in high esteem. And although both sides recognized the benefits of CRM, they did so for very different reasons. Marketers perceived it as a way to boost market share and add revenue. The IT group believed CRM enhanced internal efficiency. These discrepancies, which resulted in an uneven deployment of CRM and KM capabilities, reduced effectiveness, growth, and profitability at the 70 companies for which the authors had responses from both IT and marketing managers.
But companies can turn this conflict into a competitive advantage. The trick is to embrace and manage their divergent world views, the authors write, by emphasizing the importance of market position to the IT department and the value of technology's reach to marketers. Until the teams sit down and compare notes on particular projects, however, the yawning gap in perceptions only threatens to widen further.
But there is hope. The IT–marketing marriage has long thrived at tech-driven companies, by virtue of how entwined their two functions are. The authors cite Dell Inc.'s early creation of a cross-departmental "blog resolution" team that was trained to offer both customer service and technical support.
Not every marriage will be made in that kind of heaven. But a company will pay a price if its marketers and techies continue to live apart.
Bottom Line: Addressing the conflicting viewpoints of marketing and IT can help improve performance—by expanding the marketing possibilities of technology-driven data and by creating a culture supportive of IT initiatives.

Recommended stories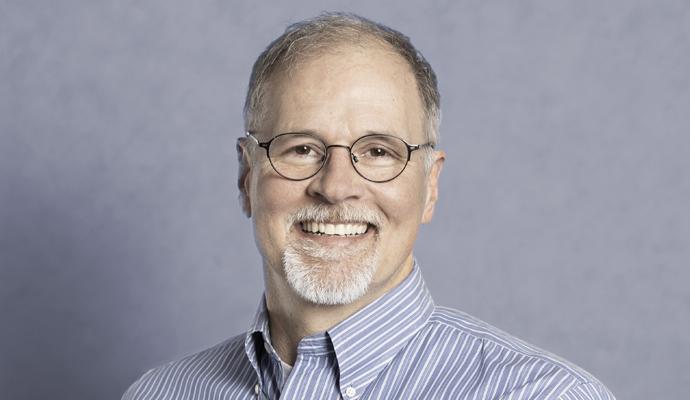 CEO Robert Playter dispels worries about the potential harm robots could inflict and thinks they will empower people instead of displacing them.