"The Temporary Society," Warren G. Bennis and Philip E. Slater
The Temporary Society: What Is Happening to Business & Family Life in America under the Impact of Accelerating Change by Warren G. Bennis and Philip E. Slater (170 pages, Jossey-Bass Publishers, 1998)
(originally published by Booz & Company)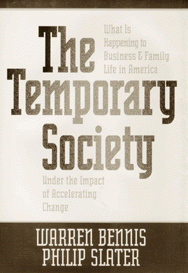 There is nothing like a blast from the past to make you realize how much the world has changed — or not. Jossey-Bass, the business publishing house, has reissued an eerily prescient landmark work,
The Temporary Society
, by Warren G. Bennis and Philip E. Slater, first published in 1968. Mr. Bennis is the eminent management consultant. Mr. Slater is a writer and sociologist, best known perhaps for his 1970 book,
The Pursuit of Loneliness: American Culture at the Breaking Point
. This new incarnation of
The Temporary Society
includes the original six essays with new introductions and comments by the authors.
When the essays that became The Temporary Society were conceived a decade or so before the book was actually published, the United States had been convulsed by McCarthyism. It was in an arms and propaganda race with the Soviet Union. Social and occupational mobility seemed to be undermining old traditions of family, community and religion. Although the postwar expansion and corporate growth guaranteed many Americans security, even affluence, there was a kind of existential unrest — a sense that the price of achieving the American dream was the loss of affective ties and individual self-expression.
Along came Mr. Bennis and Mr. Slater, worried about the social impact of rapid change, rootlessness and an uncertain future, but optimistic about the long-term prospects for individuals in democracies. Despite evidence to the contrary at the time, they argued that the triumph of democracy worldwide was inevitable and would come to pass within 50 years. Their prediction challenged the Cold War wisdom that communism was attractive to many emerging nations because it was an efficient form of government that also tapped into an authoritarian streak in human nature. Democracy, in this hardheaded outlook, was "nice but inefficient."
The views Mr. Bennis held on democracy were shaped in part by his observations of a nascent movement among leading American companies to invigorate themselves through democratization. So-called scientific management, the "command and control" method of administration much favored by the ex-officers who populated upper echelons of corporations after World War II, was fine for running a bureaucracy, but what of creativity? Corporations, the theory went, needed to find a way to loosen up their people to think innovatively. Social scientists, working with corporate leaders, applied research done on group dynamics to the business setting. The formula, in part, was: Encourage open communication, consensus decision-making and a balance between the demands of the corporation and the needs of the individual. There is little evidence that most companies did much more than sign on to the philosophy.
This approach should sound familiar: It is the management model many leading and not-so-leading corporations have turned to in the 1990's. In the past 30 or 40 years, the dynamics underlying the model have changed. To take one area, for example, talented people have more leverage than they used to; a company that wants to retain its best people may actually have to do more than pay lip service to an enlightened-sounding philosophy. Companies that do achieve the balance have even found a palatable way to describe it: a "win-win" game.
Mr. Bennis details the uncertainties of modern life in 1968 as grotesque, and yet says, if anything, he underestimated their impact. Indeed. The life Mr. Bennis and Mr. Slater viewed as alienated (the temporary society, in which jobs, relationships, places to live are just pit stops in the rat race) are the lives many of us now lead, with "let's do lunch" friendships, Byzantine working-couple schedules and a lack of sentiment toward employers or colleagues. We have more flexibility and independence than most employees did 30 years ago, but that freedom comes at some cost. Perhaps it is just not easy to be happy.
Mr. Bennis acknowledges that his telescope into the future entirely missed the women's movement and thus the large-scale enrollment of middle-class women into the labor force. Indeed, his characterization of the ideal family life to support the ideal work life is positively Hegelian: "The profession of a wife in an era of change is to provide continuity, the portable roots."
O.K., it is not "women should be struck regularly like gongs," but it is enough to give a lot of well-educated women today a case of the vapors. Mr. Bennis tries to introduce some mumbo-jumbo about how nonlinear "magical thinking" of the sort traditionally associated with women is increasingly valued by corporations. Better just to apologize and stay off that road.
Mr. Bennis is a specialist in leadership, among other things, and while it may be unfair to raise issues that occurred as the book was being printed, it is hard to read any meditations on leadership and character without thinking of President Clinton and his troubles, or of John F. Kennedy and Lyndon B. Johnson, both of whom are mentioned in the book.
"Character is basically about how we organize and conceptualize our experiences," Mr. Bennis writes. Later, "As I see it now, leadership is character, and the process of becoming a leader is much the same as becoming an integrated human being."
Mr. Bennis says an essential part of being a leader is having the ability to govern complex systems. Mr. Clinton has demonstrated that leaders themselves can be complex systems, and not necessarily integrated human beings. Perhaps in the third version of this classic 30 years hence, Mr. Bennis and Mr. Slater will demystify President Clinton for us.

Recommended stories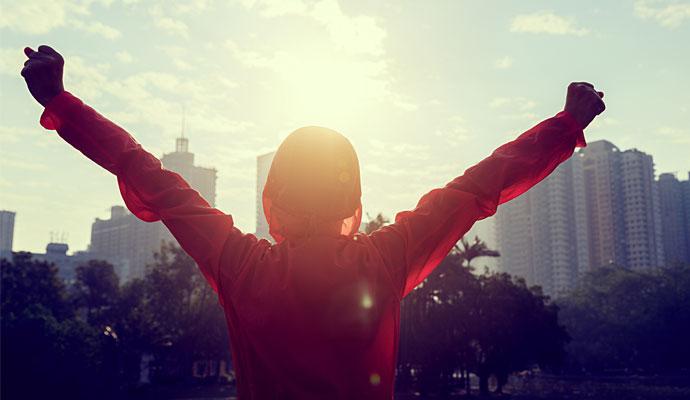 By empowering people to achieve their own goals, leaders can overcome great skepticism—and achieve great results. What worked for cookstoves in Guatemala can work for corporate cloud adoption.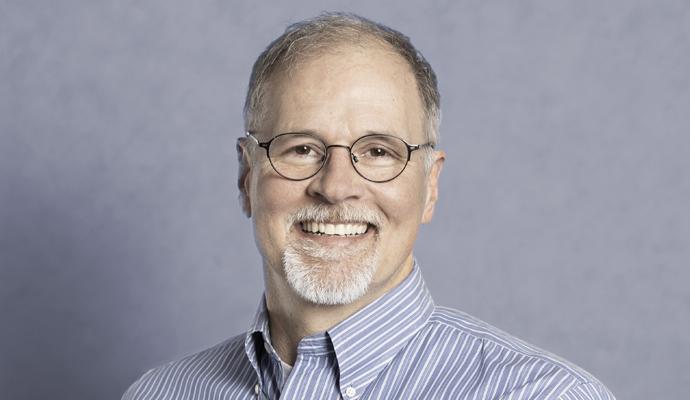 CEO Robert Playter dispels worries about the potential harm robots could inflict and thinks they will empower people instead of displacing them.