Winning on the Wireless Web
The m-Web is just taking off, but killer applications and transforming challenges are already emerging.
(originally published by Booz & Company)
By 2004, the worldwide use of wireless devices to access the Internet will surpass PCs, according to analyst and industry reports, spurring a second wave of Internet activity and a slew of new products and services.
While recent market research and interviews with experts conducted by Booz-Allen & Hamilton in Europe, Asia, and the Americas have identified common categories for killer mobile applications, our studies show that killer apps will differ not only among demographic, business, and consumer segments, but from country to country as well.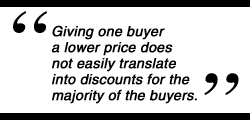 For instance, Japan¹s NTT DoCoMo initially targeted business users with I-mode, a wireless Internet service that offers e-mail, online shopping and news, and other interactive features. NTT quickly discovered, however, that I-mode was more attractive to teenagers and students, who make up 52 percent of the 10 million users I-mode signed up in just 18 months. By contrast, only 35 percent of I-mode¹s subscribers are business users. E-mail is the most popular application among both customer bases, with more than 90 percent using this feature. But more than 50 percent of visitors, mostly younger people, are drawn to I-mode¹s site for its entertainment services.
In South Korea, stock trading is one of the most popular m-Web applications. In Finland, however, directory services are luring people to the wireless Web. The Finns, who are among the world¹s most active mobile phone users, are also accessing the Web with cell phones to download ringing tones. In fact, this application is so popular that the local rock group Nylon Beat recently debuted a single as a downloadable ringing tone before releasing it on the radio or a CD.
The Dominant Apps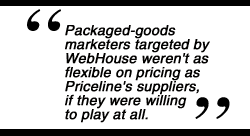 Unlike the first wave of Internet connectivity via PCs, which was and still is led by the United States, m-Web use is growing fastest in Europe and Japan, and both regions are likely to continue to be front-runners in the expansion of markets in mobile products and services. By 2007, more than 60 percent of European mobile users will subscribe to wireless Internet services, according to analyst projections.
Even in this early stage of m-Web development, a number of killer applications are emerging that will likely be dominant. Among them are:
E-mail
Banking and stock trading
Entertainment schedules and ticket purchasing
Sports news
Traffic and weather reports
Online games
There are also common attractions driving the growth of all these applications:
Ubiquity and personalization. People want to be able to communicate, look up information, buy products, trade stocks, and the like from anywhere. At the same time, wireless Web service providers can add a new dimension of value to m-commerce by tracking preferences of users and linking them to merchants that supply products that fit their preferences.
Immediacy. Users want access to real-time information and the ability to complete transactions instantly. This transforms Internet usage from a planned activity to a spontaneous one.
Data storage. Previously stored information, already read e-mail messages, and other personal data is available instantly and locally through m-Web.
Security. The development of secure m-payment solutions will help people overcome inhibitions about using credit cards for m-commerce transactions.
M-Web Challenges
Not surprisingly, a wide range of companies is eager to enter the m-Web market, and there are huge opportunities. But the business environment is going to be in flux as the mobile Internet evolves, so companies will have to identify and respond to change quickly.
Cellular network operators face the biggest upheaval. On the one hand, wireless Internet and data services have the potential to reverse or at least stabilize the downward trend in average revenue per user. At the same time, less traditional competitors like Virgin, Yahoo, and Finland¹s IOBox are entering the market and fighting for customer access. These New Economy players pose a significant threat to established network operators, which have focused mainly on their voice business.
However, network operators, with their vast customer lists, have a valuable asset that New Economy companies lack. Consequently, some network operators are forming joint ventures with their newest rivals, giving them their customer lists in exchange for help in transforming their traditional organizations. Vivendi and Vodafone were the first to take this route when they created Vizzavi, which combined Vivendi¹s startup Internet operations with Vodafone¹s more established telecommunications services to offer, among other things, wireless portal and Web services.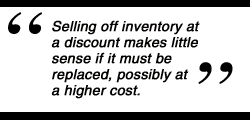 Cell phone manufacturers, like Nokia, Motorola, Ericsson, and Siemens also will have to tackle increased competition in their m-Web businesses. Although these established companies are developing smart phones for the mobile Internet, makers of PDAs, such as Palm Inc., are also linking their products to the Web and view m-commerce as critical to their growth.
In addition, the top cell phone manufacturers will have to beat Asian manufacturers, such as Samsung, Panasonic, and NEC, which are already making equipment to access NTT DoCoMo¹s I-mode wireless Web service. To create a successful m-Web product, cell phone manufacturers will have to solve the limiting factors of short battery life and small screens -- both of which impede widespread use of cell phones to access the Internet.
Mobile Internet application-developers are looking at a wide-open, fast-paced market, driven mostly by consumers¹ hunger for online games, chat rooms, mobile banking, and m-commerce (including shopping, auctions, ticketing, reservations, and so on). Currently, there are numerous small application-developers for the wireless Web. Internationalization and global product rollouts will be important for these companies to achieve critical mass as the market grows and consolidates. Large applications-companies will likely seek talented smaller companies to enrich their product offerings, while smaller companies may want to retain their independence, signing partnership agreements with larger rivals to increase global market penetration.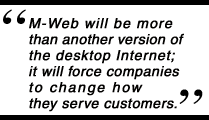 One important indication of success for large applications-companies will be their ability to capture and develop ideas within their own corporations. Nokia is already setting a standard in this area with its Nokia Ventures, which is incubating ideas from within and outside the parent company.
Content providers also stand to gain significantly from the m-Web, which opens up new channels to customers. But they will also face tough challenges. They have to repackage and rebundle their content to fit the wireless Internet¹s limited bandwidth (which won¹t be overcome for a few years) as well as the small screens and short battery life of handsets.
Starting Gate
M-commerce has barely begun to demonstrate the degree of influence it is likely to have on commerce and lifestyles over the next decade. Before too long, the m-Web will be much more than just another version of the desktop Internet. It will force companies to change how they serve their customers. At the same time, the enhancements to existing products and services as well as the possibilities for new offerings in virtually every industry are vast.
For example, financial institutions are being compelled by customer demand and declining margins to open up cheaper mobile-access channels to their services. Mobile operators also see in financial services a potential source of stable new revenues, which would help them justify their valuations and high investments in advanced cellular networks. This has resulted in recent joint ventures between mobile network operators and financial institutions, such as Spain¹s Telefonica Moviles venture with Banco Bilbao Vizcaya Argentaria. Called Movilpago, it aims to provide mobile payment services in 30 countries.
Although it is too early to predict exactly how the wireless Internet market will develop, there is no doubt that this technological iteration has enormous social and economic implications. While the first wave of Internet connectivity may have been distinguished by instant access to overwhelming amounts of information from the PC, Web connectivity in this second wave will be about the mobility and customization of data that makes information even more accessible, valuable, and useful to businesses and consumers.
Authors
---
Christian Fongern, fongern_christian@bah.com
Christian Fongern is a vice president in the Communication, Media & Technology Practice of Booz-Allen & Hamilton based in Düsseldorf. Mr. Fongern has worked for many mobile operators across Europe since the beginning of the GSM driven market growth. He is working with Internet service providers, application developers and operators on issues arising from the advent of mobile data and the Internet. Mr. Fongern is heading the Worldwide Wireless Internet and Data Taskforce of Booz-Allen & Hamilton.
---
Pierre Peladeau, peladeau_pierre@bah.com
Pierre Peladeau is a principal in Booz-Allen & Hamilton's Communication, Media & Technology Practice based in Paris. Mr. Peladeau has worked with several European mobile operators and mobile Internet start-ups as well as on customer lifetime value.
---
Bernhard Kerres, kerres_bernhard@bah.com
Bernhard Kerres is an associate with Booz-Allen & Hamilton based in Vienna. Mr. Kerres has worked with several mobile operators in Europe and Asia on mobile Internet and data strategies. He has also supported start-ups in this area.
Recommended stories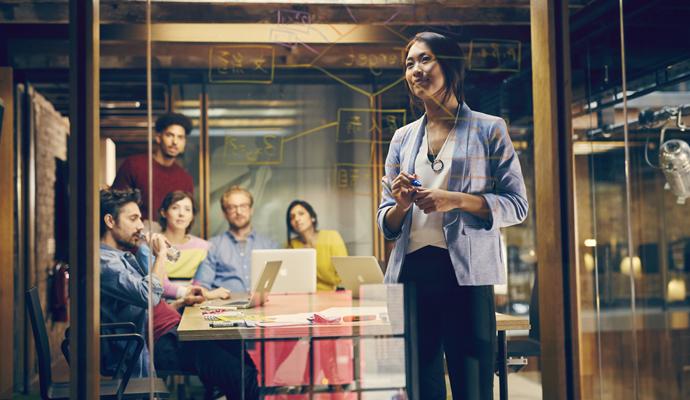 Five foundational building blocks can help innovators maximize value creation inside their organization.