The View from the Top of Women's Tennis
Former United States Tennis Association president Katrina Adams believes that diversity is essential to winning, on and off the court.
As she made her way from the president's box down to the court just before the end of the 2018 U.S. Open women's final, Katrina Adams, then chairman and president of the United States Tennis Association (USTA), heard the crowd's cheers turn into boos, and caught a glimpse of an irate Serena Williams. In her four years as head of the USTA, Adams later told an enthralled audience of female C-suiters at a JPMorgan women's summit in New York, she had had to make a number of tough calls, but depending on what she did next, this incident had the potential to turn especially nasty in front of 3.1 million worldwide viewers.
During the match, Williams had been docked a game for rules violations, giving her opponent, Japan's Naomi Osaka, a clear shot at victory. But the home crowd was rooting for Williams and thought the penalty was unfair. Sensing the mood, Adams said she quickly revised the speech she'd prepared hours earlier to now praise the winner while also acknowledging the unfortunate circumstances. In subsequent media interviews, Adams hailed the way Williams comforted a tearful Osaka, who had for a moment thought the boos were directed at her.
Adams told the summit audience that she had sympathized with Williams, but realized that reacting before hearing all the facts could have further escalated an already disastrous situation. So she avoided becoming directly involved in the incident and praised both players in her speech. "All I could think when I saw Serena coming towards me was, 'Oh, please God, no!' In that moment, the last thing I needed was to be drawn in." She needed to be seen as objective.
Because of her career profile and reputation, Adams is a sought-after speaker in business circles, and after stepping down as head of the USTA at the end of 2018, she indicated that she's likely to take a role in the corporate world — which isn't to say she's leaving tennis behind. She is still the International Tennis Federation's (ITF) vice president, and in her new role as the immediate past president of the USTA, Adams attended the 2019 Australian Open, which started on January 14. In a career in tennis spanning more than three decades, from the time she turned pro in 1988 to her leadership of the USTA, Adams has dedicated herself to promoting gender equality and diversity in the sport. Leading by example, she's succeeded not only in bridging the gender pay gap but in promoting women's sports globally, earning a reputation for probity along the way.
"Katrina leads from the front with passion and purpose," says her friend, tennis legend Billie Jean King. "Her ability to actively listen and maintain focus helps her navigate challenges at all levels." And now those same leadership skills that helped her navigate the often tumultuous world of professional sports have made her a coveted hire for high-profile corporate boards.
Battling Bias
The first female African-American president and chairman of the USTA, as well as the first former athlete and the youngest person to ever helm the organization, Adams has succeeded in helping minority and women players to make huge strides. During her tenure, female tennis players have become some of the highest paid athletes in professional sports. On that front, the USTA, which runs the U.S. Open, was already well ahead of the other three big-money Grand Slam tournaments before Adams joined, introducing pay parity in 1973, compared with 2007 at Wimbledon. (At the 2018 U.S. Open, the men's and women's champions each received US$3.8 million, the largest prize purse in the history of the sport.) It wasn't until players like Serena Williams, her sister Venus, and Maria Sharapova came along in the past 25 years that off-court earnings for female players began to exceed the $10 million mark. The top 10 earning female athletes in the world pocketed $105 million from prize money, appearances, royalties, and endorsements in the 12 months ending June 1, 2018, according to Forbes. And of those 10, eight were tennis players.
"Katrina leads from the front with passion and purpose. Her ability to actively listen and maintain focus helps her navigate challenges at all levels." —Billie Jean King
Adams has also helped remove some of the obstacles that had prevented female players from competing for those top prizes. She pushed for an initiative to change the seeding rules for women tennis players returning to the tour circuit after a pregnancy; now, new mothers keep their status in the rankings, a key to qualifying and playing in the more lucrative tournaments. And during her tenure, the internal demographics of the 138-year-old USTA have transformed; the country-club culture is gone, replaced by one of the most diverse sports organizations in the United States. By the end of 2015, Adams's first year in charge, women made up 50 percent of management-level staff, compared with 42 percent in 2014, and the presence of underrepresented or minority employees in management grew from 24 percent to 34 percent — a huge jump in just one year.
Yet Adams is quick to acknowledge that the game and its various professional organizations around the globe still have far to go. Despite the changes at the USTA, tennis remains one of the least diverse sports in the world, and Grand Slam prize-money parity notwithstanding, Serena Williams, who made $18.1 million in combined earnings in 2018, trails far behind Roger Federer, who earned $77.2 million during the same season on the men's tennis circuit. (Other sports have even more ground to make up. According to a BBC study, out of 44 professional sports, including basketball, cycling, football, and badminton, 20 percent still fail to offer equal prize money, and the sports with the biggest purses have the widest gaps. But perhaps the most yawning discrepancy is in another individual sport: golf, where the total prize money for the four major tournaments was $42.8 million in 2017, compared to $18.1 million for the top five women's tournaments.)
Advantage Diversity
Adams makes a strong business case for bringing more diversity into tennis, and has developed initiatives to make the game more popular among African-Americans, Hispanics, Asian-Americans, and members of the LGBT community. The USTA now has programs and tournaments specifically aimed at encouraging tennis in these communities. As she explained in 2018 from her office in Flushing Meadows, Queens, "It makes good economic sense because you are dealing with cultures with tremendous spending power. Not all minority players are poor and underserved. We have millions of professionals who have the means, whose kids are playing because they love the sport and not because they are coming from some inner-city program. We need representatives of the sport who reflect these consumers."
Although the USTA has been proactive in modernizing the culture of the sport, change is a process, a point Adams repeatedly makes with the same forehand drive of a top-seeded player — inside the line and with decisive force. "There remains unconscious bias in the game, and we need to do a better job of treating each other fairly," she explained. Since Adams joined the USTA board, a chief diversity officer who trains managers to become more self-aware and combat unconscious bias was introduced. "We use the image of an iceberg," Adams said. "Ninety percent of it you don't see because it is under the surface of the water."
Being a global representative for tennis has taught Adams that diversity goes beyond complexion, gender, and sexual orientation, and includes people of different cultures, education levels, work histories, and socioeconomic backgrounds. The more facets that exist in an organization, the more innovative the thinking and decision making, and the greater the ability for people to see other points of view.
Adams argues that this is also true outside of tennis: Leaders need to start to build in a diversity of mind-sets by giving their search firms clear direction about hiring employees from all backgrounds. She believes that "people say there aren't that many diverse candidates to choose from because they aren't really looking for them."
The message is straightforward: "Don't judge at first sight; take the time to get to know someone and why they are here. After looking an individual's CV, you might be surprised to discover that this highly qualified candidate is a person of color you might not have otherwise considered. Have an array of people to choose from — white, Hispanic, Asian, whatever — then chose the right person from that group based on skill set. The final choice may not be a person of color or female, but as long as you have gone through that process you can feel good about your decision."
From Courts to Boards
Adams knows firsthand the importance of feeling represented. The daughter of two schoolteachers, Adams was born on Chicago's West Side at a time when the children in her neighborhood were more likely to play basketball than tennis. But in the summer of 1975, Adams's interest was sparked when, at age 6, she watched on the small black-and-white television set in her living room as Arthur Ashe became the first and only African-American man to win the singles title at Wimbledon. "I remember thinking, 'You can be on TV doing this?' That's why I want other children of color to be able to see themselves playing this sport."
At the time Adams saw Ashe win, she had just started playing on the local concrete courts at Chicago's Dr. Martin Luther King, Jr., Boys Club. That's where coaches discovered the young tennis prodigy. She began competing in local and national tournaments throughout the U.S., and eventually earned a tennis scholarship to Northwestern University. After turning professional at age 19, Adams played for 12 years on the WTA tour, ranking as high as number 67 in world singles and number eight in doubles. And doubles play is where she shined, reaching the quarterfinals or better at all four Grand Slam tournaments. While on tour, Adams also served on the boards of the WTA Players Association and WTA Tour over a 10-year period.
An ankle injury in 1999 led her to try coaching, and then to television as a commentator for the upstart Tennis Channel in 2003. Throughout her off-court career, she remained active as an ambassador for players, eventually joining the boards of the USTA, the USTA Foundation, and the International Tennis Hall of Fame, for which she still tours the world promoting the value of a more inclusive game.
Adams has taken every opportunity to absorb the different global cultures she's been exposed to through her work in the game and to learn from as many people as she can, be they coaches, other athletes, or businesspeople. Unafraid to ask the obvious questions or acknowledge what she doesn't know, she's often found herself at the center of important discussions about the global game, including the ITF's recent decision to try to lure top players back to the 119-year-old Davis Cup tournament and make it more commercially viable by changing from a spread-out "home-and-away" format to an 18-team, one-week season finale.
Thrust into environments where she could meet anyone from the Prince of Wales to a Saudi oil sheikh, Adams has opened herself to a variety of perspectives and experiences that she says have taught her more than she could learn in any classroom. Her poise was evident in the president's suite of Arthur Ashe Stadium during the 2018 U.S. Open, where in a single afternoon, she entertained the singer Gladys Knight, former New York City Mayor David Dinkins, U.S. Ambassador to the United Nations Nikki Haley, and executive members of the All England Lawn Tennis and Croquet Club, which runs the Wimbledon tournament. "Put me in front of anyone and I feel comfortable," says Adams.
Adams first learned the value of collaborating with people of differing strengths and perspectives as a double's player. "When my doubles partner was like me, we seldom won championship matches. I needed a player on the court with me to help us slow down, think, and strategize. She would set it up, and I would put it away. When you have the same mentality on everything, you can't see the clearer picture. That's one of the strongest cases for diversity."
That ability to see the clearer picture from multiple points of view contributed to the thoughtful, decisive, and transparent way Adams handled Serenagate at the U.S. Open — a crisis moment that would have tested any great business leader. Weeks after the match, Adams continued to answer questions. Taken out of context, her postgame remarks on the court were taken by some to mean she wasn't happy for Osaka's win. "Twitter ate me alive, but I knew what my intention was," she recalls. "I could not have been prouder of Naomi." It wasn't Adams's first time caught inside the echo chamber of social media, and she doesn't expect it will be the last. But her sports training helps her to handle the intense pressure.
"As athletes, we tend to lose more than we win, but we've still got to hold our heads up high," she said at the JPMorgan summit. Asked by one of the audience members about the takeaway for business, and how investors can avoid panicking and pulling out of the market during periods of volatility, she replied, "In tennis you could be a match point down, but it's not the end of the world if you remain in the zone. Whether it's a fund or a game, stay in the moment and keep your eye on the ball — pun intended. Don't panic or try to finish the game too soon. Don't forget all your tactics and preparation. Stay in it all the way until it's game, set, and match."
Now, as she prepares for a new career in the world of business, she will have the opportunity to take her own advice.
Author profile:
Samantha Marshall is a journalist and best-selling collaborative author based in the United States.
Recommended stories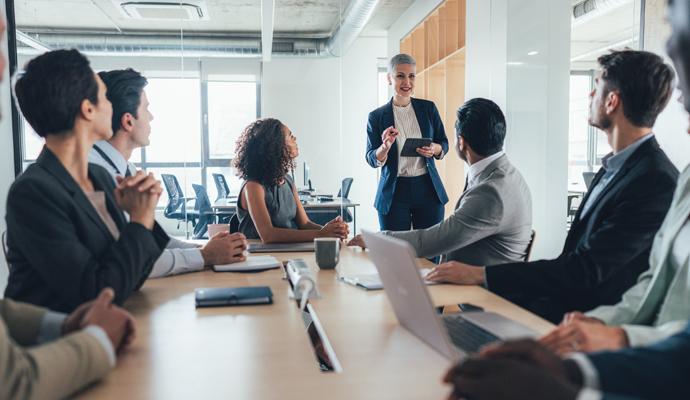 A former executive's 1960 novel, The Lincoln Lords, shines a light on the essential qualities of leadership.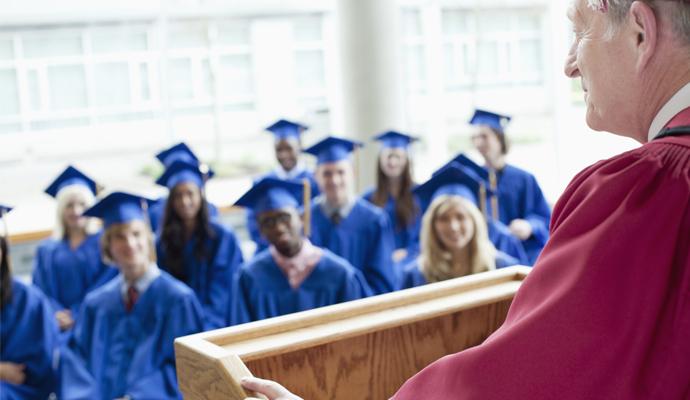 The expectations that employers and employees have of each other have changed. So what should those starting their careers do to get ahead?