When People Break Up with a Once-Loved Brand
To reduce bad-mouthing by disgruntled customers, especially online, companies have to help the aggrieved party move on.
(originally published by Booz & Company)
Title: A Coal in the Heart: Self-Relevance as a Post-Exit Predictor of Consumer Anti-Brand Actions (Subscription or fee required.)

Authors: Allison R. Johnson (University of Western Ontario), Maggie Matear (Queen's University), and Matthew Thomson (University of Western Ontario)
Publisher: Journal of Consumer Research
Date Published: November 2010 (online)
For some consumers, dumping a favorite brand is just like a nasty romantic breakup, this paper finds — and when these people turn their backs on the products they once loved, things can get ugly. In fact, formerly enthusiastic customers represent a real threat to the brand beyond just the lost revenue they would have contributed; the more they once swore by the product, the more committed they can become to damaging the brand's image. That means online forums are rife with complaints. One example cited by the authors: "I used to love [Big Box Store X] — let me tell you all why I plan to never go back there again; I hate them with a passion now." And a second: "We've had [Company Y's computers] for 20 years, but I will never get another one.... I am going to complain to the attorney general's office."
Previous research has highlighted the importance to a brand of building meaningful, long-lasting associations with customers; loyal clients have been shown to be more willing to promote the company and pay for premium services or upgrades. But this paper looks at the negative effects when such intimate relationships go south. Why do some customers simply walk away from a once-cherished product while others go out of their way to spread the word about how bad they think it is? And what can companies do to lower the volume?
The researchers asked more than 450 consumers to write in detail about a product they once used but no longer do. The group was half men and half women and was demographically diverse; participants' average age was 46. The participants reported how much they spent on the product over the years and answered questions on a range of topics, including "Would you say you left the brand, the brand left you, or some combination of the two?" The researchers found that some people identify so strongly with brands that the brand becomes "self-relevant" — that is, it becomes a component of the customer's identity and self-concept. (Think of the pride people take in environmentally friendly products or how customers define themselves by their cars, smartphones, or computers.)
The study revealed that when people feel betrayed by brands, they experience the same emotions people go through when a personal relationship ends. There is a loss of self-esteem, which gives way to negative feelings that are often vengeful, expressly aimed at hurting the former "partner." In trying to pinpoint when the relationships sour, the researchers found that dramatic turning points were less common than the accumulation of several not-quite-critical incidents. The authors call this "battered consumer syndrome," and it can mean customers fall out of love over time with products, just as in personal relationships.
What can companies do to defend themselves against their angry exes? Based on their research, the authors propose a counterintuitive strategy: Help the former customers move on. Trying to win them back — through discounted offers or targeted promotional materials — often makes the situation worse. The authors argue that companies should try to disengage from disgruntled former customers, even if it means urging them to take their business to a competitor. The sooner the customers identify with a new brand, the faster their self-esteem will be repaired. And over time, the desire to "get back" at their former brand will melt away.
Bottom Line:
Breaking up with a brand can be nearly as emotionally charged as ending a relationship with a person. Customers can lose self-esteem and turn vengeful, especially if the product or service had come to represent a part of their identity. Companies are advised to help angry customers move on, possibly even by directing them to a competitor.
Recommended stories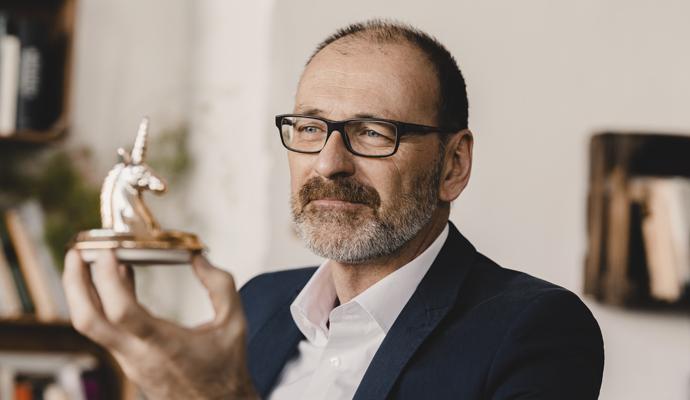 A new book makes the case for adopting the enduring principles of this '80s-era process-management system in digital-first businesses.