Curbing Risks in Complicated Projects
Too many companies are geared toward fixing problems rather than preventing them.
(originally published by Booz & Company)
Title: Managing Risks in Complex Projects (fee or subscription required)
Authors: Hans Thamhain (Bentley University)
Publisher: Project Management Journal, vol. 44, no. 2
Date Published: April 2013
Risks crop up throughout a project's life cycle. They affect cost, financial performance, scheduling, technical feasibility, and a range of other factors. The impact of the unanticipated is usually greatest in complex projects, which may entail wide-ranging collaboration and delicately timed market rollouts. This study found, however, that managers are too focused on fixing problems after they've already occurred, and they largely ignore the root causes of risk, which, if allowed to fester, can deeply damage or even derail a complex project.
Most companies already possess the tools to head off numerous sources of risk before they become a problem, the author writes, but they tend to apply the likes of performance monitoring, early warning systems, contingency plans, and computer-aided simulations to other phases of the project development cycle while ignoring their value in risk management. (See the related blog post, "Nine Ways to Avoid Project Meltdowns.")
The author collected data from 2008 through 2011 on 35 major projects at 17 multinational Fortune 1000 firms. The projects, including product launches and service initiatives in the airline, automotive, computer, financial-services, information systems, and pharmaceutical industries, were varied.
Given the layered nature of complex initiatives—including their emphasis on cross-departmental collaboration and teamwork, and the need to manage shifting resources and customer preferences—the author used an "action research" method to analyze decision making, management systems, organizational dynamics, and workflow.
Pre-interviews with managers not involved in the 35 studied projects allowed the author to identify more than 600 situations and conditions that could have an impact on performance. He grouped these into 14 categories of risk. One category encompassed situations in which a company's uneven focus affected a project's resources, schedule, or support. Other categories included legal issues, technical difficulties, and shifting relationships with contractors or suppliers.
In the survey phase of the study, the author queried 35 team leaders, 36 senior managers, and hundreds of project team members, including engineers, scientists, and technicians, in addition to R&D directors, marketers, and vice presidents. Participants were asked to assess the frequency and impact of each type of risk, as well as the typical managerial response. The answers were coded to differentiate attitudes and reactions at varying levels of the firm.
On average, project leaders pinpointed between six and seven unanticipated contingencies that occurred at least once over the project life cycle. But the findings underscored the fact that not all risks are equal. For example, although project managers said that they lost or changed team members in 38 percent of their initiatives, only 13 percent of these projects faced major performance problems, and 60 percent encountered no troubles at all.
However, most of the 13 other risk categories exacted a damaging toll on performance. On average, 61 percent of the risks identified across the 35 projects caused considerable or major negative impacts. The three most frequently reported contingencies, all of which affected at least 70 percent of the projects, were also the most detrimental. These cases involved changing project requirements (a need arose for additional resources or professional expertise, for instance, or a shorter deadline or a wider scope); shifting market and customer preferences (for example, a competitor began staking out a new foothold or a client suddenly went bankrupt); and communication issues (including insufficient planning, weak leadership, and the lack of effective dialogue between different levels of the project team).
The author notes that although all of the projects experienced about the same number of risks across the 14 categories, some projects suffered much more dramatically than others (12 percent of the initiatives failed). To explain this, the author suggests that the ability to overcome threatening contingencies depends to a large degree on a company's culture and environment, project leadership style, and support for new initiatives. The findings also underscored the "people" aspect of risk management. "The attitude and sensitivity of team members toward early warning signs and (initial) effects is critically important," the author writes.
As one marketing director interviewed for the study put it, "Our customer environment is quite dynamic. No product was ever rolled out without major change. Our best project leaders anticipate changing requirements. They set up work processes that can deal with the market dynamics." And they use the computer-aided simulations and other early detection tools at their disposal to tamp down problems before they get out of hand.
Another revealing finding: The analysis showed that, on average, senior executives rated the performance impact of risks 30 percent lower than project managers did. Because members of the executive suite perceived less of a link between risks and project outcomes, they were more likely to hold their subordinates accountable for poor performance than unforeseeable events. Unless senior managers are willing to build a culture geared toward recognizing and handling unexpected hitches, companies could become trapped in a vicious circle of internal blame, the author noted.
Effective approaches cited in the study include simplifying the work, making it easier for employees to share their knowledge about an initiative, shortening development cycles, and testing project feasibility throughout the process. But identifying risks early can prove challenging. Because many risks stem from the larger economy or market environment, managers must work with all stakeholders to detect problems that may reside outside the firm's internal controls.
Finally, the author noted how risks that at first seem innocuous can "cascade, compound, and become intricately linked" if not addressed effectively by managers. For example, suppose an equipment manufacturer encounters shipping issues that could delay the delivery of a critical component five months down the road. How soon managers spot the problem and what they do about it—whether they gamble that the threat won't materialize, decide to switch to an alternative supplier, re-plan the project, or come up with an innovative work-around—will determine whether the risk is contained or spills over into other areas, such as cash flow and future business performance.
Bottom Line:
Some types of risk pose a peskier problem than others for the success of complex projects, but the outcome of large-scale initiatives ultimately rests on how capably managers and their subordinates can detect and respond to unforeseen emergencies. Changing requirements for the project, shifting customer needs, and communication breakdowns are the most frequent and damaging types of risk.
Recommended stories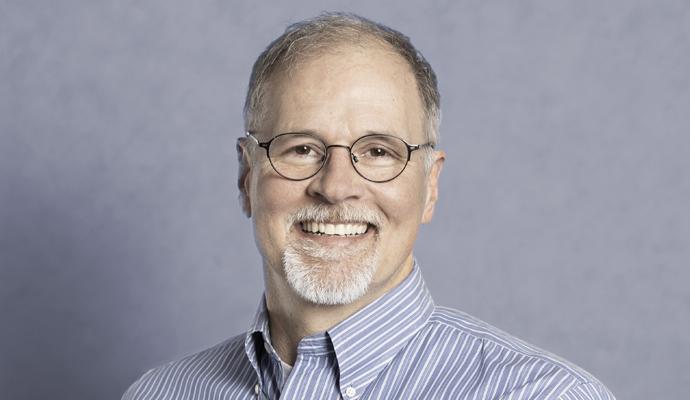 CEO Robert Playter dispels worries about the potential harm robots could inflict and thinks they will empower people instead of displacing them.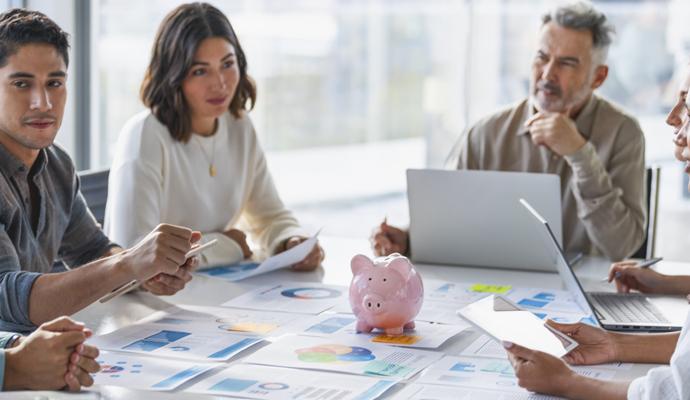 An early '90s comedy–drama, set in the heyday of corporate raiders, offers a nuanced view of stakeholder capitalism.