Jo Ann Jenkins's Required Reading
The chief executive officer of AARP discusses the books that have contributed to her worldview.
It shouldn't come as much of a surprise that Jo Ann Jenkins is an enthusiastic reader: Until 2010, she was the chief operating officer of the Library of Congress. With a staff of 4,000, a budget of more than US$1 billion, and 838 miles of bookshelves, it is the largest library in the world.
Jenkins left that position for another massive organization, AARP. Formerly known as the American Association of Retired Persons, AARP is one of the world's largest nonprofits, with nearly 38 million members. Initially, Jenkins served as president of AARP Foundation, where she led that organization's development and social impact initiatives, including Drive to End Hunger, and increased the foundation's donor base by 90 percent in two years. In 2014, she was named the first permanent female CEO of AARP.
Jenkins put AARP's large and influential platform to good use from the get-go. In her first statement as CEO, she declared her intention to redefine outdated stereotypes about health, wealth, and self-fulfillment image in old age.
Jenkins has detailed her ideas in a new book, Disrupt Aging: A Bold Path to Living Your Best Life at Every Age (PublicAffairs, 2016). Disrupt Aging reminds us that almost one-third of the U.S. workforce is now composed of people age 65 and older, and offers a host of ideas for capitalizing on the life and work experience they bring to the job. After reading it, I asked Jenkins to share a few books that have influenced her career and thinking.
My Life in Leadership: The Journey and Lessons Learned Along the Way, by Frances Hesselbein (Jossey-Bass, 2011). "In my opinion, Frances Hesselbein is one of the great leaders — and thought leaders — of our time. From her childhood in the mountains of Western Pennsylvania onward, she has charted her own course. Among her many accomplishments is her long tenure as the CEO of the Girl Scouts of America (where she started as a troop leader), during which she broadened the Girl Scouts' memberships to include more minorities, younger girls, and girls from a broader variety of backgrounds. Turning 100 years old this year, Frances is a class act and an inspiration, and her excellent memoir shows why."
Before I Forget: Love, Hope, Help, and Acceptance in Our Fight Against Alzheimer's, by B. Smith and Dan Gasby, with Michael Shnayerson (Harmony, 2016). "Handling success is one thing; handling adversity is another. And I think it's the latter where people really show what they're made of. With that in mind, if I faced with the kind of life-changing adversity that B. Smith has faced, I'd be proud to show a small fraction of her resilience. In middle age and at the height of a celebrated career as a highly successful chef, restaurateur, and author, B. was diagnosed with Alzheimer's. A lot of people would have thrown in the towel or curled up under a blanket, but B. doubled down on her life's work and went public with her dementia diagnosis (a gutsy move in the trendy, glamour-oriented circles that comprise her professional life). Then, with her husband Dan Gasby, she wrote an inspiring, courageous book about the experience."
The Age of Dignity: Preparing for the Elder Boom in a Changing America, by Ai-jen Poo, with Ariane Conrad (The New Press, 2015). "I had the good fortune of meeting Ai-jen Poo when she and I were speakers at the White House Conference on Aging. Her new book is just as insightful and engaging as she was in person. In it, she explores a startling demographic trend: Within the next 20 years, the number of elderly people in the U.S. will double. Call it the tail end of the Baby Boom, but its effects will be profound. What I like most about the book is that while Ai-jen isn't shy about outlining the healthcare challenges we will face, she's more interested in offering practical, realistic, and very achievable solutions to overhauling the way we manage long-term care in the U.S. When it comes to big, society-wide challenges, it's often tempting to kick the can down the road. The Age of Dignity shows there's a better way to proceed."
Recommended stories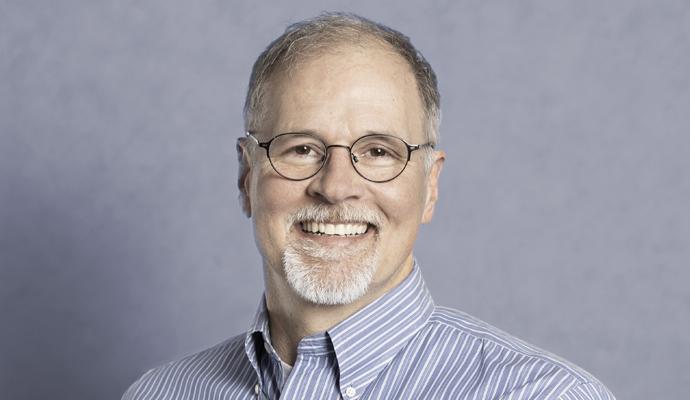 CEO Robert Playter dispels worries about the potential harm robots could inflict and thinks they will empower people instead of displacing them.