Tapping into Your Inner Creative
Tom and David Kelley of IDEO show readers how to channel the creativity they never knew they had.
(originally published by Booz & Company)
Once in a while, a book gets its hooks into you and, try as you might, you can't shake it off. Creative Confidence: Unleashing the Creative Potential within Us All (Crown Business, 2013) is such a book.
I had high expectations for Creative Confidence, mainly because its authors, Thomas Kelley and David Kelley, are the IDEO guys. IDEO is, of course, one of the best-known innovation and design firms on the planet, with an enviable client list that included the late Steve Jobs. David not only founded IDEO, he also launched Stanford's Hasso Plattner Institute of Design, also known as the d. school. Tom is an IDEO partner and the author of a couple of previous books on IDEO's approach to innovation. As I read Creative Confidence, however, I realized that aside from a story here and there, the book covers familiar ground—things I've read about creativity before. I set it aside with some disappointment.
But something about the book kept calling me back, and I picked it up several times after that. I shared an excerpt from it with my colleagues; it didn't spark their interest. And yet, here I am telling you about it. Why?
The answer starts with the Kelley brothers' intention. They wrote the book as a joint project after David's recent bout with cancer, a traumatic event that set the brothers to considering the purpose of their lives. "This book is part of the answer," they write in the introduction. "To reach out to as many people as possible. To give future innovators the opportunity to follow their passions. To help individuals and organizations unleash their full potential—and build their own creative confidence."
Lots of books include highfalutin statements like that. But the Kelleys go a big step further: They show their readers how to tap into their individual and organizational creativity. Essentially, they throw a friendly arm around the reader's shoulder and say, "Hey, what we get paid big bucks to do is no big secret. You can do it—it's a natural ability. And you should do it, 'cause you'll have fun and do great stuff. And here's how to do it."
:
From a simple process for overcoming the fear of failure (the biggest obstacle to reclaiming your creative chops) to the role of empathy in research, to using constraints to jog team creativity, the book can be seen as a clear, concise how-to. It remains true that if you are a design or innovation professional, there isn't anything new here. You may not have read all these ideas in one place, but you've probably read them before. But if you think of creativity as something that somebody other than yourself—or some department other than your department—does, or if you duck out of the room when the brainstorming starts, Creative Confidence could be one of the most valuable books you will read this or any year.
Recommended stories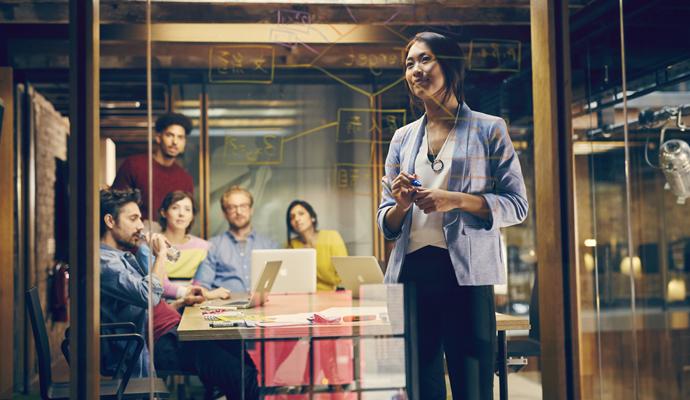 Five foundational building blocks can help innovators maximize value creation inside their organization.