What's Your Metastory?
Ty Montague adds a useful twist to corporate storytelling.
(originally published by Booz & Company)
The first book I remember seeing on corporate storytelling was Managing by Storying Around: A New Method of Leadership (Doubleday Currency, 1992) by the late David Armstrong, a CEO who practiced what he preached. Armstrong took a time-honored idea—telling stories to communicate, disseminate, and reinforce information—and applied it to promulgating the mission, values, and strategy of a company.
Since then, many authors have written business books about how to use storytelling to galvanize employees and build brands, and more than a few of them have covered the topic in more practical detail than Armstrong—Annette Simmons immediately comes to mind. There are so many business books on storytelling, however, that I tend to give new ones a perfunctory browse and move on (been there, read that).
True Story: How to Combine Story and Action to Transform Your Business (Harvard Business Review Press, 2013), by Ty Montague, the cofounder of co:collective, a strategy and brand story consultancy, is an exception to my rule. Montague gets right to the chink in the armor of storytelling: Unless the story you tell about your company is true, it is just empty words. And the way you make a story true, he says, is by "storydoing." Storydoing is telling a story through your actions.
The central component and tool of storydoing is a "metastory," that is, "the story that emerges in the minds of your customers and potential customers, noncustomers, employees, shareholders, and the press as they observe and experience every action your company takes." Montague says that all companies already have one, even though many do not know it. So I asked him to explain how a company goes about discovering its metastory:
"Four key truths about your business guide the way. First is the truth about the protagonist. This is the truth about your company and your business situation today. Since you have a vested interest here, it is important to be honest and self-critical. What are your strengths? Weaknesses? Where are you vulnerable to competitors?
"Second is the truth about the participants. Understanding the people who are affected by or use your product or service is the core of this truth. Your goal is to achieve a deep understanding of their motivations. What story are they telling with their lives and how can you help them to convey their story?
"Third is the truth about the stage. This is the broader business and cultural platform on which your story is playing out. You must examine four sub-aspects of the stage―economic, technological, cultural, and competitive factors.
"Fourth is the truth about the quest. This is the aspirational mission of your company, which transcends profit, and is the source for consumer loyalty. It is the higher ideal or human goal you have as a business. JetBlue's quest is to bring humanity back to air travel. Target's is to democratize style. Hint Water seeks to take on 'big sugar,' convincing people to drink more water.
"Now, let's take a closer look at a hypothetical metastory for Walmart: 'Walmart aggregates the collective buying power of consumers to drive real efficiency in the creation and distribution of all products, everywhere. The result is lower prices, better products, and greater sustainability.' What can we learn from this? First, it's written in an active voice to be used as a tool to guide future action. Second, it doesn't mention stores. Why? Stores are simply a way in which Walmart makes its metastory real to its customers—an action, but not necessarily an essential part of the story. And finally, this metastory not only describes Walmart today, but is the motivating story of what it wants to become tomorrow.
"The larger point here is that your metastory is the tool you need to engage in storydoing. Once you understand your metastory, the last thing you want to do is communicate it directly to people. That doesn't provide them with a story to tell. People tell stories about unique experiences. To harness the medium of people, you need create an 'action pathway'—a series of innovative actions designed to make your story real for people and to give them stories to tell about you."
Recommended stories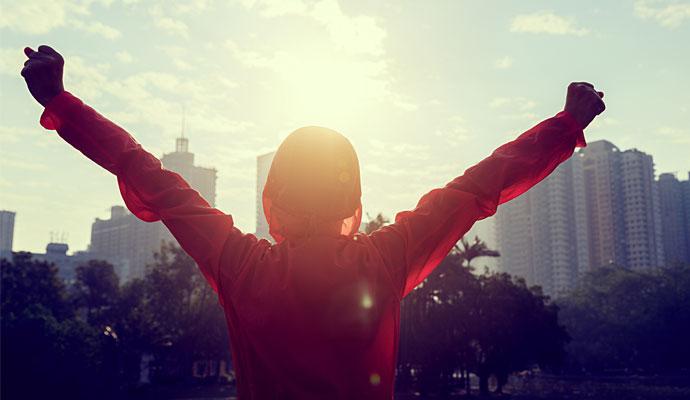 By empowering people to achieve their own goals, leaders can overcome great skepticism—and achieve great results. What worked for cookstoves in Guatemala can work for corporate cloud adoption.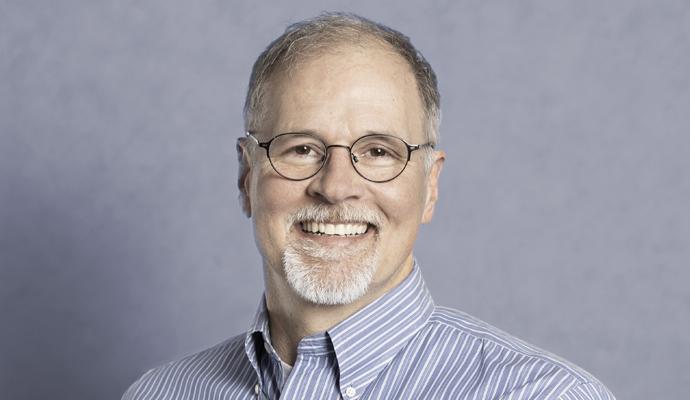 CEO Robert Playter dispels worries about the potential harm robots could inflict and thinks they will empower people instead of displacing them.