All articles tagged: academics

From governance guru Ira Millstein and others, complex counsel on blending oversight and intervention.

When growth slowed in Y2K, the computer maker's leaders realized they needed to redesign their win-at-all-costs culture.

On corporate theater, social enterprises, activity-based cost accounting, and other topics of interest.

A new form of decision analysis is helping executives reevaluate risk management.

The Harvard Business School ethics scholar says values are defining a new standard of corporate performance.

On securities analysts, innovation, European happiness, Asian competitiveness, and other topics of interest.

From the High Ground to the Swamp

On university high-tech spin-offs, outsourcing strategy, measuring intellectual capital, and other topics of interest.

Election reform in the U.S. is the ultimate change-management project. One principle must guide it: Treat voters like customers.

Silicon Valley still dominates the technology map, but European high-tech clusters are closing in.

The innovation historian looks to China, India, and Israel to discover 100,000-year-old lessons in business management.

The solution to more efficient supply networks lies not with "frictionless" technologies, but with shared objectives and insights across the extended enterprise. Call it "Federated Planning."

Rethinking the ABCs at the Strategic Management Society's annual meeting.

Knowledge remains the strongest force for business-building — if you're willing to link it to the bottom line and borrow inspiration from everywhere.

Communications are suffering from an overemphasis on graphics and multimedia that are turning boardrooms into video-game parlors. Learn the art of storytelling to get your agenda across.

Acquisitions are all the rage, but when it comes to creating value, big is not always better. What matters is how a company's pieces work together.

To compete, companies are forming alliances as never before. But quantity does not equal quality. Succeeding in an alliance requires creating the right structures for the right situations.

Leaning into the Future: Changing the Way People Change Organizations by George Binney and Colin Williams (175 pages, Nicholas Brealey Publishing Ltd., 1995)

The Boundaryless Organization: Breaking the Chains of Organizational Structure by Ron Ashkenas, Dave Ulrich, Todd Jick and Steve Kerr (364 pages, Jossey-Bass, 1995)

The Total Package: The Evolution and Secret Meanings of Boxes, Bottles, Cans and Tubes by Thomas Hine (289 pages, Little Brown, 1995)

Keeping Good Company: A Study of Corporate Governance in Five Countries by Jonathan Charkham (389 pages, Oxford University Press, 1995)

Freek Vermeulen is an Associate Professor of Strategy and Entrepreneurship at the London Business School. He relies on academic research to gain insight into how organizations really work.



PwC insights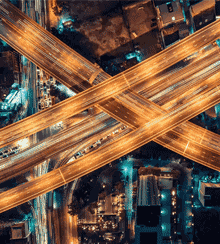 An integrated approach to city resilience and how urban leaders can better prepare for natural and human catastrophes.