Global Innovation 1000 - Methodology
(originally published by Booz & Company)
Note: The content below is part of the article: "The Global Innovation 1000: Making Ideas Work." Please click here to view to that article.
As it has in the past seven editions of the Global Innovation 1000, this year Booz & Company identified the 1,000 public companies around the world that spent the most on research and development in 2011. To be included, companies had to make data on their R&D spending public; all data is based on the most recent annual financial data published as of June 30, 2012. Subsidiaries that were more than 50 percent owned by a single corporate parent were excluded if their financial results were included in the parent company's financials.
For each of the top 1,000 companies, we obtained the key financial metrics for the past 10 years, including sales, gross profit, operating profit, net profit, R&D expenditures, and market capitalization. All foreign currency sales and R&D expenditure figures prior to 2011 were translated into U.S. dollars according to the average exchange rate in 2011. In addition, figures for total shareholder return were gathered and regionally market-adjusted to reflect varying market conditions across regions. All companies were coded into one of nine industry sectors (including "other") according to Bloomberg's industry designations, and into one of five regions, as determined by their reported headquarters locations.
To enable meaningful comparisons within industries, we indexed the R&D spending levels and financial performance metrics of each company against the median values in its industry. And to understand how companies employ various tools, processes, mechanisms, and networks in the front-end phases of innovation, we conducted a Web-based survey of nearly 700 senior managers and R&D professionals from more than 400 different companies around the globe. The companies participating represented more than US$243 billion in R&D spending, or 40 percent of the Global Innovation 1000's total R&D spending for 2011, all nine of the industry sectors, and all five geographical regions.
We asked respondents to rank their company's most important idea generation and idea conversion mechanisms, and to share their perception of their company's performance. We analyzed their responses using a variety of statistical methods that allowed us to distinguish the mechanisms most prevalent among companies, depending on which of the three innovation strategy models they followed (Need Seeker, Technology Driver, or Market Reader). Company names and responses were kept confidential (unless permission to use them was explicitly granted), but respondents were asked to identify themselves to allow the association of survey answers with financial metrics. We then conducted interviews with a subset of respondents, in order to gain a deeper understanding of how companies are effectively using different tools, mechanisms, and networks during the idea generation and idea conversion processes.

Recommended stories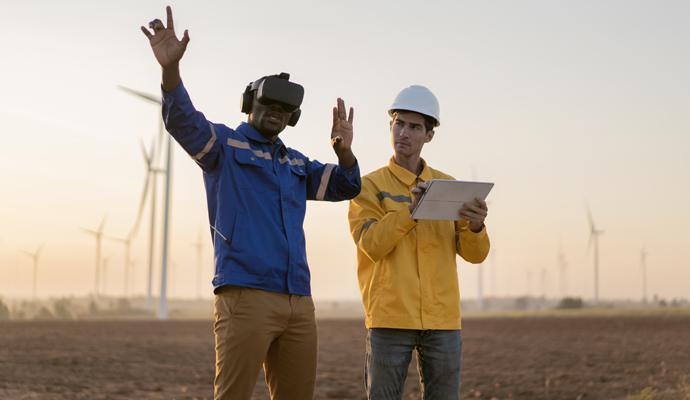 Writing off emerging technologies too soon is a centuries-old practice. Are we right to be so dismissive?