Who Is Your Next Customer?
Strategies for targeting potential consumers in foreign markets.
(originally published by Booz & Company)
Listen to the consumer.
This straightforward di­rective lies at the heart of all successful consumer products businesses, but many companies mistakenly take it to mean paying attention solely to existing consumers. Indeed, for any consumer products company that seeks to continually expand into new markets — an absolute must in today's global commercial environment — the real trick is to develop effective ways to listen to potential consumers. This requires a lot of pains­taking, on-the-ground spadework. But whether a company makes automobiles, laundry detergent, or (as my own company, Gruma, does) flatbread, listening to potential consumers is an essential task. And it's particularly important for those who seek to adapt their product to a foreign market.
Entering any foreign market is complicated, with challenges that can range from cultural to logistical to legal. But as globalization takes hold, more Western multinationals, as well as successful companies from emerging markets, such as Gruma, will be looking to enter new emerging markets. Gruma, based in Mex­ico, has manufacturing plants in the United States, Latin America, South America, the United Kingdom, and Australia, among other places. In October 2006, we opened a US$100 million plant in China, and we are spending the same amount to open a factory this year in Japan. Our success along the way has come in part from the realization that our product is a carrier of local tastes. It's our job to adapt our carrier to those local tastes. And so much can go awry if we do not listen to potential customers.
At Gruma, we use two methods: psychographics and "chefmanship." Psychographics is the study of personality, values, attitudes, interests, and lifestyles. The use of focus groups and specialized research into local psychographics helps executives answer one of the most important questions about potential consumers: Are they willing to try something new, and specifically, are they willing to try your new product? If psychographic research shows that they are not, the operating environment probably won't matter. Companies should be prepared for a long period of slow acceptance and plenty of difficult and expensive promotional activities before the product catches on, if it ever does. In other words, if the psychographics are less than desirable, you need to decide whether the market is worth the effort.
People in certain markets are looking for healthier, less fattening foods, and are thus open to products like Gruma's wheat flour sandwich wraps. Other markets are becoming faster-paced, and so flatbread, which can be eaten on the run without utensils, is a good fit. In still other areas, such as China, people seem predisposed to experimentation. They want to try new things. Tortillas are more expensive in China than traditional sandwich bread, but they are growing in popularity nonetheless.
In many European countries, however, such as Portugal, Spain, Italy, Greece, and France, where the food is healthy and the eating habits are good, it's harder to make inroads. But it's not impossible. Take the Italians, for instance. Because they have very traditional eating habits, quick-serve restaurants that offer our flatbread were not successful for many years. But when these quick-serve restaurants appeared in tourist destinations such as Rome, Venice, and Florence, local resistance ebbed. Tourists frequented the restaurants and ate our flatbread, and the local Italians became curious and wanted to try it themselves — particularly the younger Italians.
Our other approach to listening to potential consumers is through chefmanship. If psychographics an­swers the question, "Are they willing to try something new?" then chefmanship answers the question, "How can this new product incorporate local tastes?" For Gruma, it is a matter of figuring out which flavors and textures a particular market prefers. But this idea applies to all consumer products companies with a global strategy: A company selling detergent must pay attention to the fragrance the soap gives the clothes; an automaker might emphasize certain colors and shapes.
In Texas, for example, people generally like fluffier tortillas than those sold in the rest of the U.S. In California they like elastic tortillas, and in Arizona they like chewy tortillas. Why? At first it baffled us, but then we learned that each of those areas had been settled predomi­nantly by Mexicans from a particular region, where variations in the local quality of tortilla manufacturing ingrained certain preferences. Now we target our sales accordingly.
China is another good example of how we adapt our flatbread. We could sell our wraps with chicken and beans, as we do in Mexico. But it makes more sense to sell them with duck and plum sauce. We've hired chefs whose sole job is to develop recipes with Chinese food for our wraps. Once we know what flavors and recipes work, we go to the culinary schools, quick-serve restaurants, hotels, and canteens, and we share the recipes and teach how to prepare them.
Understanding our potential consumer allows us to adjust our marketing strategy accordingly. In less-mature markets, we often sell equipment and flour directly to artisans who make fresh flatbread locally. In more sophisticated markets with well-developed infrastructure, we use fast-food restaurants for distribution. And in markets where our product has such a strong appeal that consumers want to cook flatbread recipes at home, we sell premade flatbread in supermarkets and other food retailers.
Extending into foreign markets poses obstacles, but fortunately, strategies are now emerging to help executives parse these new challenges. Our approach is to simplify the process by breaking it down into two fundamental questions: Are potential consumers willing to try your product, and if so, can you adapt it to their tastes? Nothing guarantees success. But getting clear answers to these two questions substantially increases your odds.

Author profile:
---
Jairo Senise (Jairo_Senise@missionfoods.com) is chief executive officer of Gruma Inc., a US$2.5 billion, Monterrey, Mexico– based maker of flatbreads.

Recommended stories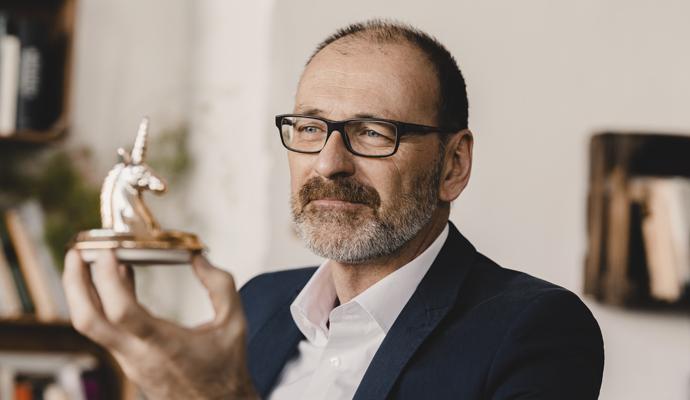 A new book makes the case for adopting the enduring principles of this '80s-era process-management system in digital-first businesses.