Discontinuous Change: Leading Organizational Transformation
Discontinuous Change: Leading Organizational Transformation by David A. Nadler, Robert B. Shaw, A. Elise Walton et al. (295 pages, Jossey-Bass, 1994)
(originally published by Booz & Company)
Here's the problem with books on change: books are static; change, by definition, is dynamic. There is, then, almost always a lack of synchrony between what the reader knows of change in life, and what he or she experiences on the page. It does not help that the topic seems to attract writers who—in many instances—never oversaw any change efforts at all. Thus, most books on change are stern little sermons about pulling up your socks and looking for opportunities in adversity, peppered with snake-oil aphorisms, mantras of dubious efficacy ("Reframe, restructure, revitalize, renew," comes to mind) and what might be called the prophylactic anecdote: stories of how people did—or didn't—survive whatever grisly process a particular company was going through. Many strategic leaders at companies, abetted by a sense of urgency and bevies of willing consultants, have convinced themselves that all they need to do to change is to decide to do it and then tell the troops, in the manner of
Star Trek
's Captain Picard, to "make it so."
David A. Nadler, Robert B. Shaw and A. Elise Walton, with assorted associates mostly from the Delta Consulting Group in New York, are the authors of Discontinuous Change: Leading Organizational Transformation. They understand that the urge and the ability to "make it so" are two separate things. Any kind of change, they suggest, is an organic process composed of many competing elements, an inevitable, ineluctable force with a life of its own. "Discontinuous," as opposed to incremental, change is especially so. It is shaped by external forces—technological, competitive and regulatory innovation or the decline and rise of whole industries and regional economies—that engineer a radical break with the past. The authors, an eclectic group with an assortment of behavioral science and business school credentials and a high degree of confidence in their audience, understand better than most the psychosocial elements of change and the discontinuities in power it provokes. Their book provides readers with a framework for analyzing change but doesn't stint on the hardheaded advice.
Executives who have been managing change should, for example, recognize the elements abstracted in a useful chapter called "The Fundamentals of Change Management," by Kathleen F. Morris and Charles S. Raben. All the stages companies typically go through are here: "rational" resistance to change; the search for people to blame; increased informal communication, i.e., "hallchat" and, concomitantly, lower productivity; faction formation; the emergence of informal leadership; realignment of relationships, etc. Change may seem chaotic, but it follows similar patterns no matter what the context.
Similarly, managers who are tired of hearing about the "culture of the corporation" can look to the chapter called "Transformative Culture," by Ms. Walton, which gives a fresh, fast introductory course in anthropology and, accordingly, makes it clear why real change is so difficult. Transforming the culture of an organization means changing the values and worldviews of its people. People don't come by their values lightly and they don't check them at the company door, so they surely don't give them up easily.
The authors do not cite the work of Peter Marris, the psychologist, but the insight of his classic book, Loss and Change, is present. People experience change as loss, he argued, even if they accept the need or inevitability of it. Change, like loss, requires time to repair.
Naturally enough, some of what the book calls for isn't new. To believe they have a stake in the future and in not being an obstacle to change, middle-level employees must feel that the discomfort is being spread around equitably and that the company is willing to help them gain skills and opportunities they can use to move forward in their careers, wherever they end up. No one will be surprised to learn that C.E.O.'s loom large as change agents, though they might be surprised that the authors zero in on senior management, rather than the much- maligned middle management, as a major source of resistance to change.
Finally, the authors are generally much too polite, especially toward their competitors who have embraced the reengineering craze, which has given intellectual legitimacy to the worst impulses of capitalism and capitalists, the inclination to panic and hack away rather than to think.
The strength of Discontinuous Change is its unembellished analytical approach, but it is a strength that may not be to everyone's taste. Although there are examples throughout the book, the one sustained intrusion of real-world voices is a "round table"—individual interviews edited into a single chapter—of five chief executives from large companies that have survived high-profile change initiatives in recent years. It is curiously charming to read that Bob Allen, who led AT&T into the age of deregulation, dislikes being the center of attention--that's his story, anyway--and has to be coached to be more aggressive.
After spending an afternoon with this thoughtful book, however, it's disconcerting to read that most of the C.E.O.'s say that given the chance to do things again, they would follow the same course, but at a much faster pace. One of the lessons of Discontinuous Change is that while C.E.O.'s may draw up the race card, the process of change tends to keep control of the stopwatch.

Authors
---
Barbara Presley Noble, the former At Work and Business Book Review columnist for The New York Times, has an M.S. in journalism from Columbia University and was a Knight-Bagehot fellow in business and economic journalism at Columbia.
Recommended stories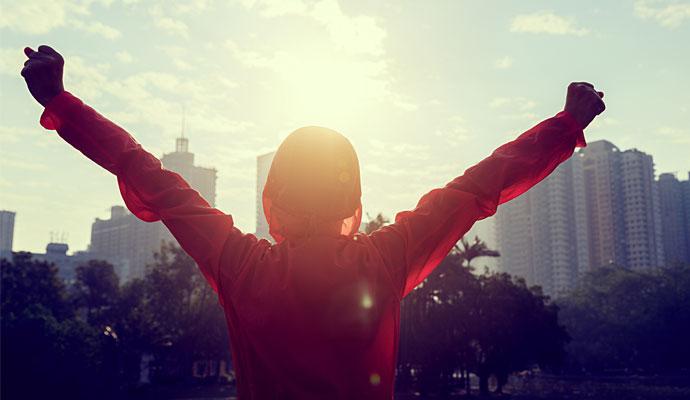 By empowering people to achieve their own goals, leaders can overcome great skepticism—and achieve great results. What worked for cookstoves in Guatemala can work for corporate cloud adoption.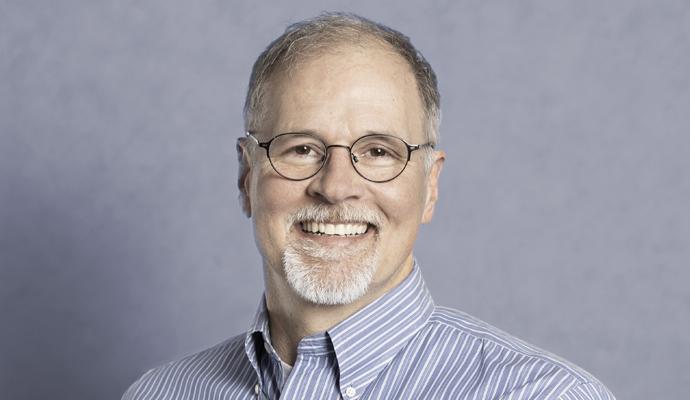 CEO Robert Playter dispels worries about the potential harm robots could inflict and thinks they will empower people instead of displacing them.