Why Community Relations is a Strategic Imperative
(originally published by Booz & Company)
Community relations, as one chief executive recently put it, "is food for the soul of the organization." No longer an afterthought or corporate window-dressing, community relations, as more chief executives are acknowledging, is now a serious, strategic aspect of business for American companies, a fundamental ingredient for the health of the enterprise.
Competitive business and social pressures are forcing a redefinition of the relationship between company and community. When a company makes a commitment to the community part of its core business strategy, it not only helps attract and retain top employees, but it also positions itself positively among customers and, increasingly, improves its position in the market. Positive, proactive connections to the community can translate into a boost to the bottom line.
Leading-edge companies are now seeing that to succeed in a global economy, the corporation has to be more than a preferred shareholder. The broad array of new stakeholders that the enterprise must embrace require a new perspective on corporate governance and behavior. Consequently, in addition to becoming the investment of choice, a company must become the supplier of choice, the employer of choice and what we, at the Center for Corporate Community Relations at Boston College, call a "neighbor of choice."
Indeed, recent research by the Walker Group, a management consulting firm in Indianapolis, indicates that, given the pressures that accompany the growing parity in the price of goods and services, companies will achieve an increasing competitive advantage through social responsibility. This makes strategic social investment all the more important for global corporations as they seek to establish a consistent image and market presence across the world.
For example, in Casanare, Colombia, where it is developing oil interests, British Petroleum invests in community activities that support the business plan and contribute to the region's development. In 1996, the company committed $10 million to the region, setting up a loan fund for entrepreneurs, giving students technical training, supporting a center for pregnant women and nursing mothers, working on reforestation, building aqueducts and helping to create jobs outside the oil industry. British Petroleum believes that focused investment in these areas, as well as good communication with people in the region, will allow for the successful development of the project and the community.
Another example of this new outlook: Gap Inc. has just changed the name of its contributions program from Gap Foundation to Gap Community Relations. "Two years ago, we started looking at where the company and the community intersect," said a Gap spokesperson. "Our research led us to redesign everything based on who we are and where we can best leverage our resources as a company." One part of the new program matches the company's brands with an issue of interest to its communities; for example, an Old Navy School Bus Service provides free transportation for school field trips. In addition, Gap's sourcing pilot program will work with manufacturers to design projects in education, health and child care in Bangladesh, India and Indonesia.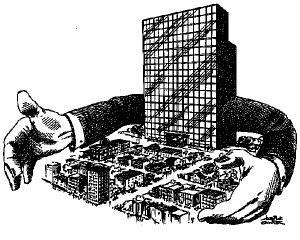 We surveyed nearly 200 community relations professionals last year and found that support for community relations by the chief executive and senior management is on the upswing. Forty percent of respondents said support from both the chief executive and senior vice presidents has increased over the past year. Within that group, 36 percent have seen their community relations budgets increase and 23 percent reported an increase in community relations staffing.
Companies are continuing to integrate community relations into their overall business strategy. In the survey, 87 percent of respondents said their companies encourage site management to be involved in the local community and 31 percent provide bonuses for site managers for community involvement.
There is ample evidence that strong community relations has a business payback:

The Shell Chemical Company has benefited in several ways in recent years from its "Welcome Neighbor" policy in Louisiana:
1. Proactive communication with community leaders, employees and environmentalists enabled the company to obtain key environmental permits without delays for the construction of a $200 million production plant. Shell saved millions of dollars in construction costs and lost sales.
2. The negative impact of a tragic explosion and fire at Shell Chemical's site in Belpre, La., was minimized dramatically. Because of the company's strong community relations, instead of an expected outcry against Shell, there were signs along Belpre's main street voicing support. Only 12 people signed up for a class action lawsuit -- which was eventually dismissed -- rather than thousands of local citizens seeking part of a settlement.
3. Effective communication by local Shell employees resulted in crucial parish council support for a bond refinancing project, one the council originally opposed. The refinancing positively affected the company's financial performance for the year.

Merck & Company avoided huge costs when, in 1995, phosphorus trichloride leaked from its plant in Albany, Ga., producing a clearly visible toxic cloud. When television reporters interviewed local residents, the response was unexpected: indifference. The reason: Merck had always been a good neighbor, the residents said.

Ameritech Ohio's strong community relationships earned the company $80 million in new business opportunities and in cost avoidance, said Jacqueline Woods, the president and chief executive. "We target companies, organizations and individuals with whom we work to develop an ongoing relationship," Ms. Woods said. "There's a bottom-line payoff. We believe it is less expensive to retain customers than to acquire new ones."
As corporate profits have soared in the past year, the massive downsizing and cost-cutting efforts that wracked community relations programs are easing. Companies can now reassess the strategic benefits of community relations. Our "neighbor of choice" corporate strategy is designed to maintain and expand a company's license to operate, through managing and enhancing its community reputation.
To become a neighbor of choice, a company must establish a legacy of trust by:

Building positive and sustainable relationships in its communities with key individuals, groups and organizations.

Demonstrating sensitivity to community concerns and issues.

Designing and implementing community programs (philanthropy, volunteerism, partnerships, in-kind donations) that improve the quality of community life and promote the company's long-term business strategies and goals.
We have created an 11-step best-practices blueprint for implementing the neighbor-of-choice strategy:
1) The company must have a written vision statement acknowledging that community issues have a direct relationship to the company and its future success. This social/community vision is also a statement of the company's responsibility to the community and its commitment to being a neighbor of choice.
2) The company must mainstream this vision statement, making it pervasive throughout the organization.
3) The chief executive must continually communicate the company's commitment through speeches, memos to employees and a leadership role in the community.
4) The relationship-building activities, community programs and plans of action must be individually tailored to the company, based on an analysis of community issues and needs; a focus on the company's business goals; the company's unique products, services and core competencies; and the utilization of multiple resources, including money, people, products and services.
5) The vision statement and the neighbor-of-choice strategy must become an integral part of the company's culture. This means a commitment beyond lip service, one that is actually used as a compass to guide major business decisions.
6) The company must develop a structure that allows for the implementation of the strategy, including giving departmental status to community relations and providing ways to involve of a cross section of managers in the plan.
7) The company must allocate human and financial resources, including naming a senior-level community relations director, to implement the neighbor-of-choice strategy.
8) The development and execution of the strategy must become the responsibility of the entire management team, not just the community relations staff.
9) The company must establish policies and procedures for implementing the strategy. Volunteerism must be rewarded in some way, for example, to acknowledge employee involvement.
10) Training and development activities must be established to make sure the policies are regularly and effectively carried out.
11) Regular evaluations and internal audits must be instituted in order to monitor the strategy and its consistent progress.
Much-admired companies like Merck are opting for neighbor-of-choice methods. Merck engages in its corporate citizenship activities with the expectation that there will be a positive return both to the business and to external stakeholders. For example, each major Merck site establishes and works with an advisory panel made up of members of the community. Among the payoffs are enhanced government relations and the preservation of the company's informal "license to operate."
"Merck recognized that if host communities looked at our plants as threats, we would be at risk," said Richard Trabert, Merck's executive director of public affairs. When Merck moved its world headquarters to rural Whitehouse Station, N.J., the time it took to receive various environmental and construction permits was shortened by an estimated nine months, representing a savings of nearly $1 million, which the company attributes to its relationships with the community.
Merck has taken its community responsibilities further. "We modified our concept from the minimalist position of doing no harm to the proactive position of doing good," Mr. Trabert said. "Now, we seek to align our business practices with the good of the community."
For example, Merck donated the drug Mectizan to 18 million people suffering from river blindness in third world countries. Merck has also priced its protease inhibitor for people with AIDS lower than the competition to give more people access to the drug. This kind of giving provides needed treatment, enhances Merck's reputation and creates a developing market.
By crossing the boundary between the business and the community, the community becomes a key stakeholder. Eastman Kodak's community relations and contributions team put this strategy into play by using the community relationships it had forged to benefit business units within the company. This resulted in Kodak receiving an invitation to bid on a key contract, which it won. The team measures its contributions in terms of gained or enhanced business and resulting sales or cost reductions, and these revenues and savings each year total in the millions.
Perhaps most important, a company's reputation in the community strongly affects employee loyalty. Our surveys indicate that 84 percent of employees feel that a company's community image is important.
In an era when finding and retaining quality people is getting increasingly difficult, perhaps the time has come for chief executives to give their employees both financial and spiritual reasons to stay on board.

Authors
---
Bradley K. Googins, Bradley K. Googins is the director of the Center for Corporate Community Relations at Boston College. He is also a faculty member in organizational studies at the college's Wallace E. Carroll School of Management. In 1990, he founded and directed the Boston University Center on Work and Family. Mr. Googins holds a Ph.D. in social welfare from the Florence Heller Graduate School for Advanced Studies in Social Welfare at Brandeis University. He also has a master's in social work from the Boston College Graduate School of Social Work and a bachelor of arts in philosophy and sociology from Boston College.
Recommended stories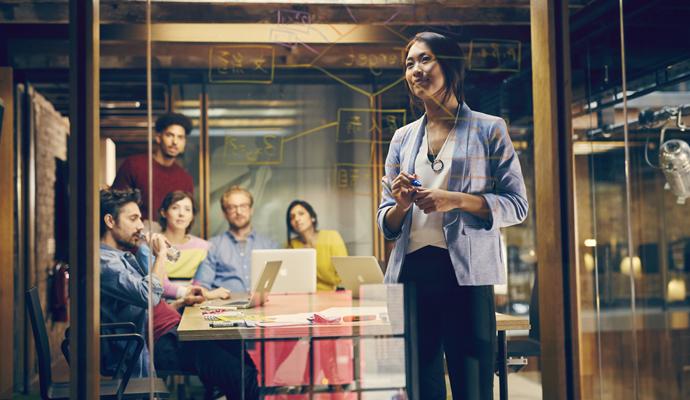 Five foundational building blocks can help innovators maximize value creation inside their organization.