/ Summer 2022 / Issue 107
It's time to challenge the status quo at family businesses
Next-generation leaders need to prioritize environmental, social, and governance issues to build their own legacy.
For those fortunate enough to be born into a family that operates a successful family business, it often feels like walking a predetermined path. The goal is clear: to take over from the previous generation, add value to the enterprise, and pass it on to the next generation. More often than not, the journey starts with an MBA, followed by stints working in different parts of the firm. But the pressures of succession, the need to win in a rapidly changing world, and the desire to carve out one's own path are real. Vincent Fong, a member of the fourth generation of his family's multimillion-dollar Hong Kong real estate business, understands that tension well: "It's completely normal to want to prove yourself, if you're second or third generation in a successful family business."
The crucial question is, how? How can members of the next generation act as responsible stewards of the family legacy while also being catalysts for necessary change? After all, the strategies that got a business through its first 50 years will not be sufficient for the next 20 years—or the next ten. Business as usual isn't an option in a world characterized by economic disruption, uncertainty, and the threat of climate change. The skill sets and strategies required for business success are changing, and family businesses have often been slow to react to change.
Recent research by Family Capital, an online publishing platform dedicated to family enterprises, shows that over the last decade, the market value of family businesses has dipped below that of similar publicly listed companies. One of the key reasons could be that listed companies, pushed by investors and public pressure, are leading the way on prioritizing ESG (see chart below).
In the investment world, of course, past performance is no guarantee of future results. And this trend of lagging behind nonfamily businesses is reversible—not least because a solid majority of NextGens (how we refer to the generation of family business owners waiting to lead) understand the challenge. In PwC's Global NextGen Survey 2022 of more than 1,036 NextGens, 59% said they believed that their own family business was moving too slowly on sustainability, and 72% said they expected to be involved in increasing their family business's focus on investments for sustainability in the future. That's good news. The challenge is that only 28% are involved right now. At the top of generational priorities, according to the survey, is business growth.
Given the economic challenges afoot, this focus on growth is not surprising. The rule of thumb for family businesses is that annual revenue growth has to be in double digits to accommodate the coming generations. By putting growth ahead of sustainability, NextGens are closely following the thinking of their parents, though they are more concerned with environmental issues (see chart below).
Setting growth as a priority is both understandable and vital. But as the ESG revolution continues, the connection between reinforcing viability in the marketplace and making progress on environmental and social goals will strengthen and become clearer. Simply put, delivering growth requires applying a powerful ESG lens to business issues.
There are four steps that NextGens can take now to help accelerate delivery on sustainable growth and prepare themselves to be the future leaders who can secure and build on the family legacy. They involve a significant rethinking of what to prioritize and how to build the necessary skills.
These steps are:
Imagining what success looks like under a sustainability framework
Understanding how an ESG focus feeds into wealth management in family businesses, particularly in the context of a family office (a distinct business entity that systematically and thoughtfully invests for the future outside the context of the core family business)
Challenging one's skills—a traditional MBA degree may not be the qualification needed to lead in the future
Negotiating a new generational contract so that everyone understands what is expected of him or her within a defined time frame
Sustainable success
For Fong, embracing sustainability and proving himself meant stepping outside the business. "In real estate, profit is all about access to capital and making the right land purchasing decisions," he says. "Anything outside that core competency is marginal." Though not yet 30, Fong, who has a business degree from the University of Southern California, has already started three companies. (He founded the first, an online music collaborative called FindMySong, when he was just 19.) Raze Technology, which launched in 2018, is the result of Fong's scouring the academic world to find ideas to commercialize that had sustainability at their core. Raze, based in Hong Kong, uses photocatalyst processes to create light-activated, long-lasting, natural antibacterial products, including self-sanitizing paint. "It's more difficult to create something outside the safety net of the family business, but I see it as a win-win," says Fong. "It's not just about getting recognition for doing something by myself—it's about how we can use this business to strengthen the family's position and progress."
Not every NextGen needs to be an entrepreneur to succeed in safeguarding the legacy of a family business. But all will have to disrupt the status quo from within if the business has not yet fully embraced ESG. They will have to do so in part because their stakeholders, including lenders, customers, and employees, are demanding progress. "Every business leader wants to grow their business. This is where NextGen owners come in," says Susanne Stormer, ESG and sustainability services leader at PwC. "Understanding and accounting for how ESG dimensions of performance may create or erode enterprise value is essential to pivoting with society toward a more sustainable future." And the PwC survey shows that NextGen leaders, especially those in the younger cohorts, are focused on sustainability. Although only 16% of the current generation of leaders say it is a priority to increase the focus on social responsibility and sustainability, 32% of millennial NextGens and 38% of gen Z NextGens agree. By the same token, millennial (25%) and gen Z (26%) NextGens are more likely than the current generation in charge of the business (15%) to cite reducing the organization's environmental impact as a priority.
Future wealth management
In a world gripped by crisis, creating that required double-digit growth is a tall order. There are different ways to build wealth. It can come from increasing the value of the company's core business. And it can come through diversification and investing in other businesses and assets via a family office. The choice is a big respon-sibility for NextGens to inherit.
Many family businesses are formalizing wealth management through a separate family office—some 42% of NextGens responded that their families had one. And here, too, NextGens are well placed to make their mark. It's a notable finding of PwC's survey that 43% of those with a family office have a sustainability strategy, compared with 37% of those with no family office. Families with family offices were also more likely to have a written constitution and a succession plan in place (see "The role of the family office").
The role of the family office
Family offices aren't just about numbers—they can help build valuable skills. Wealth management and the concept of ownership competence go together. Ownership competence is the skill through which ownership—and the control it implies over resources—is used to create value. This will be vital in setting the future business growth agenda. In the world of family business, ownership competence is a model developed by Thomas Zellweger of the University of St. Gallen. It focuses on three elements that align with what PwC calls the owner's agenda:
• What is owned: how owners combine resources to create value today and in the future
• How it is owned: setting family governance, choosing leaders and managers, and providing incentives to maximize value creation
• When it is owned: timing, and decisions such as succession planning and the staging of investment. 
If a business is to create sustained growth, it must pay attention to all three elements. "The concept of a family office has gained momentum in recent years, in light of a massive wealth transfer between generations and the increasing complexity of the family ownership business ecosystem," says Peter Vogel, professor of family business and entrepreneurship, International Institute for Management Development (IMD). "If done right, the family office can play a critical role in ensuring sustainable business growth as well as preserving the wealth and unity of the family."
Exceptional education
The disruption of recent years has sent a powerful message to both educational institutions and students that the traditional topics of study in business management programs need to change. A new approach is required to prepare the next generation of leaders, one that reflects the existential crises the planet is facing. "The risk is that if students do not see the real world reflected in the curriculum, then business schools will become museums of management history," Omid Aschari, associate professor at Switzerland's University of St. Gallen, recently put it.
Not every NextGen needs to be an entrepreneur to succeed in safeguarding the legacy of a family business. But all will have to disrupt the status quo if the business has not yet fully embraced ESG.
Oge Elumelu, daughter of Nigerian economist and businessman Tony Elumelu, is a good example of a NextGen who is looking for a broad learning experience. She's studying philosophy and politics at the London School of Economics, and at 19, she is at the beginning of her journey. When she graduates, she plans to work at the Tony Elumelu Foundation, part of the family's private investment firm Heir Holdings, which has funded more than 15,000 young African entrepreneurs since it was set up in 2010. "I'm passionate about giving back to Africa, and it is important to me that I do this not just by giving out handouts, but by investing in people and making a real, long-standing impact in their lives," she says.
A crisis such as the COVID-19 pandemic reminded businesspeople at all levels that their training and career path can't prepare them for everything. Indeed, in the PwC NextGen survey, 28% of respondents said the pandemic identified a need for upskilling and additional education. But when we asked what NextGens thought they needed to learn, the list was a familiar one: finance (53%), leadership development (48%), and business model innovation (41%). Sustainability was identified as a priority by only 25%—even though two-thirds said they saw an opportunity for family businesses to lead the way in sustainable business practices. If that's going to happen, NextGens will have to play a significant role, and they will need new skills to do that.
Most NextGens who answered the survey already have excellent business qualifications—89% have completed at least a university degree, the majority in business and finance, and 17% hold an MBA degree or doctorate. But it is clearly crucial to expand the aperture beyond the traditional management and strategy concepts. The recent book by our colleagues Paul Leinwand and Mahadeva Matt Mani, Beyond Digital: How Great Leaders Transform Their Organizations and Shape the Future, sets out seven leadership imperatives that are essential to shaping a company's future. The first among them is to reimagine the company's place in the world. NextGens must confront—and answer—important questions as to what value the family business creates and what capabilities are needed to deliver on that promise. Over the past two years, business schools and business networks have started offering a range of new areas of study that can encourage future leaders to learn to think differently about their businesses. NextGens need to proactively seek out these opportunities, and particularly build skills to deliver on ESG goals.
Ties that bind
Handing over a business to the next generation of leaders is the most important (and emotional) decision the current generation will make. The current generation needs to be sure that the business will be in safe hands and its new leaders have the understanding and skills to protect and grow the business. This challenge is particularly acute given that the skills needed today are very different from those needed by the previous generation.
"It is not easy to transition from the driver's seat to the passenger's seat. But I felt heartened that my next generation could take the family business to the next level because of how they have stepped up to build mutual trust and credibility with the current generation," says Gan See Khem, executive chair and managing director of Health Management International, a Singapore-based company that offers private healthcare services in Southeast Asia.
In many ways, the pandemic strengthened the bonds within family businesses. As well as focusing all generations on growth, COVID-19 focused minds on succession—an area that some family businesses have neglected in the past. In the 2022 survey, 61% of NextGens said there was a succession plan of some kind in place, even if it was informal. In a PwC survey of family businesses before the pandemic, only 15% said they had a formal succession plan, though about 40% had some kind of road map for succession. That significant increase represents real progress.
But the crisis has, if anything, made the current generation even more nervous about handing over control; 39% of NextGens say there is a resistance in their company to embracing change, and 57% say it's a problem that the current generation isn't ready to retire. NextGens are striving to prove themselves worthy, but their elders rarely articulate what being prepared for succession means in practice. "You don't just wake up one day and suddenly know your responsibilities and role in the family business," says Isabelle Randon Frota, third-generation member of her family's Brazil-based multinational automotive and financial-services organization. "There are 12 of us in the third generation—we've all visited the company's operations from an early stage, but that's only part of it. We all need to learn, prepare, and practice."
Randon Frota's family is relatively unusual in that it took concrete steps to set out exactly what was required of each generation. In 2018, Randon Frota was instrumental in setting up a committee to discuss third-generation development, which provides a forum for intergenerational communication and for ensuring that the family's strong values are nurtured and passed on. "We always knew what was expected of us—to go abroad, complete an MBA, for example—but we didn't really understand why that was important in the context of the business," says Randon Frota. "Now, we know, and we can contribute much more."
It's a good model to follow. Family businesses are more willing to talk about future leadership—the next step of maturity is to make clearer the stages and conditions of succession. Articulating and discussing a new generational contract is important. It's vital to have an ongoing conversation about what will drive growth in the future and what roles NextGens want to and can play. "The responsibility for generational transition does not fall solely on the shoulders of the current generation," points out Kenneth Goh, academic director of the Business Families Institute at Singapore Management University. "NextGen can play an active role by 'managing up,' based on mutual respect and good communication across generations, to set the pathways for senior leaders that affirm their identity and status."
Looking ahead
Around the world, and in every industry, the pace of change is accelerating. Leaders of companies face difficult pressures: they must simultaneously manage day-to-day work, plan to meet long-term goals and commitments, and ensure that their operations are resilient to the forces that could disrupt their supply chains and businesses today or next week. Successful family businesses have proven their ability to think in these differing dimensions. But staying ahead of the curve requires bold strategic thinking. Now is the time for the NextGens to engage with the current leaders to start imagining a resilient and dynamic future for their company.
Author profile:
Peter Englisch is the global family business and EMEA entrepreneurial and private business leader at PwC. Based in Essen, he is a partner with PwC Germany.
Recommended stories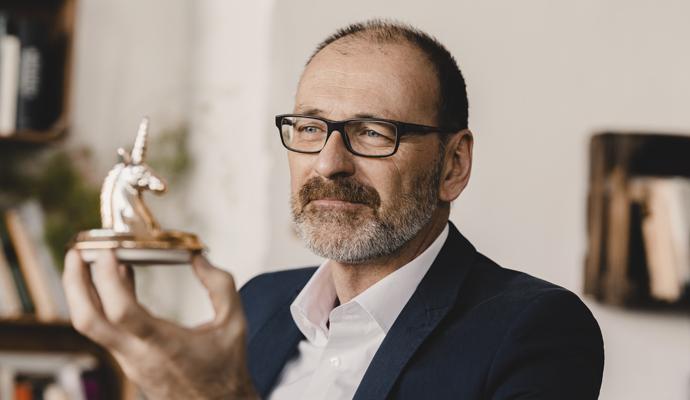 A new book makes the case for adopting the enduring principles of this '80s-era process-management system in digital-first businesses.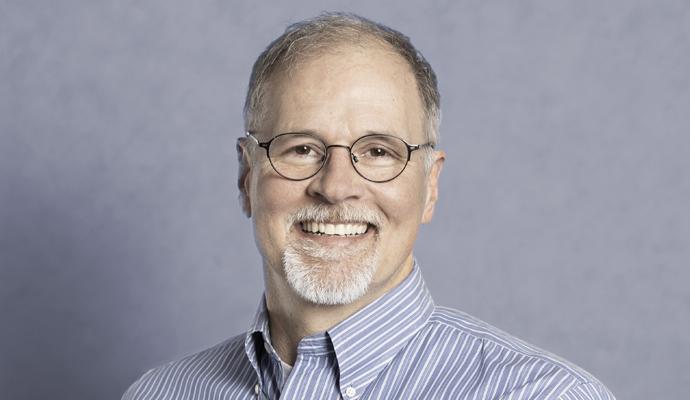 CEO Robert Playter dispels worries about the potential harm robots could inflict and thinks they will empower people instead of displacing them.