The Race to Dominate Robotaxi Rides
When it comes to the autonomous ride-hailing battle, no single player has all the capabilities necessary to succeed.
The fully autonomous vehicle has become the holy grail for all manner of players in the auto-industry ecosystem. Sometime in the future, consumers will "e-hail" driverless cars to take them from point A to point B, and the race to be the dominant player providing these rides has escalated R&D spending at technology and auto companies alike.
And yet, no single type of player is currently equipped to emerge the victor, because no one company has enough of the necessary capabilities to own and operate this new and multifaceted technology-meets-transportation business of "robotaxis."
Although many companies are spending billions to develop autonomous vehicles, or AVs, and the necessary accompanying services, the one that emerges as the dominant player in the robotaxi industry will not be determined by the amount of money invested. Rather, it will come down to who can provide the diverse and distinctive capabilities needed to operate across the entire service-delivery value chain and thus secure a leading position with consumers.
As the technological efforts forge ahead and the media continues to churn out glowing reports about the progress, those both inside and outside the industry are scurrying to make predictions about what the AV future will look like, when the goals will actually be attained, and who will come out on top among the automakers, dealers, fleet operators, ride-share companies, tech companies, and others looking to profit from the advent of AVs. (See "Connected Car Report 2016: Opportunities, Risk, and Turmoil on the Road to Autonomous Vehicles.")
AVs and the Automotive Ecosystem
One thing is certain: AVs will bring truly disruptive change to every corner of the automotive ecosystem. Even the notion of the customer is likely to be rethought. Another safe prediction is that fleets of robotaxis — so-called robofleets — will account for a large portion of AV miles traveled. That's because self-driving cars will greatly reduce the cost per mile of chauffeured transportation, and fleets will help amortize the greater capital expense of autonomous vehicles.
Currently, transportation options for which one pays a driver or operator — taxis, limos, ride-hailing companies such as Uber and Lyft, and the like, but excluding public transportation — represent a small but fast-growing portion of total light-vehicle miles traveled annually in the U.S., according to Strategy& analysis. Because they remove the cost of the driver, which is usually 35 to 55 percent of the cost per mile, robofleets will be a far less expensive option. When multiple passengers share a ride, the low costs become even more compelling. So it is likely that almost all of the demand in this space will eventually shift to fully autonomous vehicles.
Moreover, some meaningful portion of privately owned vehicles will also be supplanted by robofleets, as consumers decide to rely more on such services instead of spending their own time and capital piloting a vehicle that is not fully autonomous and thus not used efficiently. Some consumers may even decide they need fewer vehicles in their household, or none at all, on the basis of both economics and the convenience of the robofleets.
What the Winner Will Need
Who will own and operate this self-driving ride-hailing market? The various views on this question are already shaping major strategic and investment decisions. Huge bets are being wagered by potential contenders and investors — including vehicle manufacturers (both existing, such as General Motors and Ford, and potential AV makers such as Google and, as rumored, Apple); current ride-hailing companies (notably Uber and Lyft), rental car, car-sharing, and fleet management companies; and even car dealers. Other contenders might be taxi companies, tech firms, municipalities or other government transportation authorities, and entirely new entrants to the field.
Whoever the winners turn out to be, they will need to excel at six distinctive capabilities, by either developing them or attaining them through partnerships and M&A. They are:
Customer acquisition. Companies will need to spark demand through deft marketing, technological acumen, and outstanding tech support for that technology. Building and supporting an easy-to-use app will be essential. Understanding and planning trip routing and commuting schedules and giving customers choices of price and service levels is also necessary.
Price and promotion management. Companies must be able to take advantage of peak versus off-peak periods using algorithms. Hotels, airlines, and even concert venues depend on this discipline to increase profitability. Some taxis charge an "after-dark" rate and ride-hailing companies are experimenting with surge pricing. Rental-car companies also manage promotions to drive business.
Customer service. Providing an efficient and helpful customer service function capable of addressing all manner of issues — including billing, lost and found, and security — both online and by phone will be critical for autonomous fleet operators.
Fleet operations management. Companies will have to use their fleets wisely. AVs will need to be in the right place at the right time to minimize fleet size with no loss in service or availability. Making this happen will require capabilities in refueling, parking, and route management (which may entail acquiring or building mapping systems the AVs will use for navigation). When and how often vehicles are cleaned and maintained will need to be optimized. Vehicle security and passenger security management also fall under this purview.
Vehicle purchasing. Building an AV fleet isn't as easy as it may sound. Companies buying large numbers of robotaxis will need to consider vehicle configuration, including size, features, variety (e.g., sedans vs. SUVs), and operating efficiency. Being able to buy in volume will generate pricing discounts and priority in vehicle delivery. Financing purchases with lower-cost, asset-backed loans is important to managing costs.
Vehicle remarketing and recycling. Companies will have to carefully determine when and how to resell or recycle their vehicles to both manage capacity needs and optimize the trade-off between vehicle depreciation (greatest when new) and operating expense (greatest at end of life). Strong remarketing and recycling capabilities can also take advantage of the changes in used vehicles' value over time due to seasonal or industry dynamics.
We ranked nine company types that are contenders in the robotaxi race on a scale of zero to four, based on how well positioned they are to excel in each of the six required capabilities and how their positions may change over time (see exhibit).
To be sure, the type of company with the highest scores won't necessarily emerge as the type of company best positioned to profit in the robofleet industry. Companies must, above all, be adept at customer outreach and price management. Secondarily, yet still important, is customer service and the nitty-gritty fleet operations management capabilities. Finally, the tertiary factors are vehicle acquisition and remarketing. Here is our analysis of how each fared:
Ride-hailing and tech companies stand out first as having many of the front-end customer data, analytics, and software capabilities needed to run a robofleet. Ride-hailing companies have been on an aggressive growth trajectory, looking to expand the market through ubiquitous supply and using yield and surge pricing to manage demand during peak periods. But although their algorithms aggregate and match demand with supply, they have no experience in actually maintaining and monitoring a large vehicle fleet. Ride-hailing companies, given their growth, also do have increasing influence over original equipment manufacturers as far as pricing and vehicle delivery priority go.
Rental-car, car-sharing, and fleet-management companies make up a second group. These companies have relatively weaker data and software capabilities but strong asset management capabilities and a lot of overlap between their current capabilities and those required in an autonomous environment. The best back-end operators are rental car companies that manage hundreds of thousands of vehicles though large depot-type facilities at airports and major city hubs. The largest fleet management companies, such as market leader Element Financial, operate more than 1 million vehicles nationwide every day for corporations. They manage acquisition, insurance, maintenance schedules and relationships, and determine the best time to sell cars. Because they aggregate purchasing, rental and fleet management companies are best at vehicle acquisition today.
Automotive OEMs, all alone in the third group, stack up poorly against these criteria. Some OEMs are concerned about the potential threat of fully autonomous vehicles to their businesses, and thus are seeking to expand into a growing service industry. However, this strategy is unlikely to succeed. After all, how many aircraft manufacturers become successful airlines, or even try to? OEMs' previous downstream service gambit in the rental car space did not last — there was virtually no match in the capability set of the OEMs and the rental car businesses they acquired. The desire to find some greener grass in which to graze is seldom a marker of future business success.
Who will own and operate this self-driving ride-hailing market?
Moreover, OEMs' aspiration to capture, control, or protect the demand for their vehicles by vertically integrating downstream is unlikely to work because the demand from robofleets is questionable. Locking any vehicle service provider into a single vehicle manufacturer may be desirable for an OEM (e.g., if one auto OEM were to buy a controlling stake in a ride-hailing company), but it is a risk and a potential competitive disadvantage for the service operator that needs to provide different vehicle options and offer the best price possible. The danger is just as great for potential new auto OEMs such as Google and Apple.
Taxi and limo companies don't stack up well at all. Historically, they have managed licensing, compliance, fleet financing, and maintenance, but they lack the most important capabilities.
Municipalities and governments are unlikely to win except perhaps where they can establish monopolies, but that is likely only in small, homogeneous markets with a financially robust local government. One such market that could establish a strong foothold is Singapore.
Vehicle dealers fare quite poorly in terms of the capabilities a robofleet operator needs. But it's worth noting that there is a growing class of consolidated dealers representing multiple brands — including Sewell Automotive, New Country Auto Group, and Berkshire Hathaway Automotive — with significant market share and expansive coverage (15 to 30 percent, respectively) in major metro markets. These groups have large local labor resources and can increasingly leverage technology to deliver high service levels. They could become a growing force.
The Robofleet Evolution
The wide range of capabilities any company successfully operating a robofleet will need suggests that partnerships between different kinds of players is likely. It may be, for instance, that a partnership between a good front-end player like Uber and a strong back-end service provider such as a fleet management company, which is already well positioned to ensure good fleet service, will be the best option. Even as the front-end software governing the customer interface improves, some ride-hailing companies would benefit from partnering with these providers for such things as inspections, maintenance, and financing.
It is also likely that given the size of the prize, multiple competing players will emerge serving different types of vehicles or geographies, particularly in the beginning. As with many new markets, lots of competitors will go for a land grab and the promise of high profit and growth. However, the economics and necessary scale of the business argue for only a few national, or even international, competitors, prevailing in the largest portions of the market. These players should be able to effectively participate across several robofleet market segments, such as the mass market, low-price rides, higher-end vehicles, or even vehicles for children, much like Uber's various offerings for different customer needs.
It is impossible to predict when true driverless robofleets will arise — and, in our opinion, it will take longer than many expect. So the eventual winners and losers will also be determined by how they time and manage the huge investments that will be required. First movers that place big bets too soon may not prevail, but waiting too long will clearly be a mistake. We will inevitably see many forays and experiments by lots of contenders. But the smart money will be on those that bring truly distinctive capabilities in the areas that matter most.
Author profiles:
Mark Norman is a managing partner at Fraser McCombs Capital. Previously he was president of car-sharing company Zipcar. He has significant experience leading both early-stage and global businesses, including having served as CEO of Flexcar and CEO and chairman of Chrysler Canada.
Evan Hirsh is a leading practitioner for Strategy&, PwC's strategy consulting business. He is a principal with PwC US based in Chicago and specializes in the automotive and industrial sectors.
Recommended stories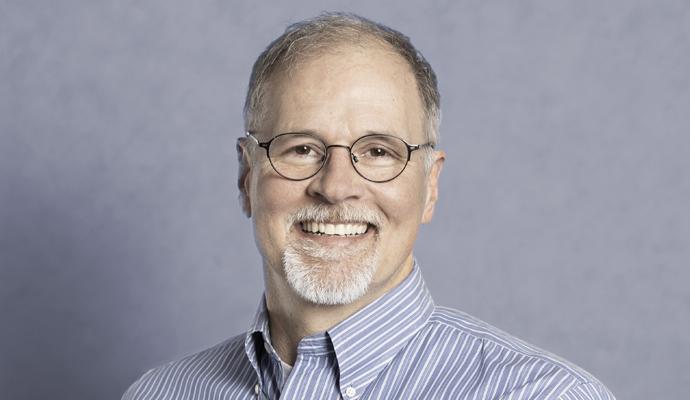 CEO Robert Playter dispels worries about the potential harm robots could inflict and thinks they will empower people instead of displacing them.