Why You Need to Keep Your Customers Close
Subscription models can bring a steady revenue stream for companies that understand the customer life cycle.
A version of this article appeared in the Autumn 2018 issue of strategy+business.
A sales revolution is under way, and it can be summed up with one word: subscriptions. Faced with fierce competition and low customer switching costs, companies are turning to subscription-based offerings in search of revenue predictability. And their customers have responded in droves. In April 2018, the Economist reported that U.S. households have more than 200 million subscriptions to various streaming and Internet-based services. Amazon Prime announced the same month that it had exceeded 100 million subscriptions worldwide.
The shift toward subscription models is happening across industries. In apparel, some traditional retailers watched the subscription-box wave and saw an opportunity to rethink how they engage with customers, by offering curated selections or clothing rentals, as well as incentives for continuing to shop in-store. The auto industry is also entering the ring, with car companies eyeing the flexibility of subscriptions as a way to compete with car-sharing and ride-sharing companies. Meanwhile, industries such as telecom and insurance that have traditionally relied on subscription sales are feeling pressure to evolve their business models. They are competing with digital upstarts able to segment their offerings at a faster rate than ever before, focusing on unique customer needs. For example, Metromile is an auto insurance company that provides pay-per-mile insurance for consumers who drive less than 12,000 miles a year.
Unfortunately, in the rush to develop subscription offerings, company leaders often fail to consider the business model changes that are needed alongside their new sales strategy. Although this gap can appear in companies both old and new, setting up a sound subscription model can be particularly challenging for traditional firms that have been using the same metrics within the same organizational structure for years. And whereas some companies have used acquisition to compete in the subscription space — for instance, Unilever's US$1 billion purchase of Dollar Shave Club in 2016 — others will be building an in-house capability. Any company adopting a subscription model will need to take a fresh look at how to measure and sustain its success.
A Focus on Retention
Businesses have traditionally sought to increase revenue by prioritizing customer acquisition. The initial sign-up transaction is used to determine customer lifetime value (CLV), or the gross profit a company will derive from a particular customer over time. CLV is calculated by aggregating the present value of all future streams of profit that customers generate over the course of their business relationship with the company. In other words, companies acquire a new customer, and then predict how much that customer will spend.
Introducing a subscription model changes the calculus. For such a model to be profitable, customers must repeatedly renew their subscription with a company, and add on more products and services with each renewal. The combined cost of the renewal process and of upselling to returning customers is still cheaper than selling to entirely new customers. To calculate CLV accurately, then, companies need to understand their ability to retain customers and increase their share of wallet.
But for many executives, customer retention has tended to be an afterthought. Retention is often tracked with customer experience metrics such as net promoter score (NPS) or customer satisfaction (CSAT). These metrics measure customers' brand loyalty and overall feelings about a company, typically by gathering survey data post-sale. Company leaders then correlate experience and retention, following the assumption that happy customers will stay put. But correlation is not causation — and understanding the causation is key to growing revenue in a subscription model.
To calculate CLV more accurately when selling subscriptions, companies need to elevate retention from the realm of customer support; they must consider how various touch points across the customer's engagement with a company affect that customer's decision making. This analysis will reveal the financial impact of problems that may currently be hidden from view. It will also illuminate how resolving these problems can enable companies to increase their renewal rates, as well as their ability to upsell and cross-sell.
Each industry and company will have unique advantages and challenges; there is no universal set of retention metrics. But executives can identify those metrics that are right for their company by determining their customers' most critical touch points, the ease with which customers can reach their business when they need to, the biggest costs for their customers to do business with the company, their ability to ask for and receive incremental spending from customers, and the reasons that customers renew at lower rates or stop renewing altogether.
Consider online advertising. When a business purchases an online ad, it pays when the objectives from the campaign are met (for instance, the target number of customers visiting the company's website after seeing or clicking on the ad has been reached). If the business is pleased with the outcome, it renews its advertising buy, typically spending more per campaign. In contrast, weak ad performance leads to cancellations or reallocation of funds. If the latter is happening, the company selling the ads needs to understand the end-to-end customer life cycle in order to determine what's going wrong. The breakdown may be happening at a touch point into which the customer service team has little or no visibility.
In one case, a company discovered that businesses purchasing ads to run on its website were struggling with the initial ad setup on the site, and were requesting refunds at a shockingly high rate. But because refunds were handled by billing, the refund rate was not a metric that had factored into the company's understanding of customer retention. Once the company saw the ripple effect of customer frustration, it developed a setup service to help customers get it right the first time. This led to a drastic reduction in the refund rate, and an increase in customers' comfort using the product. The company was soon able to more easily and successfully ask customers to recommit and increase their spending — which resulted in more accurate CLV calculations.
Making the Case
Understanding customer retention is critical to the success of a subscription model, but in many companies the relevant data is scattered across business units. In a traditional organizational structure, each of the business leaders is accountable for a set of operating metrics. They are incentivized to meet and exceed only those. More often than not, cross-functional visibility is limited.
Company leaders correlate experience and retention, following the assumption that happy customers stay put. But correlation is not causation.
But in a subscription model, many internal departments engage with customers. And each of these interactions can affect retention and subsequent dollars spent. Returning to the online advertising example above: Billing difficulties are often a big driver of subscriber dissatisfaction, but traditional customer support organizations are seldom responsible for billing policies.
To overcome these structural challenges, companies need to create a highly specialized team that is empowered to reach across business units, analyze data, and develop and influence new ways of working based on what was learned. The specific responsibilities of such a team will vary across industries and companies. But a few universal principles can guide senior leaders when they are selecting team members.
For instance, the team leader must have the ability to build relationships throughout multiple organizations to ensure that the team has the trust required to investigate and solve problems. The team itself needs people with the data science skills to synthesize disparate customer information, and the communication skills to articulate the results of their analysis to the various business units. Team members need the authority to prioritize specific challenges that they have identified as most critical to the customer's end-to-end experience, and also need to be empowered to experiment with new technology and automation techniques to solve those problems.
Ideally, the team will include new hires as well as people who have been with the organization for some time and bring critical institutional knowledge. The team will most likely report to the chief operating officer, but may report to the chief customer officer in companies that have this position.
When the new team begins to stitch data together, it can reveal critical insights. This may be a metric that has existed in a silo yet is found to have broad reach. Or it may be an entirely new metric developed to assess a specific business problem that was not previously being viewed as a retention issue.
In doing this type of work, teams may encounter resistance. For example, they may find that they lack a continuous historical audit, which would provide periodic snapshots of the data. This technical limitation can be overcome, but doing so requires reprioritization of work among some business units. That's not something people typically want to hear. However, the new team will be staffed with people capable of explaining the narrative: This is not a random analysis that will make life more difficult for no good reason — it is an analysis that will likely have a direct impact on customers' success. The key is listening to people's concerns, framing the problems, and working with people to help them understand their role in the solution.
Renewal and Growth
The subscription model offers companies the opportunity to build a lasting relationship with customers, one that grows over time and provides a steady stream of revenue. But if they are to reap the benefits, executives will have to consider whether they are relying on the metrics that best predict the likelihood of their customers' staying put, and whether their organization is set up to reveal and address the issues that may be driving customers away. All too often, in both of these areas, companies have not kept pace with the changing world around them. The time to act is now.
Author profile:
Dutta Satadip is a thought leader, keynote speaker, and tech industry veteran who specializes in customer strategy and scaling operations. He is the global head of customer operations at Pinterest, and previously worked at Google as the director of customer success.
Recommended stories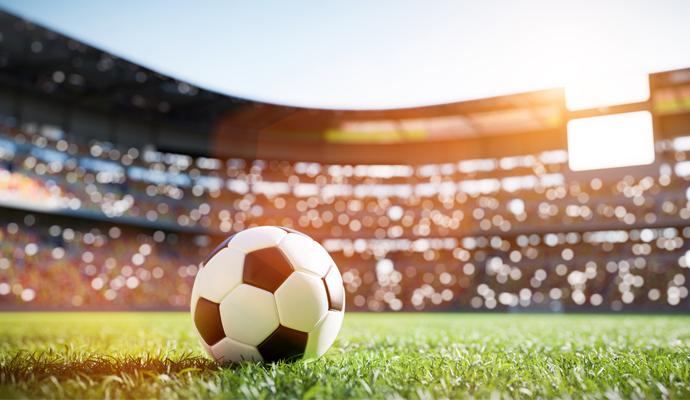 The beautiful game is in a race for off-the-field talent that can deliver a competitive edge through big data.