Inconspicuous Consumption
(originally published by Booz & Company)
Dear Monte:
Well, here we are again. Another season. Another quarter. Another fiscal period where you've bested all your own personal benchmarks as CEO of Amalgamated Smelting:
• 316 positive mentions in the Wall Street Journal, the Economist, Institutional Investor, and the FT...
• A glowing 3,000 word profile in the American Airlines in-flight, titled "The Full Monte"...
• A positive mention by Cap Weinberger in Forbes about your presentation at Bohemian Grove — resulting not only in great word of mouth among the Gulfstream set, but an invitation to speak at Davos...
• And a short blurb in Sports Illustrated about your celebrity pro/am charity golf tournament at St. Andrews with Tiger Woods, John Reed, Joe Cocker, and King Harald of Norway.
Truly, you can't put a price tag on this kind of exposure — although I can assure you that I will try. (Ha-ha. Just teasing, Monte.)
(And again, sorry I couldn't come through with an invite to Herbie Allen's Sun Valley soiree — but we just couldn't convince our guy there that AmSmelt had anything to do with either tech or entertainment. In the meantime, we're working on him for next year.)
All things considered, I think you'll agree we're exactly where we planned to be six months ago, on the Monte Stellar road to rehabilitation:
1) You resisted the "urge to merge"; let Steve Case deal with disgruntled "shockholders."
2) You avoided "Nokia Syndrome." (Go figure — Nokia, Home Depot — they surpass expectations, but the stocks tank anyway. Are there no adults left in the market?)
3) You steered clear of trying to turn AmSmelt into a telephone/Internet/content/entertainment provider. (Soooo 20th century. And keep using the line "Corporate strategy is not a game of Twister." Lots of traction in the business press.)
4) You nixed the ad agency's latest celebrity spokesperson brainstorm: "We're Elizabeth Hurley's Favorite Smelter." (Per our conversation, I informed the president of the agency that not only was this not the image we want to project, but under no circumstances would you pay for the $2,600 exploratory lunch w/ Hurley's agent at Ducasse's new restaurant in NYC.)
Yes, just a few more quarters like this, Monte, and I promise the skybox is the limit: You could go the Bob Rubin route, with a position in the cabinet (I've already started floating your name with party poobahs; keep those bipartisan contributions flowing) or the Jack Welch path — cult figure status with a massive book deal. (Preliminary discussions w/Random House indicate some interest in an e-book, but I say we hold out for paper.)
There is, however, one concern I'd like to share. Call me crazy, but I sense a sea change in public attitudes emerging out there, based on this: The business magazines have gotten too fat. There's too much "lifestyle"; too much about spending money rather than making it; and too many articles presuming that a $2 million dollar salary is the norm — particularly at a time when fuel bills are rising, electric bills are shocking, and the vast majority of middle-class Americans are just trying to figure out how to pay three MasterCard bills.
So wherein lies the opportunity for Monte Stellar? I suggest a small course correction. Let's tweak your standard impromptu after-dinner remarks, making you the first champion of "Compassionate Capitalism." (Or if the Democrats are ahead, "Corporate Community Values.") My team and I will spend the next few days working out precisely what this means — but I suspect it may be a chance for you to look awfully savvy in the upcoming months, with lots of serious Sunday morning TV time.
In the meantime, keyword: Inconspicuous Consumption. Lose the cuff links, dump the Rolex, cancel those photo shoots with the Robb Report, Architectural Digest, and Cigar Aficionado. Obviously, I could be wrong here. But then, my job is to keep you ahead of the curve — and out of the path of oncoming trucks.
I'll be in touch —
The Biffster.
P.S., Re: Financing Junior's first film. Checking around, the consensus is that underwriting the first film has replaced the year abroad and/or supporting the first novel as the premier college graduation gift. So — and I already know this will come back to haunt me — depending on the content, why not?
Recommended stories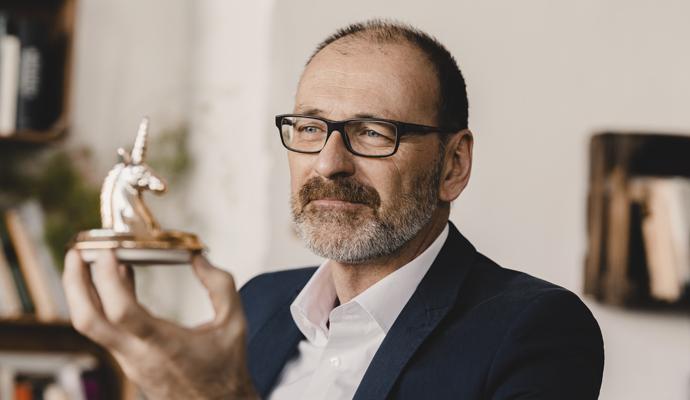 A new book makes the case for adopting the enduring principles of this '80s-era process-management system in digital-first businesses.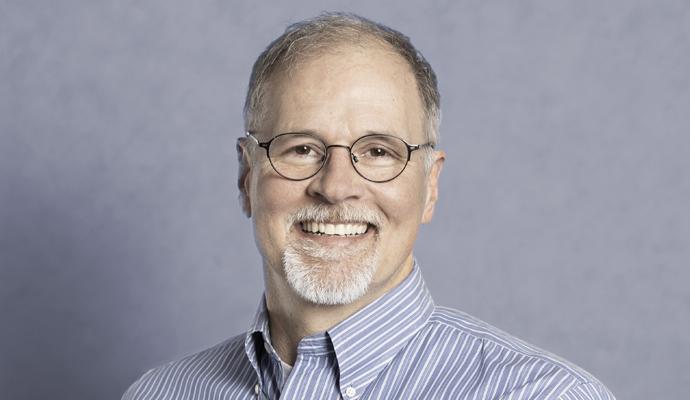 CEO Robert Playter dispels worries about the potential harm robots could inflict and thinks they will empower people instead of displacing them.