The Secret Formula for Managing Multiple Projects
An emphasis on company-wide collaboration and flexible oversight is key.
(originally published by Booz & Company)
Title: Managing a Group of Multiple Projects: Examining the Influence of Team Culture and Leader Competencies (free)
Authors: Peerasit Patanakul (Pennsylvania State University) and Zvi H. Aronson (Stevens Institute of Technology)
Publisher: Howe School of Technology Management Research Paper No. 2013-6
Date Published: January 2013
The importance of team culture to a project's success has long been extolled by researchers and managers alike. But this paper breaks with conventional wisdom by adding a significant wrinkle. In the increasingly common situation in which managers are handling several projects simultaneously, team culture has little bearing on the success of an initiative, the authors found. Instead, the most crucial factors are an organization-wide focus on collaboration and the availability of agile managers who can juggle responsibilities.
Despite the growing presence of the multi-project framework, under which managers lead several shorter-duration projects with separate goals and deadlines, empirical research on the approach has been limited, the authors write. The assumption has been that team culture—with its emphasis on constructive criticism; experimentation; learning from mistakes; shared values; and open, continuous communication—would be as vital in the multi-project setting as in the single-project environment.
To explore the issue, the authors surveyed 124 managers who oversaw multiple information systems or technology initiatives at firms in the financial-services industry. On average, the managers had 11 years of experience in leading simultaneous projects, and they typically directed three to six at any given time. Most of the projects were completed in less than a year, had a budget of less than US$2 million, and required fewer than 20 team members.
In line with previous research, the authors queried the managers on a range of topics related to organizational culture, project leaders' competency, and team building. The managers were also asked about the outcomes of particular initiatives—in terms of their duration, cost, level of customer satisfaction, and impact on business success. Using this data, the authors performed a series of regression analyses. To their surprise, they found that having a strong team culture did not significantly affect success in the multi-project setting.
One possible explanation is that the unique characteristics of multi-project environments essentially undermine the benefits associated with building a strong team identity. In particular, projects launched in conjunction with others will likely have shorter time frames, be forced to share stretched resources with unrelated initiatives, and receive less individual attention from managers—all factors that make nurturing a culture at the team level much more difficult, and, one could argue, much less relevant.
Although team-based cultures in this environment had questionable merits, efforts to build a culture of collaboration on a company-wide basis were found to have a significant and direct effect on project success. "An organizational culture that values cooperation and innovation exerts its influence on teamwork and unit level outcomes, while a culture which emphasizes competition and conformity" has the opposite effect, the authors write.
Success in multi-project settings is also dependent on having project managers who can adapt to different teams and initiatives easily and quickly. In short, managers who can be jacks-of-all-trades are essential. "They must be capable of listening, asking questions, communicating (verbally and in writing), and articulating and handling the information whether it is technical, legal, administrative, or interpersonal in nature," the authors write. Other key qualifications include the ability to assemble teams swiftly and to delegate authority when necessary.
The authors suggest several ways that companies can better their chances for multi-project success.
To help create a company-wide culture that transcends the bonds established by individual teams, senior managers should set a strong example by sharing information about various initiatives and emphasizing their commitment to different projects, the authors write. They should foster the socialization of newcomers by assigning them to supervisors who stress the company's collective goals. And whenever possible, leaders should promote cooperation, commitment, an emphasis on customer satisfaction, and rewards for firm-wide performance—practices that have been shown to enhance a shared sense of organizational identity.
On the supervisory front, new managers must be exposed early and often to the multi-project environment if they are to develop the necessary skills. The authors suggest assigning each newcomer to two small projects, guided by an experienced mentor. An alternative would be to appoint the new hire as an assistant to a veteran manager who is running several projects.
The hands-on experience is necessary, the authors write, because it is not a given "that a good single-project manager will be an equally good multiple-project manager and vice versa."
Bottom Line:
In a multi-project environment, team culture has little bearing on success. Instead, a firm-wide culture emphasizing shared values and goals is key. Firms also need to have flexible managers who can juggle a number of initiatives, adapting to their different needs and pressures.
Recommended stories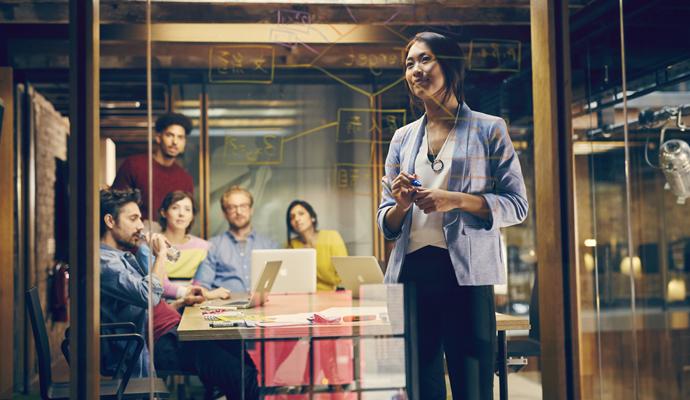 Five foundational building blocks can help innovators maximize value creation inside their organization.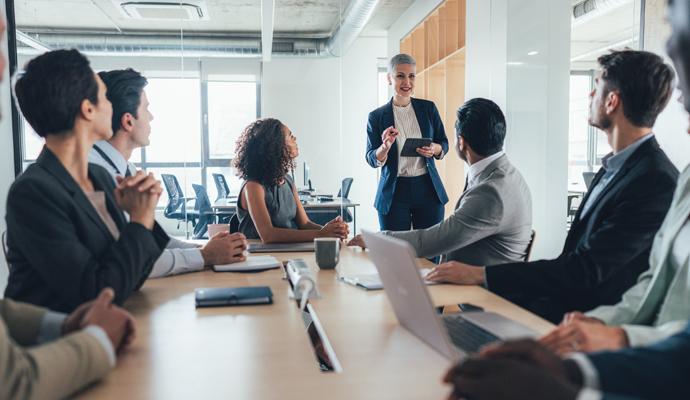 A former executive's 1960 novel, The Lincoln Lords, shines a light on the essential qualities of leadership.