A Diabetes Prevention Moonshot
We must discard several misconceptions and reimagine how our society confronts this deadly, and expensive, disease.
My friend Tony just lost three toes. Two more may be amputated soon. The cause of this tragedy was type 2 diabetes, even though it is a manageable and often preventable disease.
Tony is not alone: According to the U.S. Centers for Disease Control and Prevention (CDC), about 29 million Americans suffer from diabetes; worldwide, the number is more than 400 million, reports the World Health Organization. All are at risk for amputated limbs, heart disease, stroke, blindness, and other serious complications.
On top of the personal suffering, diabetes adds hundreds of billions of dollars a year to the cost of healthcare. Tony's episode cost him and his self-insured employer more than US$100,000. The CDC estimates that the total cost of diagnosed diabetes in 2012 in the U.S. was $245 billion, made up of $176 billion in direct medical costs and $69 billion in decreased productivity. Medical expenditures for people with diabetes are 2.3 times higher than for people without it. Globally, the cost of diabetes is estimated at $825 billion a year.
Left unchallenged, the suffering will get much worse. Diabetes prevalence is projected to increase two- to threefold by 2050 if current trends continue. The CDC estimates that another 86 million adults in the U.S. — one-third of all Americans over 18 — are prediabetic, i.e., at high risk for developing type 2 diabetes. Thirty million of those will likely become diabetic.
It is possible to avoid this. Unlike curing cancer or Alzheimer's, no medical breakthroughs are needed. Instead, we must discard several misconceptions and reimagine how we confront this deadly disease. Rather than just treating the afflicted, we can think bigger and aim higher. We have the opportunity to fashion an innovation moonshot to prevent diabetes.
When I say moonshot I am talking about an ambitious, exploratory, and ground-breaking project enabled by innovative technology. Much in the way President Barack Obama tasked Vice President Joe Biden with spearheading a "cancer moonshot" effort, we need to use our ingenuity and knowledge to solve our diabetes problem.
The first misconception about diabetes we have to shed is that prevention doesn't work. Few doubt that diabetes — which results when insulin, produced by the pancreas, fails to regulate blood sugar (glucose) — can be prevented at early stages through changes in lifestyle, mostly eating less and exercising more. The misconception stems from skepticism about whether widespread lifestyle change can be achieved. In fact, there is ample clinical evidence on how to do it.
For example, one multicenter randomized controlled clinical study, funded by the National Institutes of Health (NIH), tracked 3,234 overweight adults with prediabetes. Lifestyle interventions reduced the number of new diabetes cases by 58 percent overall, and by 71 percent for those over age 60. That's because the participants were supported all the way through, with a systematic program of education, coaching, mindful self-monitoring of activity and results, and a support network in which they encouraged one another. Unlike many efforts that were similar but lacking in support, the results lasted: Ten years later, new diabetes cases had been reduced by 34 percent in the intervention group.
The second misconception is that prevention is too expensive. Clinical results cannot be translated cost-effectively into practice, this thought goes, and therefore it is not practical for employers and insurers to bear the cost of such programs.
On the contrary, innovative care providers such as the YMCA have reproduced the results of the NIH-funded studies in community settings. Forty-two-thousand prediabetic participants in YMCA locations in 42 states had lost an average of 5.5 percent of their body weight after one year. This met the 5 to 7 percent weight-loss target at which the NIH-funded research showed a marked reduction of risk for developing diabetes.
What's more, according to the U.S. Department of Health and Human Services (HHS), which evaluated the YMCA program results, diabetes prevention programs (DPPs) improve healthcare quality while reducing healthcare costs. The HHS concluded that Medicare could save $2,650 for each person enrolled in a 15-month program. That is more than enough to cover the program costs.
Several startups are working to leverage advanced information technologies for less costly and more scalable digital delivery of prevention programs. Omada, for instance, has successfully adapted the CDC-accredited program for use online. The program uses connected digital scales, activity trackers, interactive multimedia, gamification, and social media to augment patients' interaction with human coaches.
I can personally vouch for the effectiveness of the Omada program. A family history of diabetes and excess inches around the waist motivated me to enroll in 2015. In one year, I lost 18 pounds, exceeding the NIH targets for risk reduction. My investment — $520 for the Omada diabetes prevention program, plus $12 a month for its ongoing program to help sustain that weight loss — is tiny compared to the potential personal and monetary costs of diabetes.
NutritionQuest is in clinical trials with Alive-PD, a totally automated approach to prevention. Early results are promising and if they hold up, automated techniques could substitute for the human coaching needed to succeed.
Better quality amid lower costs is shredding the misconception that diabetes prevention is too expensive. HHS is revising its rules to begin covering diabetes prevention for Medicare recipients; coverage for DPPs will likely begin in 2017. The U.S. Preventive Services Task Force (USPSTF), an independent panel of medical experts with regulatory authority to set private insurance coverage standards, has mandated greatly expanding diabetes screening and prevention coverage. The USPSTF now recommends that 62 percent of the at-risk adult population be eligible for screening and, if found to be prediabetic, for prevention benefits too. Much more needs to be done, but we are on the path to widespread coverage for diabetes prevention.
Better quality amid lower costs is shredding the misconception that diabetes prevention is too expensive.
This comes not a moment too soon, because most people with prediabetes lack awareness, education on the disease, treatment options, and social support. Ninety percent of those with the condition don't know it, most physicians don't screen for it, and even fewer refer those at risk to CDC-accredited DPPs.
Tony's story is typical. When he was in his mid-30s, his habits were erratic and his weight too high. His physician told him he had prediabetes but offered no clear prescription or follow-up. Tony tried to shift his habits on his own, but with little success. He was diagnosed with diabetes in his 40s. He managed his condition with better diet, exercise, and medications for a while. But life — a demanding job, much travel, dinners out, and no time for exercise — got in the way. It all caught up with him at age 53.
Diabetes sufferers are sometimes stereotyped as relatively poor, uninsured, uneducated individuals who know little about health. Tony, by contrast, is an affluent, well-insured, technology professional who spent most of his career in healthcare, and there are many others like him.
You could argue that Tony failed himself. He is the first to admit he is paying for his undisciplined choices. But the world is full of people making similar choices, and the clinical evidence and coverage now exists to reconfigure the healthcare system to make it easier for them to change.
To this end, the CDC and the American Medical Association (AMA) are undertaking a strategic collaboration to move the medical ecosystem toward embracing prevention as urgently as possible. They are educating patients, providers, employers, and insurers about these evidence-based programs. As part of its own strategic initiative to improve population health, the AMA is seeking to dramatically increase the rate at which physicians screen patients for prediabetes and refer at-risk individuals to prevention programs. It is also working to raise public awareness. (Disclosure: I am an advisor to the AMA on this effort.)
It's a tall order. History shows that it's hard to spread new standards of care into practice settings. Still, early results are promising. These AMA-sponsored pilots find patients with prediabetes are much more likely to enroll in DPPs when directly referred by a physician. They have also found physicians and care teams receptive when presented with the clinical evidence and clear referral options.
Other forward-thinking healthcare stakeholders are also working with a sense of urgency, rather than waiting for the slow gears of the healthcare bureaucracy to move into place. Progressive employers such as Costco and Delta Air Lines are encouraging employees to get screened and are paying for prevention. A number of health plans, including four working with AHIP (the largest trade association for the health insurance industry in the U.S.) have added diabetes prevention coverage, some with no co-pay or deductible, covering millions of people throughout the U.S.
The societal and economic rationales for diabetes prevention are compelling, and the tools are within our grasp. We can stop the spread of diabetes. Here's what providers, employers, insurers, and other stakeholders can do:
• Employers and insurers should accelerate their plans to offer universal coverage for diabetes prevention.
• Healthcare providers should reengineer administrative and clinical practices to screen all at-risk patients for prediabetes and refer those with the condition to CDC-accredited DPPs.
• Healthcare innovators should design prevention programs around evidence-based findings.
• Employers, families, and friends of those at risk should encourage their colleagues and loved ones to be tested and support them as they take the steps necessary to avoid diabetes.
Working together, not only can we can manage diabetes, we can prevent it.
Recommended stories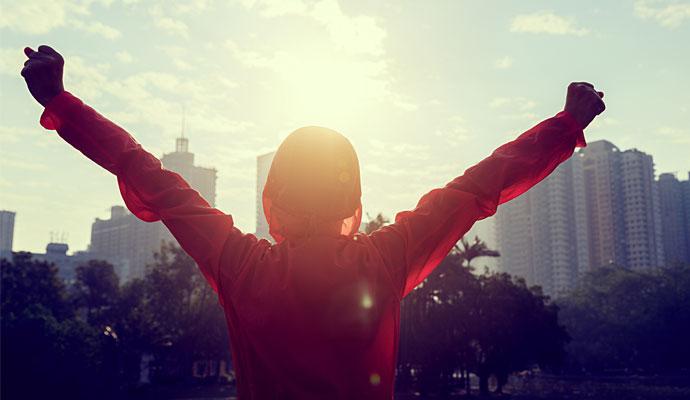 By empowering people to achieve their own goals, leaders can overcome great skepticism—and achieve great results. What worked for cookstoves in Guatemala can work for corporate cloud adoption.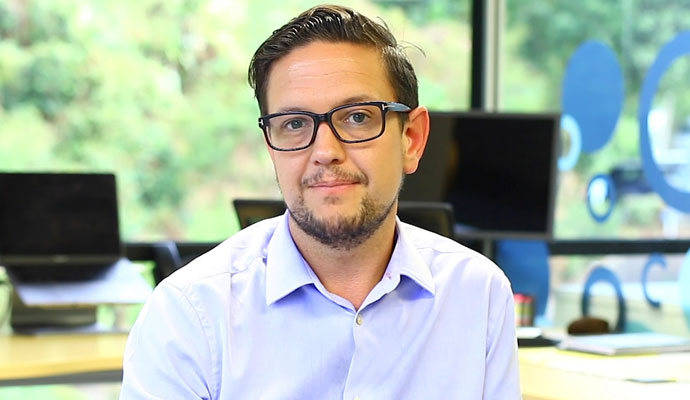 CEO Andrew Slater describes how the telehealth company has scaled up to meet unprecedented demand while staying true to its mission.