A Different Kind of C(E)O
To stay ahead of political and social upheaval, multinational firms should consider elevating external affairs to the same level as other top management spheres.
Bottom Line: Issues that crop up in the political and social arenas have become more critical and complex in recent years. To stay ahead of such upheaval, multinational firms should consider elevating external affairs to the same level as other top management spheres.
To become players on the global stage, multinational firms must grapple with numerous thorny issues that transcend the business realm. In recent years, cybercrime, environmental worries, governmental regulation, labor rights in emerging economies, and corporate sustainability have emerged as just a few of the major concerns facing companies whose fortunes are inextricably linked with the vagaries of political and social change.
From coping with the effects of natural disasters to complying with complex legislation such as the Affordable Care Act, many firms tend to tackle each new external issue in a piecemeal manner, according to a new study. Indeed, until now, most large companies have tried to deal with these so-called nonmarket issues by funneling them toward their legislative affairs offices, which work with local and national governments, or to community relations departments, which handle philanthropy, social responsibility efforts, and interactions with nonprofits.
But this approach is proving inadequate for firms that need to respond quickly to potentially game-changing circumstances beyond their direct control. In fact, the authors suggest, the modern era of big business could even call for the introduction of a new type of dedicated executive in the C-level suite—a chief external officer, as they have dubbed the position—to oversee a company's corporate responsibility efforts, liaise with external agencies and governments, and heighten competitive advantage by responding strategically to periods of sociopolitical uncertainty.
A chief external officer can heighten a company's competitive advantage.
Based on an analysis of case studies and interviews with executives at a wide range of companies, the authors found that distributing the management of external affairs across several departments typically leads to disjointed, even contradictory corporate actions. On the other hand, developing deliberate, cohesive responses to outside pressures generally involves treating them like another important aspect of doing business, with a single office dedicated to aligning a firm's nonmarket strategies to its business interests.
For example, during the mid-1990s, airlines were faced with pressure from the newly formed European Union to boost their fuel efficiency, cut down on emissions, and commit to sustainability. In addition, the authority for overseeing European airspace slowly shifted from the capitals of countries to a centralized commission in Brussels. But one airline, in particular, had anticipated the changing winds.
Lufthansa had already established a nine-person "corporate embassy" to the E.U.—the first of its kind—to monitor and comply with policymaking. The office was headed by Thomas Kropp, effectively the company's chief external officer. Its contacts with legislators and governments gave the company a leg up over its competitors, and helped the airline develop a long-term, rather than reactionary, strategy for dealing with the E.U.
"The air carrier gained first mover advantage by building a corporate strategy that closely aligned its business objectives and market positions with its political obligations and social responsibilities," the authors write. In the process, Lufthansa established itself as the go-to industry representative for E.U. politicians and committees, and survived near failure in the early 1990s to become one of the most successful airlines in the world as the E.U. evolved.
The authors also cite Tata Consultancy Services, which, they note, is present in 85 countries and seven industries, as a multinational company that took advantage of its proactive stance. From 2001 to 2013, the late Malcolm Lane oversaw the Indian firm's office of European external affairs, pushing TCS's green agenda and creating valuable ties with governmental agencies. Lane's award-winning work on the firm's antipoverty programs also dovetailed with the establishment of an adult literacy program that tapped into the company's business objectives and helped create a healthier, better educated customer base.
The authors have a four-stage plan for companies looking to implement this new structure. In the first initiation phase, the top management team should lay out the rationale and time frame for elevating and integrating the external affairs role. During the second phase, executives should identify the resources required, specify budgets, and define functions for the external affairs team. The new office should be established during the third phase, with its responsibilities and scope clearly spelled out. Finally, the external affairs team's strategy should be developed, its communication channels with other departments opened, and its purpose communicated to the rest of the company.

Whether an enhanced external affairs office takes the shape of close partnerships with governments or informal collaborations with nonprofits or individual experts, companies should develop a conscious, well-integrated way to deal with nonbusiness issues, the authors write.
Source: Why Your Company May Need a Chief External Officer: Upgrading External Affairs Can Help Align Strategy and Improve Competitive Advantage, by Jonathan P. Doh (Villanova School of Business), Thomas C. Lawton (Open University Business School), Tazeeb Rajwani (Cranfield School of Management), and Sotirios Paroutis (Warwick Business School), Organizational Dynamics, vol. 43, no. 2 (Apr.–June 2014). (For more on this topic, see the authors' recent book, Aligning for Advantage: Competitive Strategies for the Political and Social Arenas [Oxford University Press, 2014].)

Recommended stories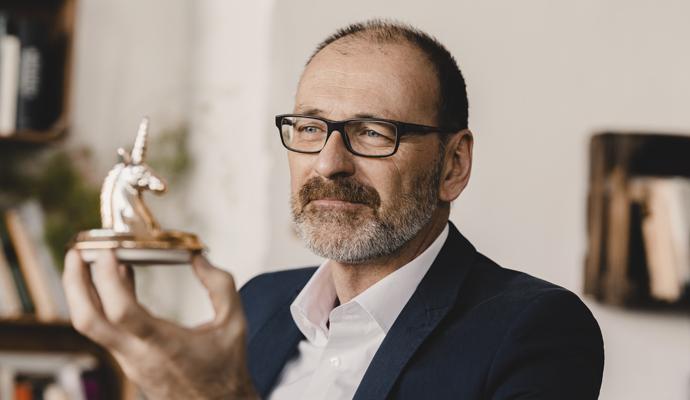 A new book makes the case for adopting the enduring principles of this '80s-era process-management system in digital-first businesses.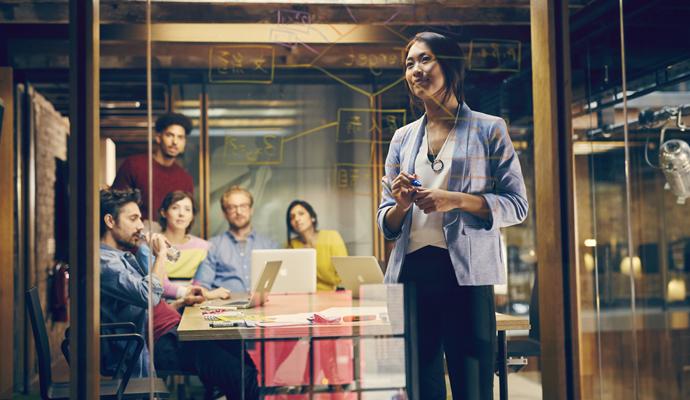 Five foundational building blocks can help innovators maximize value creation inside their organization.