Corporate Raiders and Their Minions: A History
In his new book, John Weir Close recounts the modern era of hostile takeovers.
(originally published by Booz & Company)
The badly tarnished reputation of the financial sector could use some polish, but don't bother looking for it in John Weir Close's A Giant Cow-Tipping by Savages: The Boom, Bust, and Boom Culture of M&A (Palgrave Macmillan, 2013). The book, a social history of contemporary M&A, is light on strategies and mechanics, but it's loaded with dish. And therein lies the fun.
There's no mention of serial corporate acquirers such as Cisco and Johnson & Johnson here. Close, the founder and editor of The M&A Journal, a pricey insider's newsletter, focuses exclusively on corporate raiders and their investment bankers and lawyers. Together, starting in the 1970s and accelerating through the 1980s, they transformed the face of M&A—from a gentile corporate pursuit in which an unwelcome bid was considered bad form into pitched battles of the sort described in Barbarians at the Gate: The Fall of RJR Nabisco (Harper Business, 1990).
The raiders who Close describes are colorful, to say the least. Among them, there's Robert Campeau, who sought to maintain his youth with injections of fetal lamb brain cells and whose "blitzkrieg across the department store sector of the North American economy" ended with the bankruptcy of Federated Department Stores in 1990; Carl Icahn, who supposedly said, "If you want love, buy a dog," and gutted TWA; and Robert Maxwell, who overpaid for Macmillan, contributing to the collapse of his media empire and leading to his suicide by sea.
The "troops of vervet monkeys" who served the corporate raiders and, in some cases, became as rich and infamous as their masters—including junk bond king Michael Milken, investment banker Bruce Wasserstein, and lawyers Joe Flom and "poison pill" inventor Marty Lipton—are just as vividly portrayed. So is the cocaine- and stripper-fueled mid-1980s zeitgeist at the brokerage firms, like Merrill Lynch, that flogged the overpriced stocks and bonds, profited from inside information, and laid off the raiders' bets on the public.
All of this would be little more than salacious reading if the "takeover gang" hadn't permanently altered the corporate world. Thanks to these characters, companies can't coast any more. Close likens the raiders' effect to the West Indian slave revolts in the 1800s, saying: "The new M&A transformed public corporations, the establishment's repositories of power and wealth, into very public, very visible, very vulnerable sugar plantations open to all with the will, the intelligence, and sometimes the personality disorders needed to gain entry." The corporate raiders, explains Close, are also the ancestors of today's shareholder activists. They don't buy underperforming companies, they buy into them and force their managers to up their game.
Thus, A Giant Cow-Tipping by Savages, a title drawn from Ted Turner's supposed description of the Time Warner–AOL merger that cost him US$10 million per day for two years as the value of his restricted stock sank, is as much an inquiry into the roots of today's business environment as it is a sharp-penned history of raiders and their minions.
Recommended stories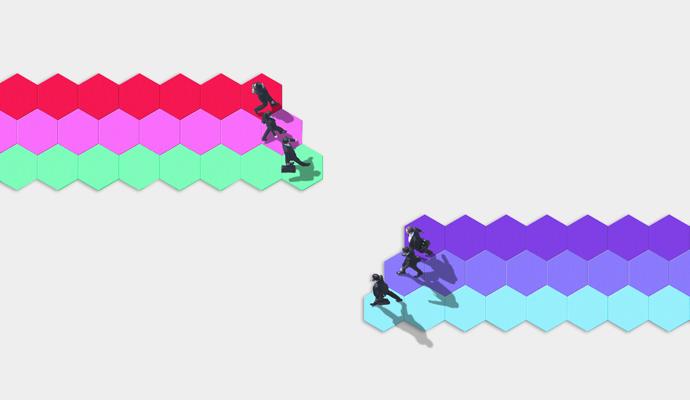 A big culture–strategy disconnect can be catastrophic. Only a formal assessment based on objective data can tell you if your organization is ready to transform.