Four Crisis Triggers Multinational Companies Can Avoid
For multinational companies operating in Russia and China, the key to success is finding ways to avoid PR crises, rather than managing them after they happen.
(originally published by Booz & Company)
Bottom Line: Doing business in China and Russia can be tricky, especially when it comes to public relations. A new study reveals the common causes of headline-generating crises that can affect multinationals in China and Russia and ways to avoid the PR hassles.
Few countries in the world better represent the mix of opportunities and risks inherent in the global marketplace than China and Russia. Consumers in both countries are gaining spending power and starting to buy U.S. products on a wide scale. But increased globalization has also resulted in heightened scrutiny of multinational companies by these countries, and an expectation that they'll bring with them socially responsible corporate practices, even in economies that have long been beset by corruption and lax regulation.
In recent years, the Chinese and Russian media have eagerly investigated and criticized foreign multinational companies for doing business in questionable ways. Whether the infractions were merely alleged or proved genuine, they resulted in negative headlines around the world for companies such as Apple, McDonald's, and Coca-Cola.
According to a new study, however, managers at multinationals can head off PR nightmares in China and Russia by focusing on four main sources of potential crises that can damage a company's bottom line or reputation—often through no fault of its own. The author identified all companies on the 2010 Fortune 500 list that were operating in China and Russia, and analyzed public crises in which the firms were involved between 2000 and 2011.
The first challenge, he found, is to avoid the conflict between global and local standards. National and regional stakeholders in China and Russia are increasingly pushing multinationals to act in ways friendly toward the local environment and society. For example, consumers have complained that some companies don't recall problematic food products in China that are recalled in the United States. And in 2007, Ford factory workers in St. Petersburg went on strike—despite earning some of the highest wages in the Russian region—to ask for pay in line with European standards.
Advertising campaigns can also run afoul of local traditions or values. In 2004, China banned a Nike TV commercial featuring LeBron James, in which the NBA superstar defeats stone lions, a Kung Fu master, flying spirits, and a dragon—all important cultural symbols in China. Although Nike was merely seeking to depict a harrowing scenario, the Chinese audience and authorities were insulted, and the attempt to penetrate a lucrative market backfired.
The second problem area involves the low level of trust that consumers in Russia and China have in certain products. Even unfounded accusations are often blown out of proportion if companies don't move quickly to set the record straight. Indeed, issues surrounding consumer rights (including the presence of hazardous substances, labeling errors, and flawed products) contributed to 69 percent of all business crises in China during the period studied. But in 44 percent of the hazardous substance cases, the products were ultimately found to fall within a safe range, and 37 percent of accusations resulted in no official punishment for the firms involved.
Third, according to the study author, managers should be wary of official corruption, legal loopholes, and inconsistent regulations. On the one hand, these voids in institutional enforcement enable, and even encourage, borderline conduct by multinationals. On the other hand, they also spell trouble for companies that take advantage of them. For example, 7 percent of public crises involving multinationals in China and 10 percent in Russia were tied to bribes of government officials, the author found, despite the fact that kickbacks have long been viewed as an efficient, sometimes necessary, way to get contracts and facilitate operations in both countries. Companies should also quickly respond to any changes in customs laws, disagreements between regional and local governments, fluctuating safety standards, and ungrounded accusations from officials.
Finally, some unethical or illegal business practices have become so ingrained in China and Russia that multinationals may come to view them as being officially endorsed or part of the cultural norm. For example, multinationals sometimes cite the guanxi tradition in China—which places a huge emphasis on building social networks and influence—as the reason for bribing their Chinese associates. Similarly, a large proportion of U.S. managers working in Russia during the 1990s fell into the common practice of wage arrears—paying wages late, if at all. This normalized misconduct occurs even more commonly at multinationals' subsidiaries, suppliers, partners, or other related agencies, meaning managers must keep a vigilant eye on the whole supply chain.
On the bright side, both countries have reacted to prominent crises involving multinationals by slowly improving their regulatory systems. The author found that about 29 percent of crises in China and 7 percent in Russia during the period of study led to revisions of laws, or new guidelines. As a result, the author urges multinationals to shift their focus away from doing postcrisis damage control and toward becoming proactive in changing the sociopolitical landscape of China and Russia to avoid the crises altogether.
Russia and China have reacted to crises with multinationals by improving their regulatory systems.
Take Microsoft, for example: The company took the initiative to combat piracy in China. In response, China asked Microsoft to help the country improve its domestic software and IT sectors. Microsoft's subsequent research and education initiatives encouraged China to tackle piracy as a way to protect its economy. "Successful cases of [multinational] localization like this have shown the importance of achieving growth by being part of institutional change," the author concludes.
Source: "Beyond Cops and Robbers: The Contextual Challenge Driving the Multinational Corporation Public Crisis in China and Russia," Meng Zhao (Moscow School of Management Skolkovo), Business Horizons, July‒Aug. 2013, vol. 56, no. 4
Recommended stories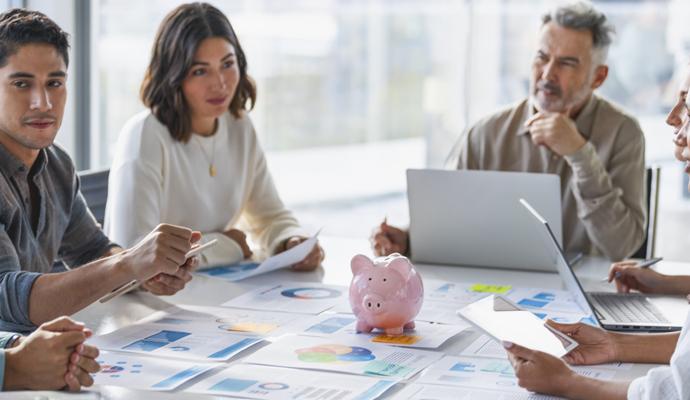 An early '90s comedy–drama, set in the heyday of corporate raiders, offers a nuanced view of stakeholder capitalism.