Lessons from a Wildfire
The Fort McMurray blazes test the limits of fundamental ideas in organizational crisis management.
No one has ever seen a fire this intense in the western oil field regions of Canada. Since the beginning of May, out-of-control flames have plowed through Fort McMurray, Alberta, decimating homes and businesses. More than 90,000 people had to be evacuated. Three weeks later, regional wildfires — brought on by a witches' brew of record-setting heat, a dry winter, and high winds — are still raging.
Photos of mountainous flames sent to me by people involved in the response have been both awe-inspiring and bone-rattling. In one photo, the sky is so orange that it appears the sun is exploding. There have been two deaths, and the economic damage is staggering. Some economists project that the final tally could be more than US$7 billion, a level of destruction matching that of Hurricane Katrina. The energy industry central to the area's economy has come to a halt, which could trim Canada's GDP by as much as 0.5 percent.
As usual, the firefighters are uncannily brave and tireless. One command chief said: "[The fire] was nonstop and we didn't want to stop. There was no way we would have been able to sleep anyways as long as houses are lighting up on fire." But these responders are only able to maintain a consistently high level of performance in ambiguous, asymmetric, fast-changing, and sometimes life-threatening situations because they have mastered many of the most critical lessons of crisis management. It's worthwhile for leaders of any team — even in less physically dangerous but equally confounding business environments — to examine and absorb these lessons during low-stress periods because they are impossible to learn once an emergency is at hand. Here are a few:
• Draft a disciplined crisis plan with well-defined roles. Since wildfires can be large, long-duration events, response effectiveness depends on the ability to integrate unfamiliar people from many jurisdictions and to have smooth handoffs from one shift to another. Moreover, once a battle rhythm is established, it must be maintained. With this in mind, nearly 50 years ago firefighters from California and Arizona developed an emergency management structure and vocabulary that has evolved into the Incident Command System (ICS), the generally accepted standard among emergency response agencies in North America and other parts of the world. ICS is increasingly common in private-sector firms as well. This framework calls for specified roles, responsibilities, and accountability from the incident commander down to the front lines and among the groups and organizations involved.
ICS is a powerful approach in part because it harmonizes with our need for certainty. Neuroscience researcher (and s+b contributor) David Rock described it this way: "Not knowing what will happen next can be profoundly debilitating because it requires extra neural energy. This diminishes memory, undermines performance, and disengages people from the present." Although certainty of outcome can never be guaranteed, a familiar structure and established processes foster a positive, productive working environment — even when external events are chaotic — because you know what is expected of you and what you can expect of others.
In a business, crises can run the gamut from a defective part or a missing shipment in the supply chain to a disaster like the Rana Plaza garment factory collapse that killed more than 1,100 people. In incidents like these, you could find yourself pressed to work with contractors, subcontractors, government agencies, nongovernmental organizations, and even your competitors. A predesigned ICS can help you avoid wasting precious time in the first hours of response fighting over who reports to whom and what roles each team and individual should play.
Significantly, a well-implemented ICS will have a road map for how leaders should step on and off the stage as well as in and out of the emergency operations center, and to delegate effectively. Rotations, even among senior managers, are essential for preserving peak decision-making capacity, communications clarity, and agility among individuals and teams. We've all seen leaders of a company in crisis make a poorly phrased statement about the unfolding events, when they are surely exhausted, which comes across as insensitive and makes matters worse.
• Be alert for the unexpected. Michelle Barton of Boston University's Questrom School of Business and her fellow researchers call this skill "anomalizing": Effective leadership performance requires managers to "be vigilant to anomalies (pdf) and then treat them as critical indicators of potential, emergent problems rather than normal. Such anomalies are critical signals that the system is breaking down."
Failing to recognize and react to contextual changes quickly enough in a fast-moving situation can be deadly. In 2013, 19 members of the firefighting team Granite Mountain Hotshots were killed when overtaken by intense flames in the Yarnell Hill Fire in Yarnell, Ariz. In a settlement of a lawsuit between the families of the firefighters who perished and the Arizona State Forestry Division, commanders were cited for failing "to reevaluate, reprioritize, and update fire suppression strategies and plans after fire behavior and weather conditions dramatically changed," according to the New York Times.
Crisis management techniques that firefighters use can be adapted to any organization.
Too often, I have seen leaders try to make crises fit tactical plans rather than adapting to the reality of the situation. In doing so, they discount information that doesn't fit their narrative. Barton and her colleagues highlight two techniques that firefighters use that can be adapted to any organization: physically shifting position in order to change perspective, and seeking input from people with "different expertise or levels of experience." Each of these can prompt you to challenge your assumptions and uncover details that improve your situational awareness. Get out of headquarters and into the field. Talk to experienced middle managers as well as novice workers. Reward those who spot incongruities.
• Be an active sense-maker. Throughout any crisis, information is incomplete, evolving, and at times contradictory. Effective crisis leaders are adept at rapidly assessing the torrent of information that is swirling around them and discerning meaningful patterns. They engage in what Barton and her colleagues call active sense-making. Under this notion, as events shift, managers help other crisis responders as well as investors, employees, and policymakers understand precisely what is going on and how the tactics to address the moving challenges are evolving. In other words, they make sense out of confusion to stay one step ahead of unfolding events. By contextualizing decisions and actions, a self-reinforcing feedback loop is created that engages broader constituencies to solve the puzzle the organization confronts.
Executives consistently face uncertainty and turbulence. It can't be avoided. Although traditional management techniques are designed to increase predictability and stability, it is increasingly important to achieve peak performance in the midst of volatile circumstances. When things get hot for you and your organization, don't ignore the insights offered by firefighters' work.
Recommended stories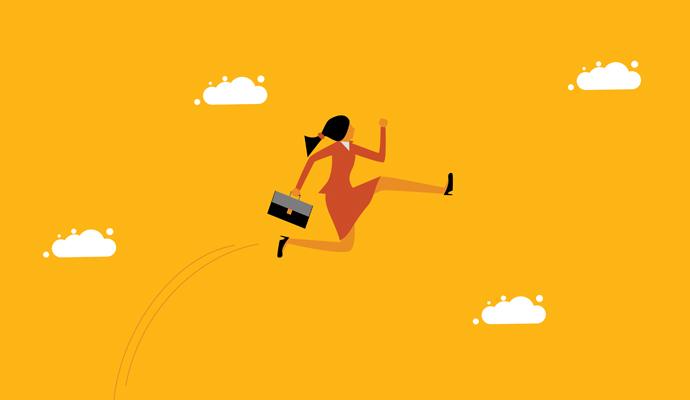 In his new book, Adam Bryant shares tactics that up-and-coming leaders can use to prove they are ready for the next challenge.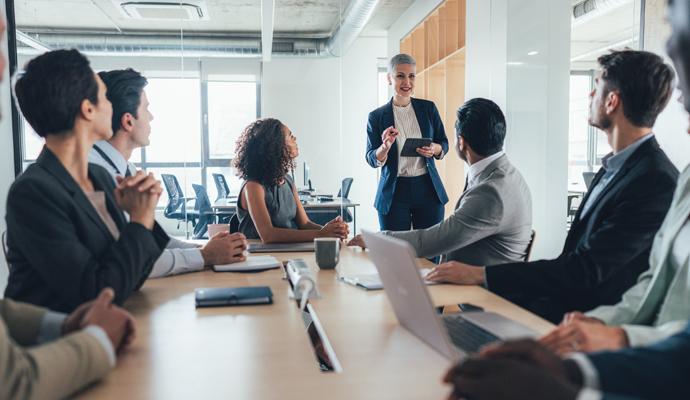 A former executive's 1960 novel, The Lincoln Lords, shines a light on the essential qualities of leadership.