What I Learned about Leadership in the Bush
My safari guides provided invaluable insights regarding teams, collaboration, and mission narrative.
Leadership insights come at the oddest times. I recently spent three days in South Africa's Little Karoo on safari. Although the animal reserve I visited, Sanbona, is smaller than many on the continent, it is still roughly two-thirds the size of New York City. The landscape was rugged and vast — rocky and dry, more like the American Southwest than a verdant savannah. Once we bounced away from the lodge in our open-air 4x4 vehicle, the trappings of civilization were gone. We were alone in wide-open spaces, a small group of five to seven people. Connectivity was nonexistent. There were moments of complete silence. Our only supplies were what we carried with us.
On five drives over three days, I came to appreciate the extraordinary skills of our guides. They didn't follow a set route as if in a zoo, and because we had no destination in mind, they couldn't simply drive us where we wanted to go. Nor did they dictate the experience — each of us had definite and often distinct preferences.
Instead, they had to be leaders with vision, thoughtful agility, and the ability to direct, teach, and motivate a random group — to turn a disparate cluster into a team with shared goals and motivations. Like all effective managers, they had learned that they would succeed only if they engaged us as active participants. And they subtly managed our expectations, readjusting as they read the environment and the tenor, energy level, and reactions of our group throughout the day.
I found myself absolutely transfixed by the talents of these guides. And I came away with three leadership practices that are useful in almost any organizational context:
• Craft a compelling quest-based story. The quest is one of literature's foundational narrative structures — we are instinctively drawn to tales that involve a journey toward an elusive but compelling goal. Think Homer's Odyssey or Melville's Moby-Dick. At their core, quests involve setbacks and require perseverance on the road to reward. To that end, our safari guides treated our adventure as a quest.
There was no guarantee that we would see lions or elephants, but as we chased that goal, the guides showed us lion tracks in the dry riverbed, demonstrated that elephants tend to feed while walking into the wind, and explained how animals camouflage themselves. And they stressed that full concentration — eyes and ears, as they put it — was essential if we were to spot an animal in the wild. The journey itself was motivating and rewarding. When we finally did encounter two elusive cheetahs, it was a triumph.
Too few executives understand the potential power of framing strategy as a series of quests. Instead, managers often set targets for revenue and profit devoid of a larger purpose, which focuses short-term attention at the expense of long-term commitment. But here's another, more potent way to mount a strategy: Suppose you sell granola and other cereals. Your stated mission could be to help customers in their quest for wellness and a superior quality of life (which is how Nestlé describes its goals). Obviously, if you succeed, you will sell a lot of products and generate substantial earnings. Bringing financials and aspiration together under a single phrase, then, could create a quest such as: "Help children get to school well-nourished and ready to learn. Every 10,000 cases of granola sold gets us 5,000 children closer."
• Know when to command and when to seek consensus. Our guides faced an interesting hierarchical challenge: They were there to give guests an enjoyable experience, yet they were also responsible for their safety in dangerous territory. As hosts, the guides had to be sensitive to our sometimes divergent objectives — for example, some in our group were willing to walk a half a mile of open ground to see cheetahs, but others preferred to stay in the vehicle; some of us had no timetable, whereas others had booked spa appointments for shortly after our scheduled return to the lodge. As for safety, should peril arise, the guides would need instant compliance. Rules had to be followed without question to avoid a deadly incident with a wild animal.
Too few executives understand the potential power of framing strategy as a series of quests.
On much less physically threatening terrain, the same nimbleness in moving seamlessly from consensus to compliance confronts leaders in contemporary companies. Knowledge workers, who now predominate and undergird innovation in many organizations, expect to have input on goals and processes. They anticipate that their expertise and creativity will be respected and even in part drive the strategic thrust of their companies. They often have special preferences about when and where they work as well as the technologies they are expected to use. Moreover, younger workers are less compliant than their forebears, as they don't expect to stay with one company forever (or even for very long, in some cases).
Yet high-performance organizations have high levels of accountability regarding certain rules that must not be broken. For example, the head of an investment bank told me that an unbreakable policy in his organization was that no one would get fired for making an honest mistake — but he or she would be out quickly if there was an attempt to cover it up. This encourages prudent risk taking while making sure that problems are rapidly surfaced for a relatively easy fix. Like the guides, executives must clearly articulate and enforce the lines that may not be crossed while also creating an engaging space between the lines for creativity and exploration.
• Optimize the balance between internal competition and cooperation. Many executives face the conundrum of whether to pit individuals or teams against each other or encourage collaboration in order to meet a challenge. This isn't an either–or issue but rather a question of balance: At any moment, will competition or teamwork stimulate the best results?
Our guides faced this problem and handled it splendidly. No more than six vehicles, each with a single guide and a group of guests, headed out on safari every morning and afternoon. On the one hand, the guides were selfishly motivated to track down one of the "big five" species (lion, leopard, elephant, rhino, and Cape buffalo) that the guests had come to see. They knew that if they delivered an up-close sighting, their tips would increase substantially.
On the other hand, hoarding information, while tempting, could have long-term negative consequences: The sustainability of the guides' livelihood as a team depended on satisfying the majority of guests, many of whom would come back in the future or recommend the safari to others. Thus the guides' possible lack of altruism was tempered by their shared motivation.
Moreover, simple rules helped promote both initiative and collaboration. For example, no more than two vehicles were allowed at a single site at one time, and they could not stay for more than ten minutes if other groups wanted to come to that spot. This encouraged individual effort and also spread the benefits among as many of the guests as possible. A successful program at General Electric offered a similar approach: It gave a small stipend to an employee who developed a new best practice within his or her division. However, payment was held back until multiple business units adopted the practice. In other words, only initiatives that fostered collaboration (and value creation) were rewarded.
My trip to the Karoo was unforgettable. I saw a dozen elephants moving almost silently through thorny acacia trees. A male white lion walked astoundingly close to our parked vehicle (fortunately, the guide knew from the lion's sounds that it was seeking female companionship, not a meal). The leadership lessons from our remarkable guides were a distinct bonus. But beyond the individual practices I saw, I also came away with one additional observation: It pays to keep your eyes and ears open. You never know when something worth learning will be staring you in the face.
Recommended stories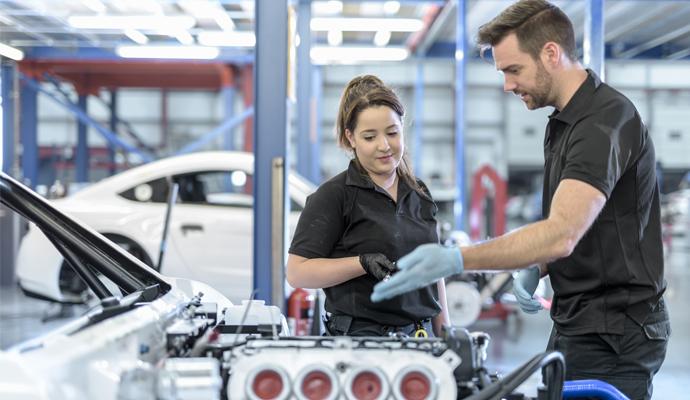 When the paint shop leadership team for carmaker Audi initiated a change process, they decided to trust the power of questions.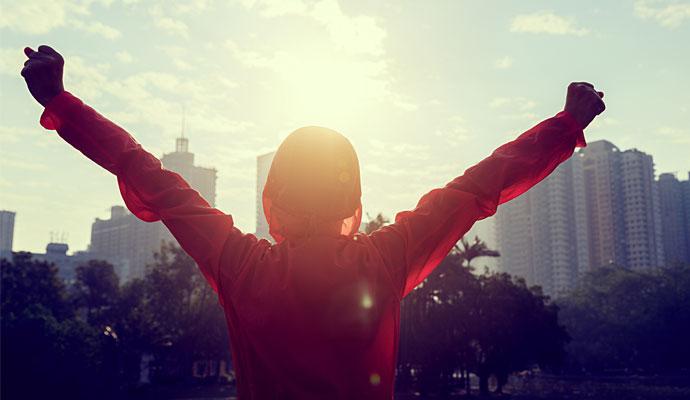 By empowering people to achieve their own goals, leaders can overcome great skepticism—and achieve great results. What worked for cookstoves in Guatemala can work for corporate cloud adoption.