Strengthening Your Cultural Fortress
Building a strong company culture is about more than the perks you offer employees.
I've often wondered what goes into creating a company that people are happy to work for — a company that lands, for example, at the top of a Forbes list of best places to work. To gain some insight, I scheduled an interview with Paul Giobbi, the co-founder and CEO of Zumasys, a company that provides cloud-based infrastructure services. Giobbi's company has appeared on Inc. magazine's list of America's fastest-growing companies six times, and has recently been named one of the best places to work by the Orange County Register, the Orange County Business Journal, and Computerworld. Impressive recognition, especially considering that the company had been struggling with an average of 16 percent employee turnover per year only five years ago.
When I arrived at Zumasys's building for my interview with Giobbi, I found a could-be-anywhere light-industrial business center with a nice, but generic, technology company lobby (clean and quiet, with a stocked kitchen and employee lounge visible for all to see). I wandered around the lobby trying to discover clues as to why this company is one of the best places to work in Southern California. I was briefly interrupted by a lobby-lingering employee offering me the opportunity drink tea from a straw that strains the tea leaves. Nice, I thought, but is this what makes magazines and newspapers heap accolades on this place?
A few minutes later, I was personally greeted by Giobbi. On the way to his office, he proudly showed off the Avocado Award (imagine half of a fake avocado mounted on a wood block) hanging in the hall — apparently, he had won first place at the company's guacamole-making contest. At that point, I started to get it: the corporate culture seemed to be quirky, humble, funny, and friendly. And as I settled in for the interview, it became clear that something special was going on at Zumasys.
Given the commodity nature of IT infrastructure, Giobbi told me, "The only way to win is with inspired and motivated employees delivering superior customer service." With superior business results in mind, he has spearheaded a quest over the past five years to "create a culture to serve as a fortress around the company by making it such a great place to work that nobody would want to leave." With voluntary turnover now less than 2 percent per year, it's clear that the Zumasys culture quest has been a success.
"The only way to win is with inspired and motivated employees delivering superior service."
For the first two years of its turnaround, Zumasys executives focused on hiring people who were self-aware and passionate, and trusted them with free reign to work as they saw fit by setting clear expectations. The company then strengthened its culture by amping up its benefits package and introducing an open-book policy on its financials. At Zumasys, in addition to the typical corporate benefits, every employee gets three to four weeks of vacation, complementary access to the company's two-bedroom Vegas loft, and the opportunity to qualify for a tenure-based international travel program that, each year, gives four to six employees a week off with pay and a $4,000 stipend to travel to the destination of their choice. The open-book financials are used as the foundation for a measurement-based reward program, with all employees eligible to participate, capped off annually with a trip for award winners.
It was a good start. These changes engendered additional goodwill by underscoring the company's commitment to employees, but they didn't have much impact on lowering turnover. Something was still missing. Committed to exploring and experimenting, Giobbi attended a conference where Bert Jacobs, founder of Life Is Good, encouraged attendees to use their companies as a platform for social change. Reflecting on Jacobs's message, Giobbi realized that what was missing from his company was meaning. People want more than fun, perks, or the bottom line — everyone strives to live, and work, for a greater purpose. Upon returning home, Giobbi pledged to donate 1 percent of the company's annual revenue to nonprofit organizations nominated and selected by his employees. He called the program "Happyness Is a Choice."
He believes that this single decision "has been more impactful than all of our other decisions combined." But the change didn't happen overnight. For the first couple of years after the program was established, it was hard to get employees' attention, and a good chunk of the money remained unallocated. ("Faceless non-profits don't feel good," Giobbi said.) He found that the key to gaining traction was to involve employees personally. To do so, Zumasys implemented two changes. First, it partnered with the nonprofit accelerator OneOC to serve up carefully selected, company-wide volunteer opportunities for its employees. Second, and much more powerful, was the company's decision to allocate 10 percent of that 1 percent of revenue to "people in need in our network," including relatives, friends, neighbors, and coworkers who were facing hard times.
Giobbi recalled a story involving Robert, a Zumasys sales rep, and Eric, an employee of one of the company's customers. Robert learned that Eric, who has a spouse with multiple sclerosis, needed additional sponsorship for his participation in an upcoming Walk MS event. Robert arranged for Zumasys to donate, added some money of his own, and jumped on a plane to join Eric on the walk. Eric's follow-up email to Robert illustrates the power of program:
"My wife was overwhelmed with emotions when she found out that you traveled all the way from Vegas to join our walk. She had asked if you had a family member or someone you knew personally that was suffering with MS. I simply told her that you do now. I want to personally thank you for taking the time to be with us and acknowledging our cause. The actions you take every day and the generosity you show to your community are a shining example of what we all strive to be as human beings. We are all blessed to have what we have but to share that with people you don't even know firsthand is truly a miracle at work."
According to Giobbi, "This is a textbook example of what we want to accomplish. Most people can't get beyond thinking about themselves to do something for somebody else, but after this and many other similar stories, our employees are aggressively submitting donation requests and fervently committed to the volunteer events."
And it's not just employees. Increasingly, Zumasys's customers are getting involved with Happyness Is a Choice; every chance he gets, Giobbi invites them to provide their input, telling them, "It's your 1 percent. Let us know how you want us to direct it." To encourage broader employee — and customer — participation, Zumasys is increasing the "in-network" allocation from 10 to 20 percent of the 1 percent of revenue in the coming year.
Over time, Giobbi plans to continue experimenting with programs that strengthen his cultural fortress. One idea, in support of Zumasys's 15th anniversary, involves an RV filled with employees and customers that will travel around the country and host volunteer events. He is convinced that celebrating and serving together will create meaningful connections and lifelong relationships.
Of course, the success of Zumasys's programs is dependent on the leadership behind them. Ann Rhoades, a company-culture expert and author of the book Built on Values: Creating an Enviable Culture That Outperforms the Competition says, "If there is a secret shared by companies that create customer-centric cultures, it is that their leaders profoundly understand that people really are their biggest assets — and they act on that idea every day. Organizations that truly value people often don't use it as an advertising slogan. They just do it."
For Giobbi, the payoff from culture goes beyond the bottom line. Even if conscious capitalism wasn't good for business (though expert research shows that clearly it is), he believes that each of us should have at least one amazing work experience with a company, and he is committed to "giving Zumasys employees the ride of their lives."
Recommended stories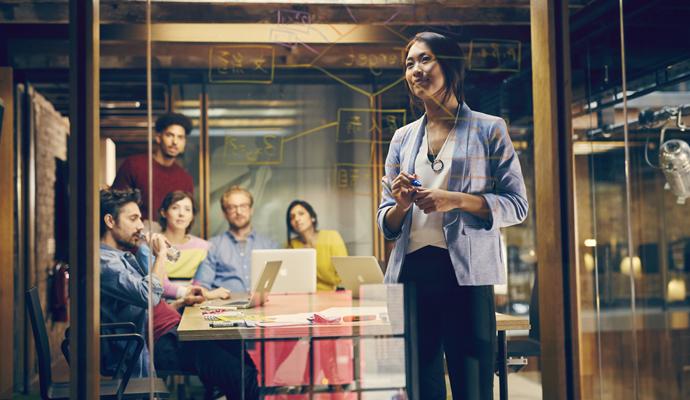 Five foundational building blocks can help innovators maximize value creation inside their organization.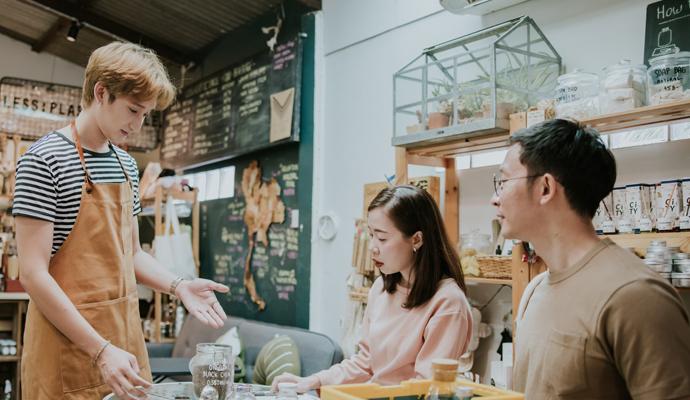 You can't transform your customer experience unless you align the organizational culture—especially the day-to-day behaviors of employees—to reach a clear outcome.