When Consumers Are More Than Customers
Companies can turn consumers into active online volunteers who offer consistently valuable input on existing and yet-to-be-designed products.
Bottom Line: Companies can turn consumers into active online volunteers who offer consistently valuable input on existing and yet-to-be-designed products.
With the rise of Internet forums and social media, people can make their opinions known to their favorite brands in any number of ways. And increasingly, companies are encouraging greater consumer involvement. In recent years, several major firms — including IKEA, Starbucks, and Lego — have launched extensive campaigns inviting consumers to provide feedback on existing offerings as well as on projects still on the drawing board.
The results have been mixed. Convincing consumers to provide unpaid opinions can be a difficult undertaking. And all too often, the most enthusiastic customers are also the most critical, and view any corporate misstep or tweak to the brand's traditional image as a personal affront; as a result, their opinions may not be representative of the larger customer base.
To assess the characteristics of a successful co-creation effort — so named because it involves customers and companies joining in conversation about product marketing, improvements, and development — a new study analyzes the concept of brand volunteers, defined as enthusiastic customers willing to sacrifice significant amounts of their free time to weigh in with valuable and useful product or service recommendations. The key to generating constructive criticism from brand volunteers while not making them feel resentful about their unpaid efforts, the authors write, is to strike "a particular form of compromise." These engaged consumers needn't be thought of as conventional employees, and don't anticipate monetary compensation for their input. However, they do expect to have their egos stroked and to believe that they are in a special position as an essential component of the brand's family.
To explore co-creation efforts, the authors closely examined the online collaboration between carmaker Alfa Romeo (owned by Fiat since the mid-1980s) and its most dedicated customers, who are called Alfisti. They analyzed 835 conversation threads and more than 14,000 comments from users on the Alfisti.com site posted over the course of a year. The authors also collected data from unofficial Alfa Romeo forums to gauge how the broader customer base reacted to the Alifisti.com project, which the firm designed to act as "a virtual space in which Alfisti could transmit their passion to other potential consumers." And the researchers were granted a unique window into the development and implementation of the initiative when they gained permission to sit in on 11 quarterly meetings led by the three marketing managers heading the project.
The Alfisti co-creation site was the result of careful planning. In June 2009, a year before Alfa Romeo's centenary, the automaker launched Alfisti.com with a recruitment drive that offered membership to the first 6,000 global fans responding to 100,000 emailed invitations. In addition, 700 individuals from Alfa Romeo's biggest owners' clubs were asked to join the project. In a speech at a test track introducing the campaign, also posted on Alfisti.com, the company's director appealed to the pride of hardcore owners by harking back to the racing champions and engineers who had made the Alfa Romeo brand distinct and prestigious. He said that the company would publicly acknowledge Alfisti efforts as part of the brand's historic 100-year celebration.
Recognition came mostly in the form of general comments from Alfa Romeo management, such as "Thanks to [an Alfista] and to you all for participating in the discussions so much and with such enthusiasm!!!" That clearly wasn't enough acknowledgment for many of the participants, who repeatedly complained about the lack of respect for their work, including the minimal responses from Alfa Romeo managers. As one Alfista wrote: "Will our ideas, discussions reach the Alfa people? It would be really great if we could have some feedback from the so-called other side because otherwise it could become a bit frustrating for some users in the future and it would be more difficult to keep the spirit of this community alive."
The paper's authors concluded that in drawing up a list of formal tasks for Alfisti.com, including ongoing discussions and incremental goals, Alfa Romeo may have asked too much of its fans, treating them as working consumers rather than volunteers. That may explain why only 10 percent of the people who registered for the site contributed to ideas deemed valuable by managers. In addition, since a thread that ran through some of the comments on the site showed that the Alfisti couldn't quite shake their distrust of parent company Fiat — which they blamed for diluting their beloved brand by removing key features from the car's design — marketing managers probably made a mistake in failing to separate the Alfa Romeo brand and its appeal to core fans from Fiat's brand, the authors suggest.
Still, during the site's first year, users of Alfisti.com contributed roughly 70 actionable ideas, including the creation of a virtual garage for each member, the development of an interactive map listing Alfa Romeo sellers, and the establishment of dedicated forum accounts for dealers.
By and large, the active participants were able to view the program as a volunteer effort.
Take the user known as MacGeek, for example. While he was irritated at not being properly acknowledged by managers for his knowledge about the history of the Alfa Romeo windshield wiper, he was intrigued enough by the sense of community fostered on Alfisti.com to take an active role on the site. In turn, he gained appreciation from fellow message board members, which was clearly the deciding factor in why he continued to post ideas for the company to consider.
It's a delicate balance, but for an online community formed around a brand to provide real value, companies must chiefly make their engaged customers feel wanted. The most value will be gained by letting them (and the rest of the Internet) know that they are indispensable.
Source: "Brand Volunteering: Value Co-Creation with Unpaid Consumers," by Bernard Cova (Kedge Business School), Stefano Pace (Kedge Business School), and Per Skålén (Karlstad University), Marketing Theory, Dec. 2015, vol. 15, no. 4
Recommended stories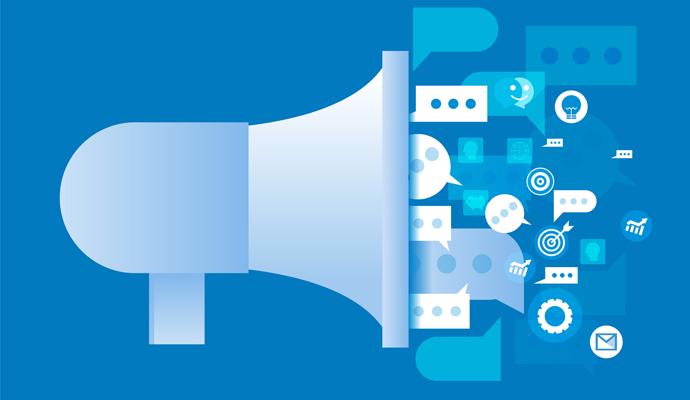 Some striking data in the latest edition of PwC's Global Entertainment & Media Outlook explodes the notion that the advertising business is in decline.