Closing the Gap between What Consumers Want and What They Get
People want more human touch in their shopping experiences, but in this increasingly digital, automated world, how can brands deliver?
Have you ever called an automated customer service line only to find yourself frustrated and loudly pleading into the phone, "Let me talk to a person!" If so, you're not alone. According to PwC's Consumer Intelligence series, "Experience is everything," 71 percent of Americans would rather interact with a human than with a chatbot or some other automated process. But as companies advance their use of technology and customer experience becomes more and more digitized, this might seem like an elusive dream. In fact, according to the same report, 64 percent of U.S. consumers and 59 percent of all consumers feel companies have lost touch with the human element of their interface with customers.
There are many things brands can do, though, to connect with people in a meaningful way. To get insight, strategy+business talked with David Shing, "digital prophet" at Oath (formerly AOL), and Margaret Molloy, global chief marketing officer of brand strategy firm Siegel+Gale.
S+B: Can you speak to the need customers have cited to have a human touch in their experiences with brands?
MOLLOY: I became aware of the importance of customer experience back in the early 1990s, when I worked for the Irish government promoting Ireland as a location for foreign investment. Pan-European call centers were a big part of that proposition. In that context, the most important factor for customer service was having agents at the end of the phone who spoke the caller's language fluently. Understanding your customers and responding to them in a relevant way continues to be the most important quality of any experience, no matter how technology evolves.
SHING: The notion of human touch in customer experience came to me when I learned about the powerful story behind the Chanel 2.55 handbag, which debuted in 1955. It was the first bag to have an over-the-shoulder chain so women could have a free hand to smoke. It had hidden pockets on the inside to hide love letters. It also had a lipstick pocket. And the bag's cross-hatching matched the outfit of the guys who had taught Coco Chanel how to ride horses. Knowing this story changed the way I thought about brands. For instance, I think there's a visceral experience in actually touching anything by Chanel, just because the brand carries that quality of design and personality. There's also the emotional experience of the bag becoming an heirloom.
S+B: In an increasingly digital age, how can companies increase a sense of humanity in their customer experience?
SHING: Now is a good time for companies to understand how digital platforms operate, in a way that allows them to engage and make their brand more human even while using technology.
"Now is a good time for companies to understand how…to engage and make their brand more human even while using technology."
Louis Vuitton is an example. Their heritage is travel, and the company has an amazing travel app, Amble, that allows you to download walking tours for cities you're probably not that familiar with, guided by well-known people who are potentially ambassadors of the brand. For New York City, the guide is Sofia Coppola; in London, it's Rachel Weisz. The app gives you a really remarkable walking tour. It's an example of a brand adapting each touch point of the user experience in tandem with the emotion of the brand at the right time at the right place.
MOLLOY: Another way companies can be more human is by invoking the power of simplicity. Brands must respect the fact that customers have limited time and attention, and they must build simple, clear experiences that resonate. Consider so-called disruptive brands: Warby Parker, Jet.com, Ally Bank. They were born from a place of simplicity. They draw customers away from more established competitors by identifying friction in the typical customer experience process and eliminating pain points. Simplicity reinforces decisiveness on the part of the customer.  It gives them a sense of relief. It offers clarity instead of confusion. It mitigates post-purchase dissonance.
S+B: What do companies need to do differently to simplify in this way?
MOLLOY: They need to open the aperture on their marketing activity and not let it be the sole province of people with marketing in their titles. That's number one.
It often comes down to the organizational structure within companies. Legacy structures don't map to the actual customer journey. Many departments are well-intentioned, but they're out of sync with what marketing is promising and what the brand is espousing to customers. There's an opportunity for a renewed focus on understanding the customer journey and ensuring it maps to the internal organization and how employees are rewarded for delivering on the brand promise.
SHING: Many organizations are led by people who don't understand how to unearth or develop good ideas. You thus have a lot of people in the middle of an organization trying to get suggestions for change to the powers that be, who don't always listen. This can be frustrating, so the people in the middle tend to leave and take all the good ideas with them.
MOLLOY: I also believe companies need to be fact-based, but not pedantic. The ability to interpret data in real time and understand what that data means is vitally important. It's an underappreciated skill — actually observing people using your product. I don't think companies invest enough in this activity.
Another thing to consider is interpreting the word product quite broadly to find opportunities to better serve customers. Sometimes there is a tendency to focus on that core product and invest all innovation and marketing energy in it. There's an opportunity to look at the entire end-to-end experience. Simplification and therefore innovation can happen at the periphery.
Case in point, Dollar Shave Club. One might argue their shaving technology — the razor, if you will — is not superior to the alternative. But they examined the entire customer experience, not just the product. Their innovation on the periphery was around the delivery of the razor, so that felt intriguing and welcoming. Alternative providers spend their energy trying to manufacture a better blade.
And people fundamentally want to be part of a community, which also speaks to that human connection. Adding new channels, such as social, opens that possibility. The challenge and opportunity for brands is how to scale their approach to reach more people, in a way that's authentic, true to their purpose, and resonates with consumers in a consistent fashion.
SHING: We mentioned personalization. I think actually personalization is baseline. For example, an app saying to you, "Hello, David. Welcome to New York." The next thing is customization or contextualization, which to me is also still not enough. An example of that would be, "Hello, David. Welcome to New York. Looks like you're new to Lower Manhattan." What I'd like to see is some sort of predictive sense of consumer behavior. For instance, "Hello, David. Welcome to New York. I can see you're interested in these particular shops; here's a discount for you."
S+B: You mean drawing on data and observation of customers to anticipate their likely next round of purchases.
SHING: Yes, it's an example of how data could be powerful in the future. And I think there could be workarounds for that, particularly around persona. A brand can ask customers, "Who are you?" And based on who they say they are, the brand can tell customers what they are likely to want, and why. Customers respond to this. At least then it feels like the consumer product companies haven't just phoned it in.
As I said, it's not good enough to be customized to meet a group's needs. People want to be identified. They want the product to be a direct reflection of their personality. The closer you get to that in any experience as a brand, the more powerful I think it ultimately becomes.
It's still to be determined how to do this at scale, and with the privacy and personal data protections that people will demand. I think that intelligence — artificial and otherwise — will help propagate that and will help do a lot of the work humans have done in the past. This will help people to do new jobs creatively, even better than before.
Author profile:
Amy Emmert is senior editor for strategy+business magazine.
Recommended stories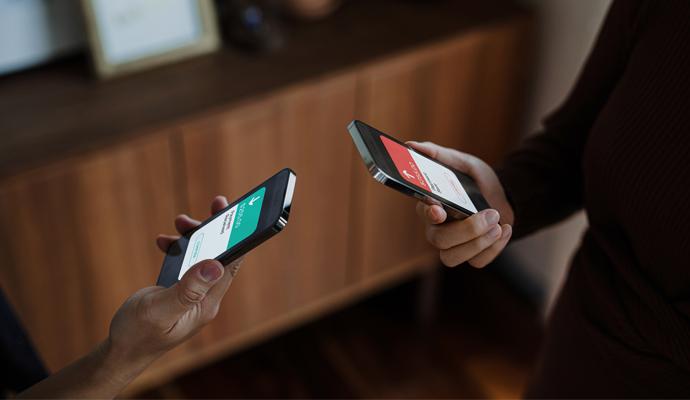 In Episode 4 of the Take on Tomorrow podcast, Sheila Bair, former chair of the US Federal Deposit Insurance Corporation, and Vicki Huff Eckert, a retired PwC US partner and former vice chair for PwC's US technology, media, and telecommunications sector, discuss cryptocurrency's fast-approaching future.