The Case for the Brand Ideal
Behind many a successful product, there's a sharply focused intention to improve lives.
(originally published by Booz & Company)
The pivotal assignment during my early career at Procter & Gamble (P&G) was Jif peanut butter. Jif was a US$250 million business when I joined its brand management team in 1984. Before consumer engagement became the vogue in marketing, we conducted an unusual number of in-home visits and "shop-alongs" with moms. These occasions sharpened my team's sense of Jif's core customers. They weren't simply women between the ages of 18 and 34; they were highly engaged moms with young children.
As a result, my guiding thought was to make Jif the most loved peanut butter by exemplifying and supporting what these moms valued. We had to have the highest quality and make sure there were no traces of carcinogenic aflatoxins, which are toxins produced by mold, in the peanuts we used. We had to address concerns about healthfulness and nutrition. We had to have great taste that young kids loved.
Jif had abandoned its famous "Choosy mothers choose Jif" slogan for "Taste the 'Jifference' in Jif." But our deeper understanding helped me realize that the older slogan better expressed what we stood for. I brought it back, which was then an unheard-of move at P&G. We also created a full-page newspaper ad campaign headlined "The Answer Is No," which explained that our peanut butter had no cholesterol, no preservatives, and no artificial colors or flavors. It was based on the top 10 questions moms asked us about Jif. In tune with our overall effort to support their values, we held national promotions in which we donated 10 cents per jar to local parent–teacher associations.
These efforts transformed Jif from a sleepy business to an explosive growth story. We achieved record market share, gaining two full share points in a market in which fractions of a share point had been all but impossible to win without eroding margin. We also attained record profitability, with increases in total profit and profit margin of 143 percent and 110 percent, respectively, in the first year, and even more the following year. These results became a highlight of my career and the careers of key members of our small management team.
Looking back on these decisions, which seemed largely intuitive at the time, I now recognize that they exemplify a critical, but often overlooked, principle of marketing: the power of ideals. By aligning the business with moms' values, we implicitly — and subconsciously — aligned it with the concept of human growth. We became more than a maker of peanut butter. We were a partner with moms in their young children's development.
Any brand is simply the collective intent of the people behind it. To everyone your business touches, from employees to consumers, the brand defines who you are and what you stand for as a business. If you want great business results, you and your brand have to stand for something compelling. And that's where brand ideals enter the equation.
A brand ideal is a shared intent by everyone in a business to improve people's lives. The ability to leverage this ideal is what separates great business leaders from good, bad, or indifferent ones. A brand ideal is a business's essential reason for being, the higher-order benefit it brings to the world.
Does a shared goal of improving people's lives sound too idealistic for the rough-and-tumble of business? What about practical, hard-nosed goals such as making the quarterly numbers, increasing market share, and cutting costs? All of these practical goals are crucial. It's also necessary to want to be the best-performing enterprise around, with the highest standards, the strongest people, and the most satisfied customers. But the best businesses aim higher.
They don't get there through vision and mission statements. When you strip away the platitudes from those documents, what's left typically boils down to: "We want our current business model to make or keep us the leader of our current pack of competitors in current and immediately foreseeable market conditions." This is a formula for mediocrity. It aims too low, locking an enterprise into a business model based on the agenda of the business, not that of the customer. If such a statement mentions the customer at all, it's the customer as seen from the company's point of view and in terms of the company's agenda.
Truly sustainable business models are linked to fundamental human values — an ideal of improving people's lives. This clarifies the business's true reason for being, which in turn supports open-ended processes that can drive many different business models in succession. The model will, after all, have to change with market conditions, and the only sure basis for creating viable business models over the long term is when a business and its customers share an agenda. To hit higher targets and get and stay in front of the competition requires an ideal.
Procter & Gamble had a remarkable run in the first decade of the 21st century. But in 2000, it was in big trouble, having recently lost $85 billion in market capitalization in only six months. Its core businesses were stagnating, and its people were demoralized.
A.G. Lafley, then the CEO, asked me to take on the role of global marketing officer to help transform the culture of the company to one wherein "the consumer is boss." I jumped at the challenge, and proposed building the best marketing organization in the world — attracting the best talent; focusing on growing the market share of the majority of our businesses; and making our marketing known, recognized, and admired by all the people important to P&G's future.
To hit these big targets, we needed an even bigger goal: identifying and activating a distinctive ideal (or purpose, as P&G dubbed it). We would improve people's lives; that would be the explicit goal of every business in the P&G portfolio. We could then establish each business's true reason for being as the basis for new growth, and we could link them all into a strong foundation for P&G's recovery by building each business's culture around its ideal.
Every P&G business had to communicate its ideal internally and externally. A.G. Lafley and I and the rest of the senior management team expected each business leader to articulate how each brand's individual identity furthered P&G's overarching mantra of improving people's lives. We also had to model the ideal ourselves. And we had to measure all our activities and people in terms of the ideals of our brands and the company as a whole. The success of that effort brought P&G's extraordinary growth from 2001 on.
The business case for brand ideals is not altruism or corporate social responsibility. It concerns connecting what happens inside a business with what happens outside it, especially in the "black box" of consumers' minds and the way they make decisions. If you're willing to align your business with a fundamental human ideal, you too can achieve extraordinary growth. Imagine the possibilities that creates for you, your people, and your community.

Author profile:
Jim Stengel is the former global marketing officer of Procter & Gamble and is a consultant to senior management and an adjunct professor at the UCLA Anderson School of Management. This article is excerpted from his book, Grow: How Ideals Power Growth and Profit at the World's Greatest Companies (Crown Business, 2011).
Recommended stories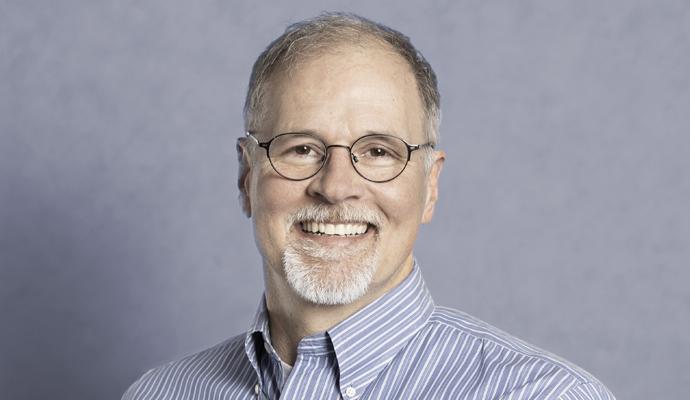 CEO Robert Playter dispels worries about the potential harm robots could inflict and thinks they will empower people instead of displacing them.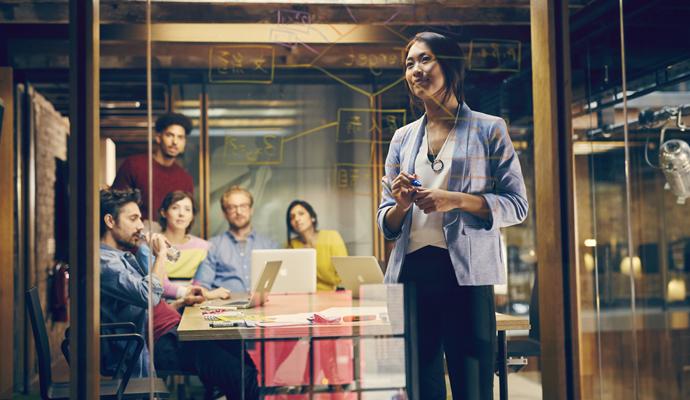 Five foundational building blocks can help innovators maximize value creation inside their organization.