I Want My DTT
Digital terrestrial television uses analog technology to deliver digital programming — and may soon affect everything from home entertainment to mobile communications.
(originally published by Booz & Company)
Digital terrestrial television (DTT), which uses the analog infrastructure of traditional broadcast television to deliver digital programming, has the potential to bring interactive TV, multichannel capabilities, and TV-based online shopping, banking, and other services to the hundreds of millions of people who don't have access to cable or satellite systems. In the process, DTT will create an array of new business opportunities that could affect everything from home entertainment to mobile communications.
In the United States, cable and satellite dominate television programming distribution, but in many other markets — Italy, France, Spain, Russia, Brazil, China, South Africa, and Australia, to mention a few — these technologies have had limited penetration to date. Meanwhile, DTT is either already making inroads in these countries or poised to do so, because of regulatory agency mandates that will require broadcasters to switch from analog to digital terrestrial TV by around 2010.
Because consumers can use conventional TV sets to access DTT and usually don't have to pay a subscription fee to view basic stations, adoption of DTT is generally very rapid in almost every country where it is introduced. In the United Kingdom, more than 4 million households use DTT after only two years in the market. This equals more than 50 percent of the current market penetration of cable and satellite.
Initially, DTT will have its greatest effect in the pay-TV sector, which is, thus far, controlled by cable and satellite companies. Digital terrestrial TV will let broadcasters and premium content providers offer pay-per-view programming relatively inexpensively and efficiently without having to piggyback on costly proprietary systems.
In fact, it's already happening. In January 2005, two of the leading media companies in Italy, Mediaset SpA and Telecom Italia Media SpA, launched a pay-per-view service that lets customers watch a sporting event or a reality show for a one-time fee charged against their prepaid "smart card." Because this simple model requires minimal billing and customer service operations, Mediaset and Telecom Italia can supply shows at a relatively low price to consumers. A comparable cable/satellite offering would require a monthly subscription for basic service plus digital or some other premium service. The content provider would have to maintain complex bookkeeping and customer management systems as well as its vast TV distribution network.
Cellular operators also have something to fear from digital terrestrial TV. Using DTT platforms, media companies will be able to deliver entertainment or information on new dual-mode handsets that recognize both mobile phone and DTT technical standards. In effect, these handsets will let media companies bypass traditional mobile technology. Consequently, cellular companies, which have been counting on new entertainment and data applications to increase revenue, could find that their forecasts and business plans are flawed.
Samsung has already released a cellular phone with DTT and third-generation mobile capabilities for the Korean market. On the heels of this, beginning in the first quarter of 2005, several broadcasters, including the Korean Broadcasting System, will start airing DTT programs tailored to this phone.
DTT is a far more efficient transmission protocol for mobile entertainment than cellular networks, because it is capable of delivering content to millions of individual connections at once without network interference or overload. For instance, tens of thousands of people in a football stadium could simultaneously and reliably access DTT-provided data or entertainment through a mobile device, whereas a cellular network would be too congested to handle a load even 1/1000th that size.
Rather than stubbornly relying on mobile networks as the sole content delivery technology, cellular operators should consider developing plans and partnerships to bundle DTT networks with their own mobile data networks. Under this arrangement, they would offer their usual range of content, along with that of digital terrestrial TV, choosing the most efficient distribution medium depending on the user, location, and network availability. These types of ventures undertaken by cellular companies could forestall a big, and inevitable, push by media companies to earmark the people and funding to build mobile DTT systems.
DTT's most intriguing impact could be on interactive or two-way advertising campaigns, which are still largely experimental. Because DTT is a more universal delivery system than cable or satellite, it has the potential to make interactive advertising more common.
For this to happen, DTT systems would have to be developed so that consumers could interact with show hosts and other participants of shows, especially on opinion shows and news debates in which viewers are invited to respond to surveys and comment on issues. Through these interactive vehicles, DTT content providers could collect data about audience interests, and follow up with highly targeted advertising. This type of two-way sales programming could be enhanced with Web-type shopping via DTT systems so that consumers could immediately purchase products in response to these targeted ads.
The future of DTT comes down to numbers. The terrestrial open platform provides a strong enough signal to reach everyone without the need for a satellite dish or cable lines, and it can potentially offer more than 50 free digital channels, depending on a country's geography and available terrestrial frequencies. Cable and satellite are more powerful — most cable TV systems offer about 150 channels, and satellite TV delivers 500 or more channels — but they are based on proprietary platforms and monthly subscription fees.
Perhaps the more important numbers have to do with investments of time and money. It will be a lot quicker and, over time, a lot less expensive for small content providers to offer high-quality, Internet-age, in-home and mobile programming and applications on DTT than on any other medium. That may just be enough to begin the new revolution in old TV.

---
Luigi Pugliese
(
pugliese_luigi@bah.com
) is a vice president with Booz Allen Hamilton in Milan. He focuses on the strategic transformation of telecommunications and media companies. He is the author of
Next TV: The Broadband Entertainment Revolution
(Edizione Olivares, 2004).
Recommended stories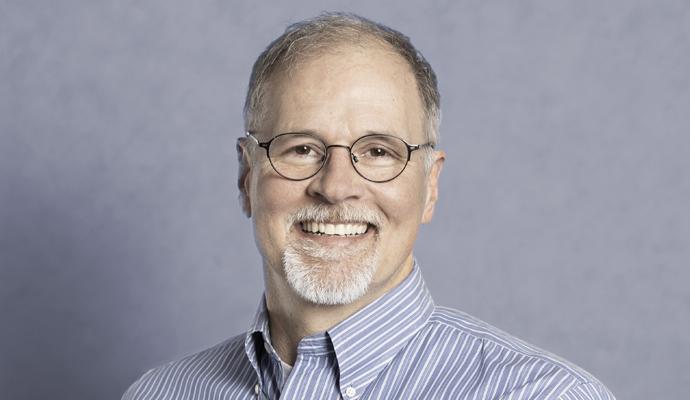 CEO Robert Playter dispels worries about the potential harm robots could inflict and thinks they will empower people instead of displacing them.