It's Not Luck
It's Not Luck by Eliyahu M. Goldratt (283 pages, North River Press, 1994)
(originally published by Booz & Company)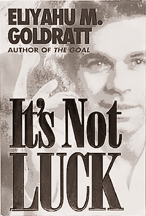 Eliyahu M. Goldratt, the management consultant, author and former business school professor, is onto something in this novel not only with respect to his ideas about how businesses should be run but also about how such ideas should be presented. It is a shame he did not pull it off better.
It's Not Luck, Mr. Goldratt's fifth book and second business novel after his enormously successful The Goal, doesn't give the reader lengthy treatises or new paradigms to ponder. It does, however, offer some interesting and useful insights that are linked through the vehicle of fiction. It is a book whose lessons can be applied almost immediately.
It's Not Luck, which carries forward Mr. Goldratt's insights into what he calls the "theory of constraints," is based upon a plot that is pretty minimalist, to say the least. The protagonist, Alex Rogo, who first appeared as the plant manager in The Goal, has now been promoted to executive vice president of a diversified company.
Without warning (does he work for the only company without a grapevine?), he is faced with a painful problem. He is told that he must comply with a resolution of the board of directors to sell off the non-strategic parts of the company. Needless to say, those are the parts he runs.
Though Alex is worldly wise and obviously an intelligent man, it takes a conversation with his wife for him to realize that if he sells the units he will be out of a job. (Mr. Goldratt does not mention whether Alex owns any company stock and how that stock might fare, once a sale is made.)
It also takes his wife to remind him that many of his employees—who were loyal to him through the first novel—will be out pounding the pavement unless the board's decision can be reversed. Mr. Rogo's wife also asks the obvious question: "What, Alex, are you going to do?'' To which he replies that he does not know. In a subsequent and somewhat ironic exchange, the ever-patient Mrs. Rogo explains to Alex that when situations are left to develop naturally, they naturally go from bad to worse. Alex nods in sullen agreement.
There is soul searching but no immediate resolution. Then, Mr. Rogo must break the bad news to his managers. But to the amazement of at least this reader, his announcement is met with disbelief. "Why?" the managers ask him. Why, indeed. Haven't any of them picked up a recent copy of The Wall Street Journal? Then how about USA Today?
To explain the company's predicament, Alex tells his employees that the board has decided to switch strategies from one that favors diversification to one that concentrates on the core businesses. Businesses that are not "core" will be dispensed with. As luck would have it, Alex and his group are stranded in a periphery as far away from the core as Pluto is from the sun.
What to do?
In a flash, Alex realizes that there may be a way to get the board to change its mind. What if he sharply increases his units' profitability without investing any new capital? If he were to achieve that, the board would see that its strategy was incorrect. Can it be done?
Though the plot may sound hokey or contrived—Mr. Goldratt is no Ernest Hemingway, but who is these days?—for some reason it works, at least for me. It works largely because the advice Mr. Goldratt is offering is sound and useful. It also works because the characters—though generally as flat and stiff as cardboard—are at least cut from the heaviest gauge. As a consequence, It's Not Luck manages to do what it was intended to do: get management lessons across to readers in a palatable form.
One of the lessons the book is successful in laying out is Mr. Goldratt's problem-solving methodology. That system's central metaphor is "the cloud," which is a way of defining and analyzing problems by making connections between a company's various functional elements, like manufacturing and marketing, so their power can be utilized better than before.
The cloud, as a tool, reveals where connections should be enhanced. Through the use of little diagrams, a company's functional truths are laid bare. And once revealed, Mr. Goldratt believes, these truths cannot be ignored. If only it were so.
Despite its flaws and its limp-along pace, there is something oddly refreshing about It's Not Luck. While not all of its premises and situations—and certainly not the plot—are believable, it does demonstrate in a very powerful way the incredible strength of clear thinking, logical analysis and accurate information. It also shows that when a company's constraints are removed, endeavors move ahead like the wind and even the most unlikely stretch goals can be met.
Still, given Mr. Goldratt's track record, this book should have been a better read. "It's Not Luck" is much more likely to be pored over in the lunch room, on long plane trips or at a company retreat than on the sandy beach.

Recommended stories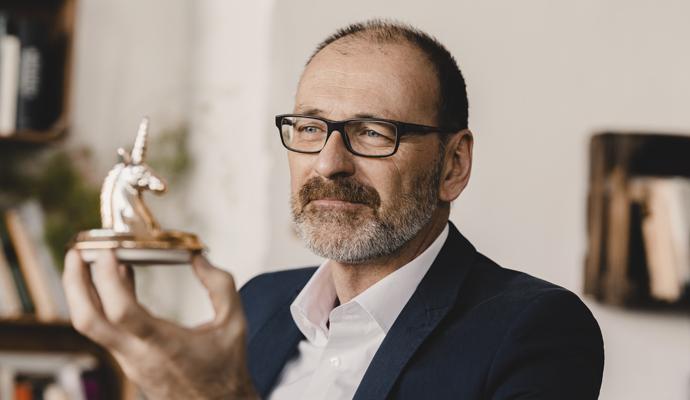 A new book makes the case for adopting the enduring principles of this '80s-era process-management system in digital-first businesses.