Online Aggregation: The Battle Ahead
(originally published by Booz & Company)
People eager to check up on their bank, brokerage, and credit card accounts can go to the Web to see where they stand. But there's a problem: They can't make financial decisions based on a complete picture of all their accounts, because statements scattered across many different Web sites can't be viewed, much less analyzed, at the same time.
In response, the Web sites of major banks and brokerages, such as Citigroup Inc. and Merrill Lynch & Company Inc., now offer a remedy called aggregation. But so do personal finance portals, such as Yahoo Finance, OnMoney, and MSN's MoneyCentral. A recent Booz-Allen & Hamilton/e-Rewards study of consumers who aggregate shows financial portals are jockeying to give banks, brokerages, and other traditional players a run for their money, and their customers.
Aggregators collect data from an individual's multiple accounts and upload it to a single Web location. Customers get one-click access to all their financial information, while service providers get a deep look at customers' money situation, which they can use to create individually tailored offers.
Our survey showed that 36 percent of personal finance portal customers spend less time at the Web sites of banks where they have checking, brokerage, and other accounts than they did previously, and 9 percent stop visiting these sites entirely.
Thus, once customers aggregate elsewhere, their connection to their financial institution slips, and they become targets for competitive offers.
Still, the survey also showed banks have an advantage. Sixty-eight percent of respondents said they would be inclined to try an aggregation service offered by a financial institution if they already had a relationship with it. By contrast, no single factor steered people to portals; 26 percent of portal users said they signed up at the first site they found that offered aggregation.
In one sense, both financial institutions and personal finance portals are supplying a commodity service, since most license the underlying technology from a single provider, Yodlee.com Inc. But the game will get more interesting for both portals and traditional institutions as they surround their core offering with distinctive services, branding, and incentives.
Portals can turn themselves into independent advisors. By definition, portals don't offer their own financial services. They do, however, have strong brands and strong skills at assembling information. Smart portals could parlay these factors into a brand position as an independent "trusted advisor" that gives customers advice and offers from third-party companies.
Financial institutions can win aggregation business based on their existing checking, savings, investment, and mortgage relationships. Their bricks-and-mortar assets give them a reassuring physical presence, unlike virtual services. The big question is whether they should market third-party services or stick with house brands. Should Citibank, for example, offer only Travelers insurance? Carrying external products (even from competitors) promotes an impartial image and might keep users from shopping at other sites.
Whether Internet portals or bricks-and-clicks institutions, all online aggregation services will need to deal with similar issues. The first is security and privacy, since users are putting multiple accounts on one site and providing their user names and passwords to those accounts. Sites also will need to be innovative — developing and exploiting new market opportunities with enhancements such as fund transfers and bill payment. Finally, skillful customer relationship management will be critical, especially for traditional financial institutions as they lose control over what was once proprietary customer data. In the rush to mine data, both banks and portals had better be mindful that the customer relationship comes first.

Authors
---
Larry Altman, altman_larry@bah.com
Larry Altman is a vice president with Booz-Allen & Hamilton's Health and Insurance Group. He focuses on developing business strategies for insurance clients, helping them drive growth through improved distribution performance, stronger marketing capabilities, entry into new markets, acquisitions, and joint ventures.
---
Anju Simon, simon_anju@bah.com
Anju Simon is a principal with Booz-Allen & Hamilton in New York, serving in the Financial and Health Services Practice.
---
Zaki Hyatt-Shaw, hyatt-shaw_zaki@bah.com
Zaki Hyatt-Shaw is a consultant with Booz-Allen & Hamilton based in New York.
Recommended stories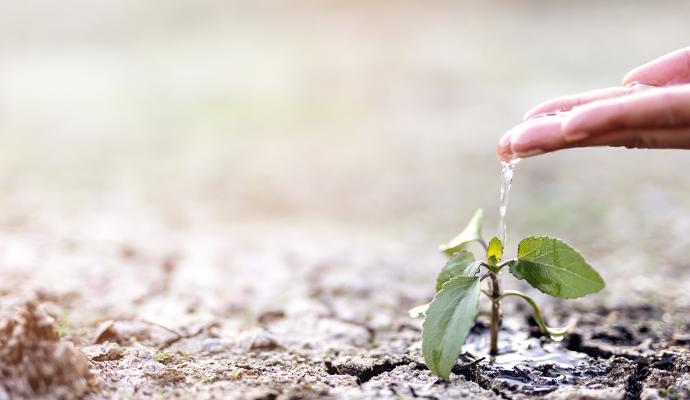 Episode 12 of the Take on Tomorrow podcast features Alison Rose, CEO of NatWest Group, and Andrew McDowell, Strategy& partner with PwC Luxembourg, discussing ways to fund the low-carbon transition.