Gutenberg's Revenge
Why books are the only form of physical media whose sales are growing.
A version of this article appeared in the Winter 2018 issue of strategy+business.
The media and entertainment industry has a long history of embracing disruptive innovations, from the printing press to the personal computer. But the rapid shift from physical to digital over the past decade or so has been truly revolutionary. In general, physical media has suffered a great deal. Printed newspapers and magazines have migrated to online versions, while DVDs and CDs have been supplanted by film- and music-streaming services.
But the oldest form of physical media is actually holding up quite well. According to PwC's Global Entertainment & Media Outlook 2018–2022, the consumer market for physical, printed books is holding its own in an increasingly digital world (see "Print Presses On"). Between 2018 and 2022, sales of physical video games, home video, and music are expected to decline each year, in some instances by double-digit percentages. By contrast, sales of physical books are expected to grow modestly, by about 1 percent annually, every year. By 2022, PwC expects consumers around the world will spend US$50.3 billion on books in physical or audio (i.e., non-electronic) form, compared with $47.8 billion in 2017. In May, the Association of American Publishers (AAP) reported that in the U.S., print books, especially hardbacks, remain a source of growth for the association's nearly 1,200 publishers. AAP's Monthly StatShot revealed that revenues for trade (consumer) books increased by $96 million (1.3 percent), to $7.6 billion, from 2016 to 2017. The growth was attributed to a 3 percent revenue increase in the adult books category, which accounts for more than 65 percent of all revenue for trade books.
At the same time, the movement toward people snuggling up with Kindles and Nooks instead of real books has hit a wall. According to AAP, e-book sales in 2017 fell for the third consecutive year, off 4.7 percent from 2016, to $1.1 billion from $1.16 billion.
What gives? Several factors are at play.
"People love print books for a few reasons," says Marisa Bluestone, director of communications for AAP, citing the tactility of books relative to other physical media. "The feel of the paper in their hands, the smell of the books, displaying a library in their homes," Bluestone explains, are all important factors supporting continued growth in print book sales.
Jim Milliot, editorial director at Publishers Weekly, points to the cyber-life symptom known as screen fatigue. "People looking at screens all day at the office don't want to come home and look at another screen," he says. "They're perfectly happy to read a good, old-fashioned book."
Demographics play a significant role, too, notes James DePonte, an audit partner at PwC who has been involved with the E&M Outlook since its inception 20 years ago. "It's a pretty well-established fact that [print] books skew to an older demographic," he says, adding that baby boomers will stay in that sweet spot for a while. The industry has also been buoyed by a younger demographic that buys books tied into blockbuster movie franchises, including Harry Potter and The Hunger Games.
Business models surrounding media, especially those that drive unit prices down through streaming or subscription models, also help explain the differing trajectories of books and other physical media. Consider how the markets for physical music and video have been undercut by disruptive business models. In both realms, the world quickly evolved so that consumers could get access to identical digital versions of the physical media at a tiny fraction of the cost. Following the ruckus around free, peer-to-peer downloading of music on Napster, Apple set up iTunes, which sold songs for 99 cents each. Next came all-you-can-eat streaming services from Pandora, Spotify, Apple Music, and others, which today offer free ad-interrupted versions and value-added models for as little as $10 a month. Music consumers can "buy" far more music in its digital form, for far less money, than they can in physical form.
Netflix stirred up the movie-rental model by mailing DVDs, then famously pivoted to streaming movies and TV shows and developing its own original series. Hulu and Amazon have followed suit. Netflix and Hulu have subscription plans starting at $8 per month, while Amazon Prime, at $99 per year, includes access to movies, music, and original programming. Contrast that against a cable TV subscription, at about $100 per month, or purchasing DVDs at $15–30 each or CDs for at least $10 each. The savings for consumers are compelling.
PwC's Global Entertainment & Media Outlook 2018–2022
For more on entertainment and media trends, see PwC's five-year projection of consumer and advertiser spending data across 15 industry segments and 53 territories. www.pwc.com/outlook
E-books appeared to be on a similar track when they hit the publishing scene nearly a decade ago. Amazon led the way, offering digitized books for $10 each. Apple went after a piece of that e-pie, too, but at prices of $13–15 per title. The category got discombobulated, however, when the U.S. Justice Department filed an antitrust lawsuit against Apple and the Big Five book publishers in 2012, alleging they'd colluded to raise the price of e-books. Apple paid a $450 million fine in 2016, and as of last year Amazon commanded more than 83 percent of the e-book market.
But here's the thing: These days the price difference between a print book and e-book isn't much. For example, Amazon offers the best-selling novel The President Is Missing, by Bill Clinton and James Patterson, for $17.99 in hardcover, $12.38 in paperback, and $14.99 in e-book. It's worth mentioning, too, that all-you-can models have emerged for e-books — the top two are Scribd ($9 per month) and Amazon's Kindle Unlimited ($10 per month) — but neither has achieved Netflix's or Spotify's level of success, one possible reason being that titles from the Big Five publishers aren't offered. (Amazon declined s+b's request for revenue or unit numbers for print and e-books.)
These days the price difference between a print book and e-book isn't much.
One format of electronic books, however, is growing rapidly. U.S. audiobook sales rose 29.5 percent last year, according to AAP, to $343 million, from $265 million in 2016. That's still only a small niche for publishers, but "they're not as afraid they will cannibalize print sales as they were about e-books, and that's been true," Milliot says.
There's another factor that continues to support the sale of physical books: the stubborn survival of booksellers, especially the independents that have endured a series of onslaughts. "First there were the big-box sellers like Barnes & Noble and Borders," says Roxanne Coady, owner of R.J. Julia Booksellers in Madison, Conn., for 30 years. "Next came Amazon, and then the Kindle [from Amazon] and e-books."
Borders filed for bankruptcy in 2011 and liquidated, and Barnes & Noble has been reducing its footprint. But independent bookstores are picking up the slack. As Harvard Business School professor Ryan Raffaelli wrote in the Harvard Business Review, the independent bookstore industry is experiencing "technological reemergence," as the number of independents in the U.S. rose 35 percent between 2009 and 2015, from 1,651 to 2,227. A similar dynamic has notably not played out among retailers of physical music and videos. Blockbuster is down to a single remaining store in Oregon. And music store chains such as HMV and Virgin Records are long gone.
R.J. Julia, like other indie stalwarts, has endured by expanding beyond print books to offer a range of high-end gift and stationery items, staging celebrity author signing events, and, as in Coady's case, opening an in-store café. "My worry now is that baby boomers are in the shedding mode, not the acquisitive mode," she laments. What's more, although boomers' kids are reading a lot, they're not just reading e-books and listening to audiobooks but also consuming newsletters and blogs. "If there were a finite amount of time given to culture, the portion of their time going to books would be different from baby boomers," she says. "We're trying to figure out what that looks like."
It will certainly look different, says James DePonte. "I suspect that, long term, the amount of reading will dissipate over time, if by smaller degrees than for other media," he says. Despite the disruptive elements, "if you stack those all up, print books have done fine, but I don't think that in 30 years we're going to find them in the same light."
Author profile:
Bob Woods is a writer based in Madison, Conn., who specializes in sports, entertainment, and media business topics.
Recommended stories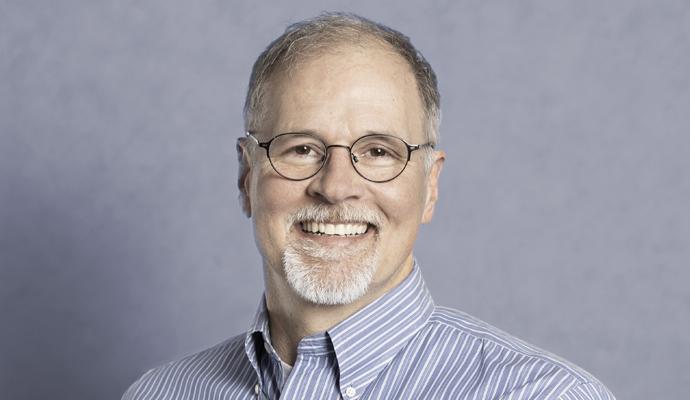 CEO Robert Playter dispels worries about the potential harm robots could inflict and thinks they will empower people instead of displacing them.