How to prepare for anything
When the paint shop leadership team for carmaker Audi initiated a change process, they decided to trust the power of questions.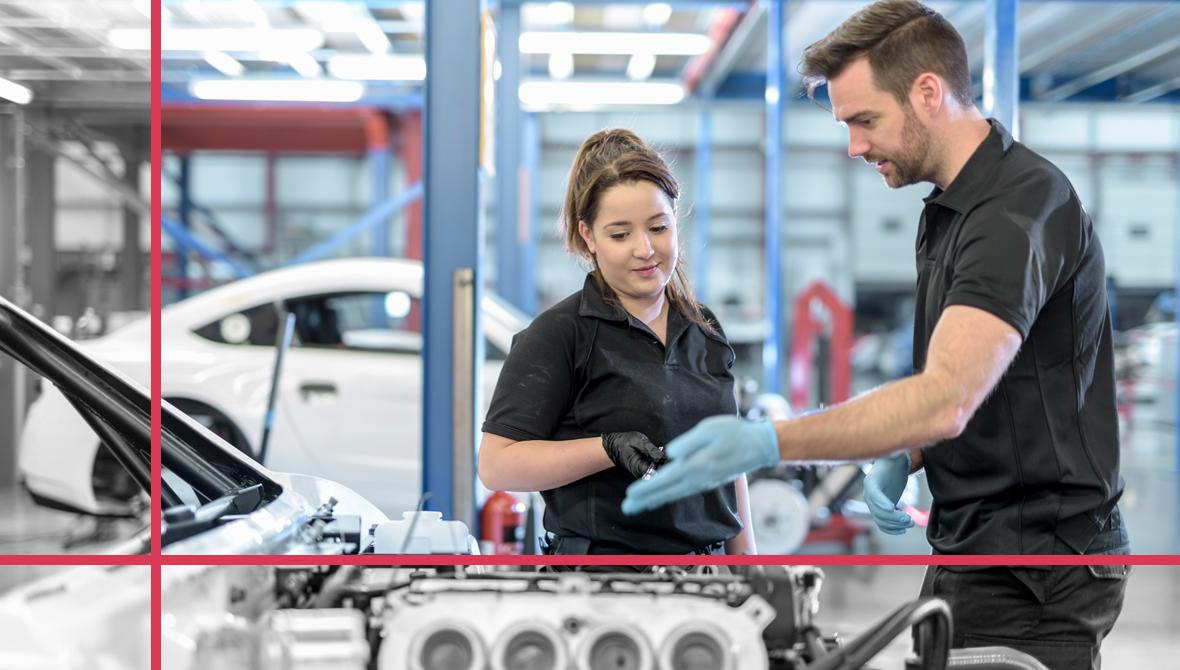 In PwC's 26th Annual Global CEO survey, conducted in 2023, 40% of all CEOs said they didn't expect their companies would be around in the same form in ten years. If you asked them what would force their business model to change, chances are they'd say artificial intelligence (AI) or climate change. But they couldn't be more specific. And that's the problem. How do you prepare a workforce for the future when you don't know what the future will bring?
The short answer: enable your people to adapt to change. When you can't tell your leadership team and employees what to prepare for, you have to show them how to be prepared for anything.
In 2022, Carsten Mohr, head of Audi's paint shop based in Ingolstadt, Germany, set out to change the mindset of his team and empower his people to prepare for change. The paint shop has 2,000 employees. The operation had been working in the same way for years, adopting new technology as it became available to increase productiveness. But Mohr knew that the digital transformation of the car industry, new ways of working, and the introduction of AI would require his workforce to take on greater responsibility. New players were entering the market, and Audi, like all other incumbents, needed to adapt to a changing market in which more consumers were shifting to electric vehicles.
Mohr decided he needed to understand how these challenges affected his team. It turned out that the solution lay in identifying the top concerns of employees and starting to address them in the most analog communication method possible: listening.
Five shades of uncertainty
In Latin, Audi means listen (translated from German horch, which is also the name of Audi's founder, August Horch). And that is exactly what Mohr decided to do: listen to the questions he and his team were asking themselves. Mohr chose a human approach to understanding how change comes about. It revolves around understanding and embracing the five levels or shades of uncertainty on the journey toward transformation: wonder, skepticism, curiosity, doubt, and creativity.
"We needed to understand what really matters to our people in order to initiate meaningful change," Stine Thomssen, who is part of Mohr's leadership team, recalls.
Understanding what really matters to your employees requires insight into their ways of thinking and talking about their everyday practice. This calls for a systematic approach of tapping into the questions people are asking one another in your organization. In the case of the paint shop, it involved setting up several workshops and using a digital platform to engage employees in peer-to-peer conversations about the future. For Mohr and his leadership team, it wasn't a matter of answering all the questions. Rather, they wanted to understand the motivation behind the questions and to whom they were directed, so they could make sure their own communication efforts would be more relevant and useful.
This is how the stages unfolded:
1. Wonder: Why do I do this?
In conversations with his executive coach, Stefan Daniel, Mohr realized that the first step in preparing his workforce for the unknown was to work on himself. So when Daniel encouraged him to take a walk and reflect on a series of questions about what it would take to build a better future for 1) the company, 2) the team, and 3) himself, Mohr took it very seriously.
"I chose a 22-mile route, and in the expectation of answers, I walked and walked. When I reached my destination, I didn't have any answers. Here, I learned that answers need time to mature. It was the first time I saw the power of questions, because questions such as 'What is success for me?' and 'Why should my team trust me?' are not easy, and they don't have easy answers. But reflecting on them helped me clarify where I stand and what I want, and that became the foundation for the further process," Mohr says.
I chose a 22-mile route, and in the expectation of answers, I walked and walked. When I reached my destination, I didn't have any answers. Here, I learned that answers need time to mature."
Discovering that he could make important decisions and move forward even though he didn't have all the answers gave Mohr the confidence and courage to invite his leadership team to be uncertain and explore the unknown with him.
2. Skepticism: Are we sure this is what we want?
To enable his workforce to adapt to change, Mohr also needed his leadership team to adopt an even more open approach to transformation. Once again, there were no easy answers. Thomssen says, "We are a team of nine leaders who are responsible for dozens of group managers and more than 2,000 employees. With the obstacles facing the automotive industry, we all knew that a transformation was necessary, but we needed to build common ground across differences in age, seniority, gender, and leadership style."
Instead of rushing the process, Mohr made room for everyone to share and discuss their concerns. Over four months, the leadership team tried to suss out what types of questions their employees would ask and how to answer them. The result was that the leadership team committed to helping one another and practicing a culture of trust. They had become a team of ambassadors for a new way of shaping the future of the paint shop.
3. Curiosity: What is possible?
Mohr figured that the best way for his employees to prepare for change was to engage in conversations with their colleagues about the future. He couldn't put all 2,000 employees through the same process he and his leadership team went through. But through a digital strategy alignment tool, he invited everyone to ask one another questions about Unsere Lackiererei auf dem Weg in die Zukunft ("Our paint shop on the way to the future").
The digital platform is designed for employees to express and explore their curiosity, dreams, and fears in multiple peer-to-peer interactions across teams. The employees decide whom to ask and what to ask about within the common topic. When they receive and respond to a question, they are automatically prompted to ask a new question—as in a relay. The questioning session lasts for five days, and when it closes, the collective output is automatically shared with all participating leaders and employees, providing common ground for the ongoing process.
To motivate people to join the Q&A relay, Mohr sent a short video to the entire workforce sharing his ambitions, thoughts, and arguments for leading the paint shop into a new way of thinking and working. And thanks to their in-depth discussions, the leadership team were able to further explain and communicate the core of what the transformation was about, why the company needed to go through it, and why it was important that as many employees as possible participated.
4. Doubt: Who should be trusted with what?
The employees in Audi's paint shop proved to be worthy of Mohr's trust: "All the 593 questions and 474 answers were on topic," he says.
But the results proved astounding to the leadership team. "Before we kicked off the project, we chose six keywords that we thought our employees would be talking about. Our words were organization, tasks, staff, development, responsibility, and appreciation. And we didn't have one hit," says Thomssen.
The workforce's actual top concerns were value creation, general alignment, work environment, culture, and collaboration. And in looking at the visualizations of who was asking questions of whom, the leadership team learned a lot about their organization.
They found, for example, that members of the paint shop's internal quality control team didn't have robust communications links with colleagues. "We decided to work on improving communication and processes for the paint shop's internal quality control team," Thomssen says. "This will strengthen our quality control, which is highly important to a sensitive system like a paint shop."
Another key takeaway was that the manufacturing specialists (employees working in shifts) were asking more strategically oriented questions than the leaders expected—resulting in the employees directing their questions to the leadership team (the thick red line in the chart above) instead of their team and group leaders (thin red and yellow lines). "We decided to involve more team members in strategic conversations, so they can take on more responsibility for answering the questions that are important to people," Mohr says.
Although the majority of the questions were discussed and answered by either the leadership team or the employees, there were a number of questions—13% of the total—that required more discussion and were identified as questions not to be answered yet. These questions laid the foundation for a new way of dealing with issues of concern in the paint shop.
5. Creativity: How do we cocreate our future?
Among the questions that people were asking that Mohr did not think should be answered immediately were those about job security and digitization. These questions showed deep considerations about the future, and exemplified the way of thinking and taking responsibility for improvements and innovation that the paint shop needs to do well in an ever-changing market. "Our people are so experienced and have so much knowledge," Mohr says. "They don't need a paint shop manager telling them what to do and how to do it."
Instead, Mohr established a "future team" consisting of representatives from across the company to look at these questions that required more time to consider, and has given them 12 months to come up with answers. "As a leadership team, it is our job to secure and save our jobs. And to ensure we have all the relevant input, experience, and know-how to do that, we need everyone to be part of the discussion," he says.
The leadership team decided to design the transformation around the insights and ideas gathered from their employees. "We always talk about change and relevance," Thomssen says. "I think what I learned from this journey is that you can go into the system as a manager and draw out an idea and make people go that way. But to make a sustainable and profound change and to create an environment where something can grow and have a long life, you must talk about the topics that are relevant to the people."
For Mohr, the answers to how to prepare your organization for anything turned out to be time, transparency, and trust. "We in the leadership team expect a lot from the power of questions," he says. "I hope that our learnings also help other divisions and companies on their way to transformation."
Recommended stories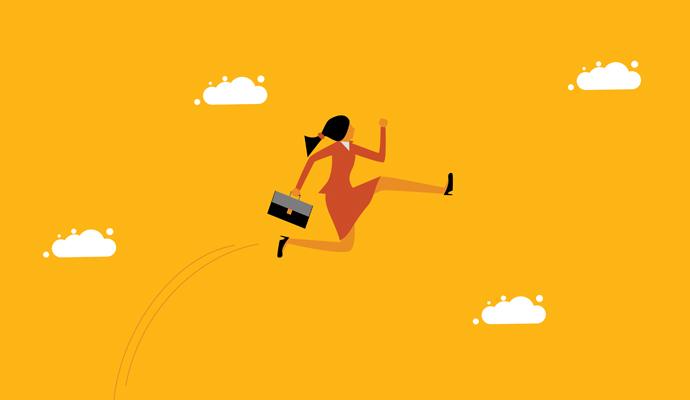 In his new book, Adam Bryant shares tactics that up-and-coming leaders can use to prove they are ready for the next challenge.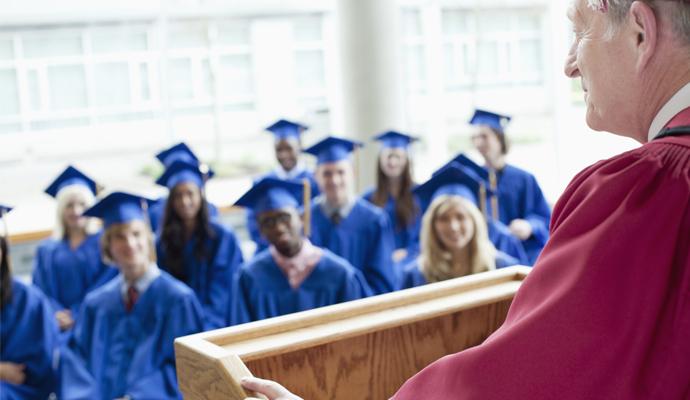 The expectations that employers and employees have of each other have changed. So what should those starting their careers do to get ahead?