Want people to embrace transformation? Allow them to own the change
By empowering people to achieve their own goals, leaders can overcome great skepticism—and achieve great results. What worked for cookstoves in Guatemala can work for corporate cloud adoption.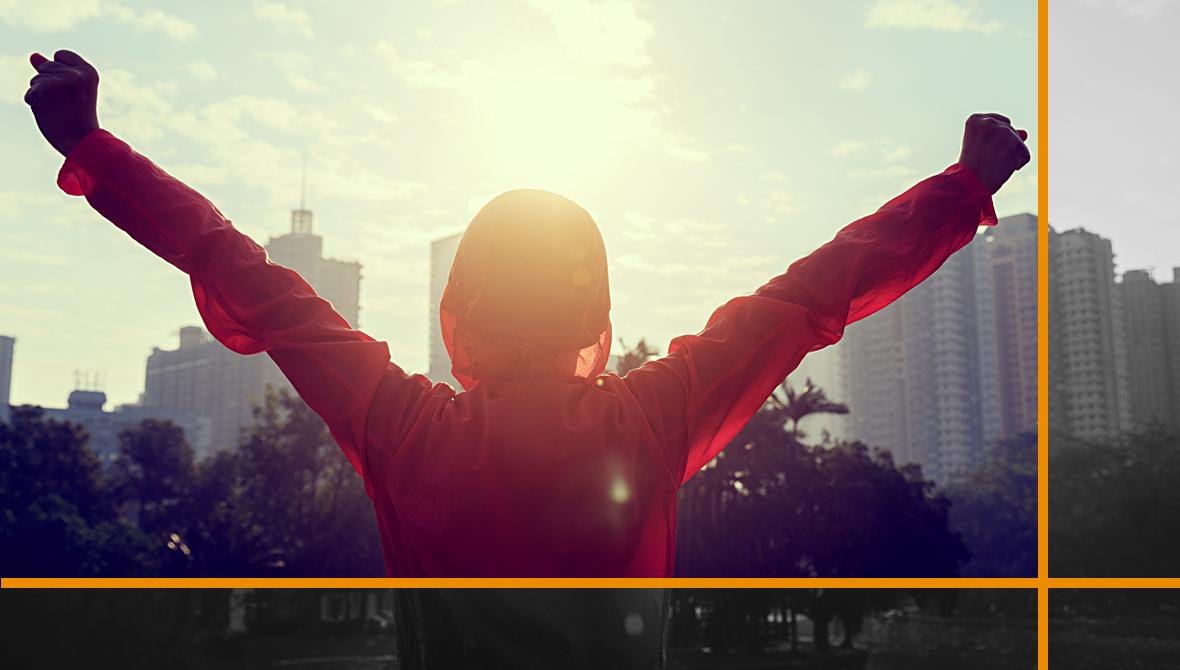 When Greg Van Kirk, a banker by training, was finishing up his two-year Peace Corps stint in the small town of Nebaj, Guatemala, he had a simple idea that would have a major impact. By replacing the traditional campfires that families cooked on inside their homes with cookstoves, the lives of the people in this poor region could be immensely improved. Cookstoves are much more efficient, they produce less smoke (a significant cause of respiratory illness), save families money, and are easier on the environment. In fact, there are few things that can improve the life of a poor family in a place like Guatemala as quickly and cheaply as a cookstove.
Yet getting people to adopt them was difficult. First, there was the upfront cost; second, using them to cook family meals meant asking people to alter what they were used to doing. What Van Kirk decided to do to promote the adoption of cookstoves holds an important lesson for business leaders. Rather than try to impose the stoves on people wary of change, Van Kirk started by empowering a few trusted friends in the community to take materials to build the stoves on consignment, and then sell them for profit.
That idea, sometimes referred to as the MicroConsignment Model, has been used in developing countries to spur adoption of everything from water filters and reading glasses to solar lamps and energy efficient lightbulbs. It works by empowering people to achieve their own goals rather than trying to convince them to change. And it worked for Van Kirk. Not only did people who used the stoves benefit but those making them created profitable businesses, which helped the initiative scale sustainably. The stove is what I call a co-optable resource—something that a person can take ownership of, and once they feel it is their own, they want to encourage others to do the same.
Decades of innovation research has shown that change is most effectively spread socially, from peer to peer, which is how the co-optable resource model works. It doesn't rely on traditional persuasion, but it helps people achieve their own ambitions by choice. And, it takes only a few early "apostles" to get started, so the upfront investment is limited. In fact, research indicates that it only takes between 10 and 25% of potential participants to reach a tipping point. Social spread is how changes can cascade and build to critical mass.
Decades of innovation research has shown that change is most effectively spread socially, from peer to peer, which is how the co-optable resource model works.
Business leaders know that it's one thing to have an idea that works and can produce results, and quite another matter to get that idea adopted at a scale so that it can create impact. The good news is that the approach Van Kirk took to introduce cookstoves can be applied broadly to any type of organization, as businesses seek to introduce new technologies like AI, and adapt to new realities like hybrid work. Empowering people to embrace change because it helps to achieve their own ambitions leads to better outcomes.
The co-optable resource
The principles for a co-optable resource are straightforward: for starters, it must be accessible. Accessible means it must be opt-in, no mandates, no obvious carrots or sticks, and it is owned by those opting in. The barriers to entry must be low, and the benefits of using the resource have to be easy to communicate to others. Finally, it must be both impactful—that is, delivering practical value to its users—and scalable.
In each of the following examples, a co-optable resource led to widespread uptake of a new idea or technology. The first one shows how a small organization was able to replicate itself globally by sharing the heavy lifting of making an idea scalable—an important lesson for managers who are daunted by introducing new ways of working because they feel the burden is all on them. The other two examples show how it's possible to get enthusiasts within organizations to scale the use of technology, transform a business model, and change ways of working.
Spreading good ideas
When Chris Anderson took over the TED conference from its founder, Richard Saul Wurman, in 2001, it was a small and somewhat obscure gathering for the Silicon Valley elite, but Anderson saw the potential for something bigger. The idea of empowering "ideas worth spreading"—TED's mission—was deeply meaningful to him, and he wanted to expand its impact. Encouraged by the success of a Malcolm Gladwell talk on a then-new website called YouTube, the TED staff released some videos of their own featuring conference talks and quickly got requests to bring the conference to other places around the world.
But with a headcount of less than a dozen, organizing events in multiple locations was impossible, so they created TEDx, a program that allows organizers around the world to put on their own events. Much like with the cookstoves, starting with a few early enthusiasts enabled the idea to spread peer to peer. It wasn't long before it hit a tipping point, and TEDx became a viral phenomenon. From just a handful of events, TEDx has grown to hundreds of conferences across the world annually.
Moving to the cloud
When Barry Libenson arrived as global CIO at the data analytics and credit rating giant Experian in 2015, he quickly realized that customers were increasingly demanding real-time access to data. To offer that, he would have to shift the company's IT systems from a traditional on-premise architecture to the cloud. It also became clear that he would run into stiff resistance from all levels of the organization because using the cloud would mean the end of the firm's decades-old business model of sending reports to clients. There were also cybersecurity risks, and the new model would force a change in how the company developed products. In effect, the shift to the cloud would entail three major transformations—a new business model, a technology shift, and a workforce upskilling challenge—all stacked on top of one another, making implementation tremendously difficult.
Although he had the authority to mandate changes and had full support from executive leadership, he knew from decades of hard experience that trying to impose new ways of working and new technology at a 17,000-strong global organization was a fool's errand. "Even when you have the authority to ram something down people's throats," Libenson, who is now retired, told me, "it's not the most effective way to get the results you're looking for."
So instead, he created an "API Center of Excellence" to support apostles who were enthusiastic about developing products for the cloud. Much like with the early enthusiasts of the cookstoves and the TEDx events, the product managers who moved to the cloud produced results, and the initiative gathered steam. The laggards felt the subtle social (and bottom-line) pressure from their peers' success to adopt the new technology. In less than three years, Experian not only completed the initiative, but transformed its business model to offer real-time access to data for its customers, which in turn helped the company develop some of the most successful products in its history.
Introducing factory practices to healthcare
In 2004, the Institute for Healthcare Improvement (IHI), a Boston-based organization that brings quality methods developed in the manufacturing sector to healthcare, was looking at new ways to improve patient safety. Medical professionals, and doctors especially, were just not enthusiastic—and many were horrified—about the notion of bringing best practices from the factory floor to hospitals.
So rather than trying to confront the resistance head on, IHI's founder, Dr. Don Berwick, decided to focus on helping the people at hospitals who were advocates of his methods. He and his staff chose six evidence-based protocols that would be easy for hospitals to implement and would have a clear, measurable impact on patient outcomes. They created "change kits"—a co-optable resource that their allies could use to promote quality practices. These included complete how-to guides for each procedure so that allies at hospitals could promote the protocols themselves. The kits were part of IHI's 100,000 Lives campaign. They weren't mandated, but over the 18 months of the initial campaign, more than a third of all US hospitals used them, and the IHI estimated the new protocols helped prevent 122,000 needless deaths.
Scaling success
These examples show how change begins to scale when people are given resources to help them achieve things they already believed in. The method succeeds because it empowers people to see themselves as heroes within their own story. In the hospital example, the tally of lives saved was incentive enough. The success of the new initiatives, in turn, shifts the perceptions of those around them, opening up new possibilities, and achieving even greater impact.
This approach—convincing, not coercing—can be used in all areas where companies seek to introduce new ways of working, be it new technology or simply new procedures. Though it may be tempting for managers to impose change on everyone simultaneously, a better approach is to start small and give change enthusiasts the resources they need. In the final analysis, successful transformation is about empowerment, not persuasion. By designing a resource that those who believe in change can co-opt for their own purposes, you can unlock powerful forces that enable change.
Recommended stories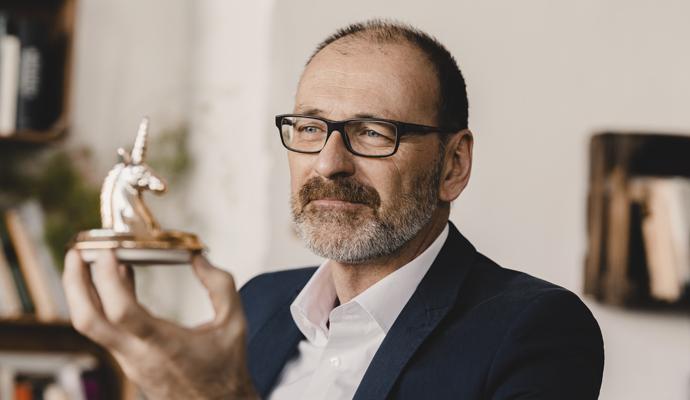 A new book makes the case for adopting the enduring principles of this '80s-era process-management system in digital-first businesses.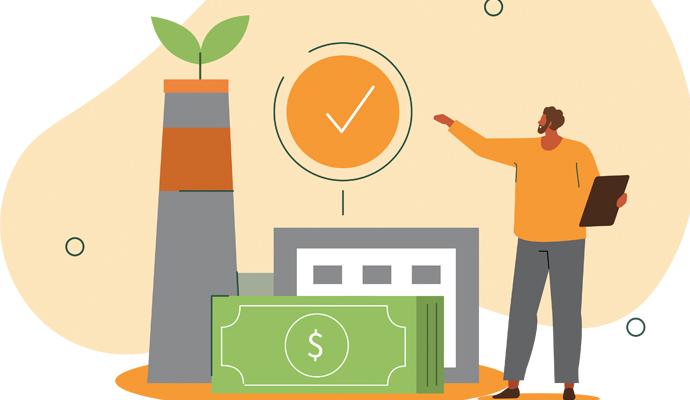 A sweeping philosophical history reveals two groups at odds on the relationship between nature and the economy.