How to develop an intrapreneurial culture
Five foundational building blocks can help innovators maximize value creation inside their organization.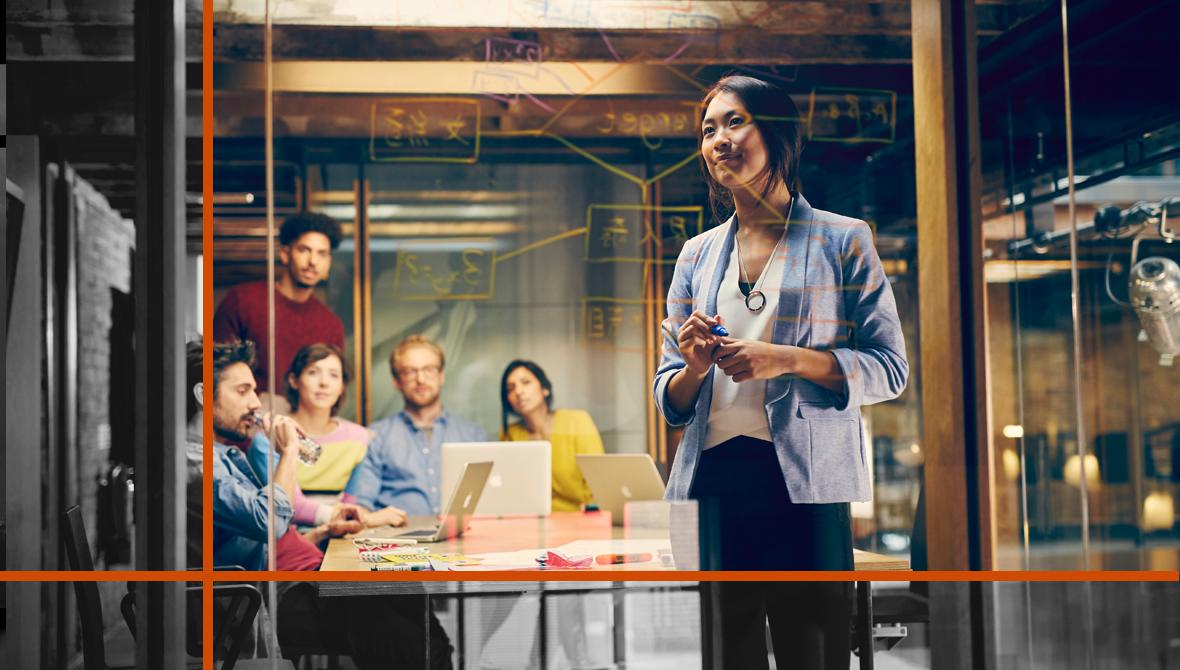 When you think of the word intrapreneurship, what comes to mind? Perhaps it's staging a hackathon, a rapid and bounded way to crowdsource new ideas. Or it could be the 15 to 20% of time allocated in the strategic plan for individuals to spend on personal innovation projects, a concept that was first introduced by 3M in 1948 (and that led to the development of the iconic Post-it note).
Both approaches can certainly inspire people to up their game. But both are also often theatrical—noteworthy more for the performance and experience they create than for their ability to catalyze sustained value creation. That's because such efforts sit "on top of the business," as one CEO described it to me, rather than being fully integrated into it. And herein lies the problem: companies can realize value through intrapreneurship only if they create a truly intrapreneurial culture. And that's a process—not an event.
Companies can realize value through intrapreneurship only if they create a truly intrapreneurial culture. And that's a process—not an event.
I've talked with more than 20 management thinkers and executives about how they define intrapreneurship. Many referred to the work of Professor Howard Stevenson, who taught entrepreneurship at Harvard Business School for more than 40 years. His definition of entrepreneurship—the pursuit of opportunity beyond resources controlled—fits well with what it takes to be an intrapreneur, too. Intrapreneurship, entrepreneurship within an existing organization, is an innovative pursuit specifically designed to surface new opportunities, which helps create new products, services, and even businesses, often outside the usual channels. Intrapreneurs have a hunger to deliver results. Jackie Villacci of Babson College refers to them being "opportunity-obsessed."
A company that wants to inspire intrapreneurship needs to have the ability to mobilize resources across the organization to support the opportunities it surfaces, which can carry execution and reputational risks. But because of the substantial potential upsides, encouraging intrapreneurship should be central to an organization's mission. Take the example of the Happy Meal, which has been pivotal to the growth of McDonald's: the idea came from a maverick internal team. The Sony PlayStation became the first gaming console to ship over 100 million units—though it required internal champions to pick up the pieces from a failed external partnership. Southwest Airlines' humorous safety announcements—pioneered by the airline's founder as an integral part of the business model—have enhanced its customer experience and business.
When intrapreneurship is encouraged, there's evidence that people enjoy greater autonomy and a stronger connection to the organization's purpose; not surprisingly, this leads to higher productivity and engagement. What does it take to develop more of this culture, and then to apply it? It's not an exact science, but there are ways to give your intrapreneurs a leg up.
I've detailed five foundational building blocks for the intrapreneurial culture below: (1) develop an inspirational vision, (2) model behaviors, (3) remove bureaucracy and frictions, (4) create a platform for opportunities, and (5) allay fears, and make it worthwhile. The first three are good management strategies; they are sometimes forgotten or underrecognized, but they're fundamental to encouraging intrapreneurship. The final two center on resources and incentives: intrapreneurial efforts must be supported with the necessary resources, and you must provide both incentives and a safety net to encourage risk-taking.
The building blocks
Develop an inspirational vision. People need to feel inspired, motivated, and energized by a vision for the organization if they are going to pursue new opportunities. That's particularly true for intrapreneurs. So, create a narrative that articulates this vision and the strategy in a way that enables employees to picture what success will look and feel like. People will respond.
When Vimeo, a US-based file-sharing platform, was struggling to compete with the reach and budgets of YouTube and Netflix, Anjali Sud, the marketing director, pitched the idea of creating a platform that gave content creators and businesses the tools to make videos. Joey Levin, CEO of what was then Vimeo's parent company, IAC, agreed, giving her a small team to develop the idea. It turned out to be a big success. She was appointed Vimeo CEO, and the company scaled to become a multibillion-dollar public company.
Model behaviors. If you want intrapreneurs in your organization, model their behaviors yourself. Be an "activist intrapreneur," for example, by spending more time with customers and colleagues so you can understand their jobs and the unmet needs of the customers. In time, this will wake up the "sleeping giant," as one CEO described the potential within her organization. This approach can require a big shift in mindset and behaviors for some executives. A recent Harvard Business School study showed that CEOs spent only 3% of their time with customers (compared with 70% of their time within the organization), which the authors recognized was too low.
A company president I advised buys coffee for people in his call centers and shops and then asks them what they would do differently to better help their customers. Other executives I know have swapped roles with their workers to get a firsthand perspective as a way to surface new ideas. The idea for Amazon Prime came expressly from management listening to ideas from workers on developing new business opportunities.
Remove bureaucracy and frictions. The need to smooth the way may seem self-evident, but it isn't easy. Large, traditional organizations often wrap themselves in unnecessary meetings, governance, and processes. They get buried in running the core business and forget how to create new value-generating activities. So, be intentional and simplify decision-making by tackling the bureaucracy that inhibits you from developing and scaling innovative ideas. A checklist to identify obstacles might help; it could include highlighting unhelpful gatekeepers in the decision-making process and managerial roles that impede ideas from being surfaced and developed.
One of my clients, the CEO of a technology company, cut out 20% of the organization's meetings, simplified the decision-making process, and dedicated at least two days of the week to time with customers and partner organizations (in their ecosystems) after thoroughly reviewing his schedule. He talked to his direct reports about the exercise, explaining his reasoning and change of priorities. Within a matter of days, they followed suit, encouraged by his example. Without much prompting, the managers soon saw ideas bubbling up across the organization.
Create a platform for opportunities. The three building blocks just discussed are critical. It is equally critical to supplement them with budgets, authority, and empowerment within the organization. Intrapreneurship should be explicitly encouraged. Anyone, anywhere in an organization should be able to explore an idea. Reach out to people who bring fresh perspectives and challenge conventional wisdom. Focus on employees who are new to the company (both recent recruits and experienced hires) or people from groups that have been underrepresented and "underestimated" (e.g., women, people of color), to use the words of Ruchika Tulshyan, author of the book Inclusion on Purpose.
Three organizational moves enable this endeavor. Some can be introduced immediately; others may need months or years to take effect because they require a wholesale change in corporate culture.
Invest more resources. Devote money, people, and technology to extending into new markets and developing new business models. It will signal a clear strategic intent and encouragement for intrapreneurial activity; it also will serve as a catalyst for efficient innovation in the core business.
One possible mechanism for investment is corporate venture capital arms, which make minority-stake investments in startups and can be an effective vehicle for intrapreneurship. Make sure these venture mechanisms have a clear mandate and sufficient separation from the mothership to allow them to focus on the startup world. But they also need to be integrated enough in the usual business functions to benefit from corporate resources and to share their learning from the startups. A recent research study showed the real benefit of corporate VC units is in the strategic insight into customers and new technologies that companies reap, rather than the financial returns.
Increase autonomy. Give people the belief that they can be intrapreneurs by providing them with responsibility, training, and learning opportunities that specifically help them identify opportunities and make decisions to stimulate their intrapreneurial spirit. Introduce ways of working that embed greater self-determination in certain areas, leaving the core business to focus on strategy-setting and resource allocation. Do this carefully. Start by giving more responsibility to teams that have delivered strong performance and shown themselves to be capable of operating independently.
Several highly successful businesses have used this model. LVMH, a luxury brand conglomerate, says on its website that its "maisons" (e.g., Veuve Clicquot, Christian Dior) "are both autonomous and responsive. This allows us to be extremely close to our customers, to ensure that rapid, effective, and appropriate decisions can be made. This approach also sustains the motivation of our employees, encouraging them to show true entrepreneurial spirit." At pioneering Chinese equipment manufacturer Haier, bureaucratic management structures were replaced by stand-alone units, microcommunities, and mini-enterprises, over years and decades.
Review and simplify the central innovation processes. Make it easier for intrapreneurs to share, test, develop, and scale their opportunities. German technology and engineering company Bosch has been praised for the clarity and quality of its eight-stage innovation framework, which is based on the lean startup approach. Intrapreneurs should start by ensuring that their opportunity is aligned with the strategy and sets out a clear (customer) problem to be addressed. Things to consider include specifying the evidence (e.g., of consumer interest) required to be successful, explaining the basis of decision-making, focusing innovation events on strategic priorities, and sharing success stories and failures.
Allay fears, and make it worthwhile. Even with more opportunity, some people will be reluctant to step forward because there isn't enough incentive to take a risk. They fear failure, rejection, and a lack of recognition for their intrapreneurial efforts. In PwC's latest Global Workforce Hopes and Fears survey, 65% of workers said their managers did not tolerate small-scale failures. In situations like this, employees will think twice before taking risks.
To allay these fears, create the conditions for people to feel safe in taking intrapreneurial risks. Upskill people in how to use innovation tools, and encourage them to develop new commercial arrangements. This can be reflected in metrics and incentives that inspire creative risk-taking. US agricultural machinery company John Deere, for example, measures growth in legacy customers adopting new business models, uptake of experimental new offerings, the number of new options trialed, and the internal adoption rate of new business models (which go beyond sales and operations to include financial, compliance, security, and other departments).
Structure compensation so intrapreneurs have an opportunity to earn an upside from the results of their endeavors (while recognizing this performance data will not be the only contributor to their pay). Chinese companies Ping An and Haier offer managers of new ventures and business units a share of equity. Too often, people are encouraged to be more intrapreneurial but are assessed and compensated on measures of their operational proficiency.
Always encourage people to share their strengths, skills, and stories. This builds trust, a sense of community, and a greater propensity to take risks. Give recognition generously, especially at the beginning, when an idea is new and untested, and it's often not clear whether it'll prove successful. And react to mistakes and failures kindly, focusing on capturing and applying learning.
Early in his tenure, Tom Fussell, CEO of BBC Studios, the BBC's commercial production and distribution business, set out a bold vision to double the business within seven years. Developing a higher-performance culture in which people could be the best versions of themselves was critical to achieving this. He started by sharing his own story, which led to others sharing theirs in what became a viral "This is me" campaign. He also encouraged more timely, constructive recognition of efforts as people pursued new business opportunities. This culture played a pivotal role in the business's record-breaking sales and profit performance.
Developing a more intrapreneurial culture requires more than theater or tokenism. Inspire, encourage, and empower your people to develop new ideas that create value for your customers and your organization. These five building blocks will help you develop the mindsets, skills, and practices to do so.
Author profile:
David Lancefield is a strategist and coach who has advised more than 40 CEOs and has led 15 digital transformations. He hosts the interview series Lancefield on the Line and publishes the email newsletter Strategic Leader. Lancefield was a senior partner with Strategy&, PwC's strategy consulting business.
Recommended stories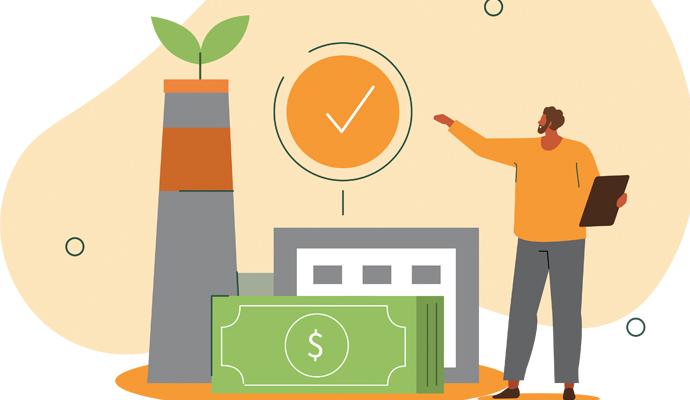 A sweeping philosophical history reveals two groups at odds on the relationship between nature and the economy.