How to Grow into an Original Person
In his new book, Adam Grant turns the conventional wisdom on non-conformity on its head.
Most professors find the insight that leads to new books in pools of data, focus groups, or controlled studies. Adam Grant, the young Wharton professor who made waves with his 2013 book, Give and Take, got the idea for his latest volume in the real world. In a recent interview, Grant told me that several years ago, he passed on an opportunity to invest in Warby Parker, the wildly successful online glasses retailer. Why? He didn't recognize the potential and originality of the company's founders and their business model. "I study behavior for a living, and I was still wildly wrong," Grant said. "What can we learn from that?"
Grant's new book, Originals: How Non-Conformists Move the World (Viking, 2016), is an investigation into the patterns of behavior that lead to independent thought. In the book, Grant defines originality as the ability to champion an idea that's different from and better than others in its domain. Because originals are the "individuals who fuel creativity and drive change in the world," it is vital to grasp what makes them tick. Originals delivers on its promise. It reveals the key characteristics of originality and provides useful suggestions for how to build capabilities in this area.
What's most interesting about Grant's approach is the way he convincingly demonstrates that the path to originality may lie along a different road than today's conventional wisdom dictates.
Originals don't need to be thrill-seeking adrenaline junkies. Rather, he writes, they "are children who are the least likely to become the teacher's pet," and who are able to advance their ideas by playing "it safe instead of risking it all." They thrive not by coming up with new concepts, but by being able to discern which ones work best. "The biggest barrier to originality is not idea generation — it's idea selection," he writes. Rather than seek to work as isolated geniuses, originals need to involve others. "The best way to get better at judging our ideas is to gather feedback" from "fellow creators" who have "a lot of experience" in the relevant domain. And when seeking responses, they should actively troll for pushback. Originals get more valuable feedback and support from "disagreeable managers" who have a "track record for challenging the status quo."
The management literature is full of paeans to the advantage that brash first-movers gain. But Grant notes that "the advantages of acting quickly and being first are often outweighed by the disadvantages." In words that will be music to the ears of many, Grant argues that strategic procrastination "can be a resource for creativity" and that driving change requires waiting "patiently for the right moment." Instead of using the hard sell, originals, he notes, secure allies by delivering "a moderately tempered message that is neither too hot nor to cold, but just right" and placing more emphasis on "shared tactics" over "common goals."
In words that will be music to the ears of many, Adam Grant notes that strategic procrastination "can be a resource for creativity"
In the book's last chapter, Grant provides a list of practical actions people can take to unleash original thought and action. There's also an online quiz to test your knowledge. But although the list and quiz are good refreshers, they are by no means comprehensive. And as you read the book, you should be on the lookout for actions that resonate based on your context and capabilities. For example, during our interview, Grant reflected on his Warby Parker mistake and his research. In retrospect, Grant says, he would have "spent more time learning about the founders and their motivations," and seeking the judgment of other creators who were knowledgeable about retail and fashion, as well as about how to convince buyers to shift from bricks to clicks. Had Grant done this homework, he would have learned that the founders had a deep "history of challenging the status quo and a track record of going against the grain," that they "possessed a rich breadth and depth of experiences" in various industries and functional disciplines, and had well-thought-out solutions on how "to overcome objections to ordering glasses online."
Originals differs from Grant's prior book, Give and Take (Penguin, 2013), which had a relatively simple core message: "givers" (people who are generous of spirit and good at collaborating) will do much better than "takers," given that "matchers" (those who balance taking and giving). In Originals, Grant is quick to point out, there is "no one grand theory" or "core organizing framework." As a result, I found that reading the book was like surfing waves of ideas, articulated through captivating stories and backed up with plenty of research. Although it was thoroughly enjoyable, it was easy to forget the preceding chapter once I became engrossed in the next. With this realization, I started journaling my reflections and have drafted a personalized development plan to increase my originality and a list of potentially high-impact ideas to share with my clients.
Although the journey to become more original is a personal one, I asked Grant to share three ideas that he believes should be in the "go bag" of most leaders. Here's what he emphasized.
First, to avoid groupthink, defined as the pressure "to conform to the dominant, default views instead of championing diversity of thought," leaders should hire for cultural contribution rather than for cultural fit. You can hire for cultural contribution by "figuring out what values are not adequately represented or missing from your culture" and "assessing potential candidates for how they can improve the culture."
Second, to avoid confirmation bias, defined as seeking out information to support an existing preference, leaders must unearth devil's advocates in the organization rather than assign particular individuals to play the role. In the book, Grant cites research that reveals that devil's advocates who are assigned are dismissed by their peers because "they're just playing a role" and "don't argue forcefully" enough for the group members "to take them seriously." By contrast, finding people who really believe "in the position they are representing," is much more powerful. "Genuine dissenters challenge people to doubt themselves," as he puts it. To unearth dissenters, Grant recommends "meeting with people one-on-one to find out what they truly believe" and "inviting people who are silent into the conversation."
Third, leaders should "combat conformity" by striving to make it easy for people to criticize leadership and by encouraging people to disagree. Here, the behavior of those at the top sets an important example. Grant recommends "voicing your own weaknesses" to encourage feedback and "evaluating employees on how well they criticize upward."
Grant is clearly an original. But he wasn't born that way. His ability to improve his originality over time is an encouragement for all who wish to drive change in the world. "Years before I started writing the book, I was a conformist," he told me. "As a child, the only time I was called into the principal's office, I cried. I was the teacher's pet and worked to please my elders by following the rules." Grant views the book "as a culmination of a journey toward becoming more comfortable championing new ideas."
I found Originals to be convincing. Before reading it, I believed that originality was primarily a matter of nature, not nurture. Either you were born an original or you weren't. But engaging with Grant's personal journey and his research confirms for me that originality can be enhanced over time. It turns out we are all originals-in-process.
Recommended stories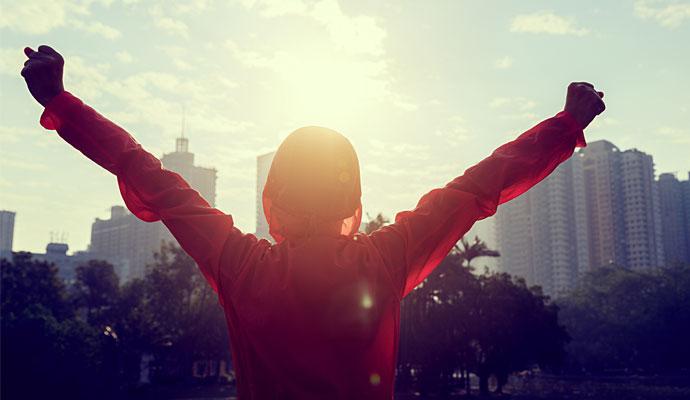 By empowering people to achieve their own goals, leaders can overcome great skepticism—and achieve great results. What worked for cookstoves in Guatemala can work for corporate cloud adoption.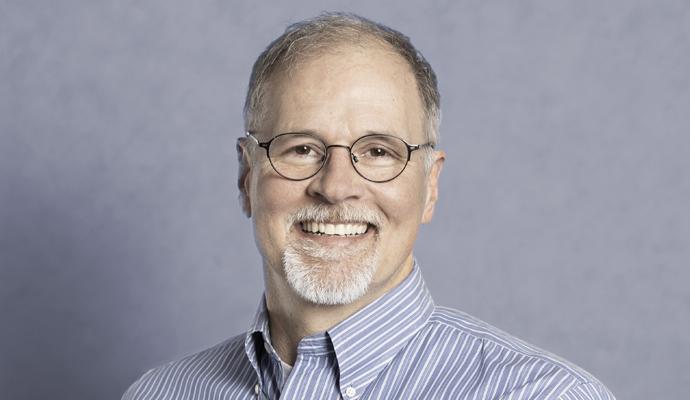 CEO Robert Playter dispels worries about the potential harm robots could inflict and thinks they will empower people instead of displacing them.