Woman at Work
In a new memoir, Wall Street veteran Sallie Krawcheck recalls her career and her evolution into an entrepreneur and advocate for women in the workplace.
A version of this article appeared in the Autumn 2017 issue of strategy+business.
Own It: The Power of Women at Work
by Sallie Krawcheck, Crown Business, 2017
When Sallie Krawcheck lost her prominent investment banking job in 2011, she was intent on learning from the experience. She writes that she "hit the wine bottle," thanked members of the board for the opportunity, assessed how she could have improved, contemplated what she loved about her previous jobs, and plotted her next move. The result, following nine networking introductions over several years, was the acquisition of 85 Broads, a women's business network.
Krawcheck's Own It: The Power of Women at Work is a compelling guide for professional women who need to navigate a business world in transition. Own It is one of a number of books that have been published by and for emerging female business leaders, but Krawcheck's Wall Street background — she was chief financial officer and head of wealth management at Citigroup and CEO of Merrill Lynch Wealth Management — ensures that the advice isn't sugarcoated. As one of the few women who has negotiated with Sandy Weill (the former head of Citigroup) and Ken Lewis (the former head of Bank of America), Krawcheck has experience in being the only female in a room populated not by "cartoon-character villains," as she puts it, but by middle-aged white men who had educational backgrounds, training program experience, and social connections similar to her own.
Krawcheck's Wall Street background ensures that the advice isn't sugarcoated.
The best parts of the book are when Krawcheck uses her born-and-bred-of-Wall-Street background to distill valuable lessons. For example, after starting as a data-driven research analyst at Sanford Bernstein, she got her first promotion while visibly pregnant. At that firm, as opposed to some other workplaces, she recalls, she was encouraged and able to speak more freely. "At which company do you think I was more effective, not to mention happier?" she asks.
Krawcheck takes an expansive view of careers, looking beyond promotions and workplace culture to retirement savings. One of her epiphanies is that the retirement savings crisis is largely female oriented. Krawcheck notes that professional women invest less than men and retire with two-thirds the money of men, even though women live five years longer, on average. One of the biggest mistakes women make, she claims, is not realizing that investing 5 percent of a salary in a diversified portfolio can yield US$1.5 million to $2 million over 40 years. Although it's not exactly new, this advice is more compelling coming from a woman who has turned her investment banking experience into a business designed to help women save more and start companies: Krawcheck is CEO and cofounder of Ellevest, a digital investment platform that aims to help women reach their financial goals. She also continues to chair Ellevate, the former 85 Broads.
Although her business is forward-looking, some of her career advice is old school. For example, Krawcheck recommends going to industry events to network personally, even in this age of LinkedIn. Like other female CEOs, Krawcheck testifies that networking has been invaluable to her. She gives several examples: It was Sandy Weill who recommended her to Lewis for the Merrill post at Bank of America. Later, when the number of holiday cards she got from former Bank of America colleagues after being "restructured out" declined by about 95 percent, she turned to an external network that she had built for years. And her goal of helping women invest and start businesses traces back to when she was seated on a plane next to former SEC chair Arthur Levitt. He connected her to someone who eventually led her to Janet Hanson, founder of 85 Broads, the company that turned her into an entrepreneur.
Among the many people urging women to "own" their power, Krawcheck speaks with an unusually powerful and authentic voice. In one chapter, she excoriates female-on-female bullying, a phenomenon that many authors of such books ignore. When the advice treads on old ground, Krawcheck acknowledges it, as in the cheekily named "The Obligatory Ask-for-the-Raise and How-to-Negotiate Chapter." But the author adds her own take based on her decades in the cauldrons of Wall Street.
Krawcheck admits that she is a latecomer to diversity boosting. Aware that progress on gender parity has been slower than expected, she notes that programs designed to attract and hire women and minorities that have been in place for years and even decades are ineffective. At the same time, she attributes her firing from Citigroup to being female because she challenged orthodoxy. From her personal and professional experience, Krawcheck has concluded that diversity is the only way to achieve equality. And she's right. 
Author profile:
Jill Priluck is a journalist who lives in New York City. Her reporting and analysis has appeared in the New Yorker, Slate, and Reuters, among other publications.
Recommended stories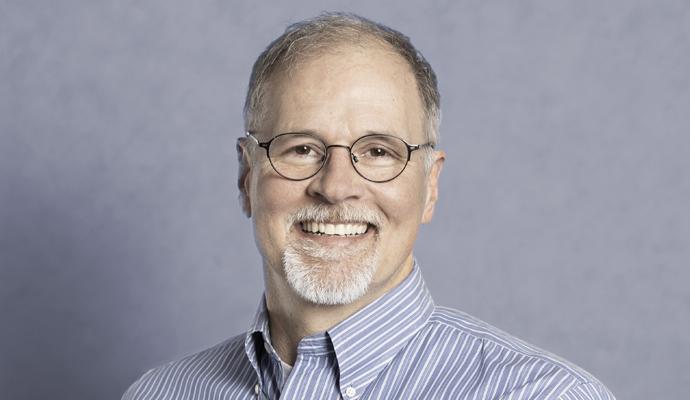 CEO Robert Playter dispels worries about the potential harm robots could inflict and thinks they will empower people instead of displacing them.