Women's Work
Veteran journalist Joann Lublin chronicles the triumphs and travails of women rising to the C-suite.
A version of this article appeared in the Spring 2017 issue of strategy+business.
Earning It: Hard-Won Lessons from Trailblazing Women at the Top of the Business World
by Joann S. Lublin, HarperBusiness, 2016
When General Motors CEO Mary Barra first worked as a controls engineer at a GM plant in Pontiac, Mich., she was responsible for ensuring that the factory was running properly. Every time she walked past one corner of the floor, an assembly worker whistled in her direction. One day she stared at him. "What are you doing?" she asked. He said he was trying to attract her attention. Barra suggested that a better way to do so was to say hello. He stopped whistling.
The anecdote is one of many that pepper Earning It: Hard-Won Lessons from Trailblazing Women at the Top of the Business World, by Joann S. Lublin. A management news editor at the Wall Street Journal, the author interviewed 52 female corporate leaders about their experiences advancing in the corporate world — a world in which women run just 4.2 percent of Standard & Poor's top 500 companies. About two-thirds of the women included are present or past CEOs of publicly traded companies. The list includes Denise Morrison of Campbell Soup and Maggie Wilderotter of Frontier Communications, who were among the first women to lead public companies; Carly Fiorina of Hewlett-Packard, the first woman to run a Fortune 20 company; and Beth Mooney of KeyCorp, the first woman to lead a top 20 commercial bank.
Part self-help, part historical record, Earning It is filled with anecdotes that will not surprise any woman who has worked at the helm of any group, department, or division. Men who discriminate against, sabotage, and, yes, help their female counterparts have been as ubiquitous in C-suites and cubicles over the past several decades as pod-based coffeemakers are today. The book is a useful diagnostic tool for what ails women in corporate America. Lublin's interview subjects endured unequal pay and opportunities, were held to different standards, and faced sexual harassment. Coworkers asked them to prepare coffee, supervisors kissed them on the lips, male peers earned 25 percent more at jobs with the same or fewer responsibilities, and competitors undermined their authority. Lublin shares how she herself helped crack the glass ceiling at the Wall Street Journal. When she arrived as a young reporter in 1971, she was one of just 11 women in the 150-member reporting and editing staff.
The book aims to be a road map for women who are launching careers, pursuing promotions, and tackling assignments. Each chapter ends with bulleted takeaway lessons for opening doors, getting picked, negotiating pay, juggling family life, and managing men, among other topics. These are helpful to a degree. But it's clear that business has changed dramatically since women like Barra and Fiorina began blazing their trails through large corporate bureaucracies two and three decades ago. Companies are slimmed down and less centralized than they once were, and career paths have become less linear. And there has been progress on some of the issues Lublin highlights. For example, although pay inequality and work–life balance are still big concerns, women are more likely to face men — and other women — vying for the same opportunities than to be kissed against their will at meetings.
Lublin particularly excels when addressing the slim ranks of women in boardrooms. In the fall of 2015, more than four of every five directors at the 500 biggest companies were men. Frontier's Wilderotter recalls that she became a board member of the National Cable Television Association (now the Internet and Television Association) in 1987 only after soliciting 2,000 industry members for support. Of her win, she said, "It was a little bit like the shot heard around the world." When Denise Morrison was running a Nestlé unit's financials and staff, it took eight years to get her first directorship because management claimed they wanted an "active CEO." In 1997, when former Citigroup managing director Janet Clarke sought to become the first woman on the board of a chemical company, she was asked — illegally, as she noted — whether she planned to have children. Clarke opted not to continue seeking the position, telling the chief executive that being the first woman on the board "is not going to be a good fit."
Lublin's interview subjects endured unequal pay and opportunities, were held to different standards, and faced sexual harassment.
Husbands make an appearance in Lublin's narratives as both champions and challenges. The women in Earning It are caring for sick spouses, sidestepping conflicts, or benefiting from co-parenting. And we see, up close, the challenges of juggling work and family life. Outgoing Securities and Exchange Commission chair Mary Jo White recused herself from at least 10 probes into clients of Cravath, Swaine & Moore because her husband was co-head of a practice at the firm. Dawn Lepore was running Drugstore.com, which had US$456 million in sales, and sat on the boards of eBay and the New York Times while caring for a daughter in kindergarten and a son in third grade when her husband was diagnosed with multiple myeloma and received a bone marrow transplant. "That was the hardest time of my career," she recalled. One day she burst into tears in front of a Drugstore.com board member, and some female acquaintances berated her for continuing to work. Her husband urged her not to quit.
No book on women in the workplace would be complete without mentioning physical appearance. Lublin devotes a chapter to "presence" that explores the emphasis in corporate America on women's looks, including a tale of a female supervisor scolding an underling for wearing an outfit that revealed too much cleavage. Barra's response when she was ridiculed for wearing designer shoes is a telling takeaway from Earning It. "That's really not that important," she said. "Judge me on the results."
Author profile:
Jill Priluck is a journalist who lives in New York City. Her reporting and analysis has appeared in the New Yorker, Slate, and Reuters, among other publications.
Recommended stories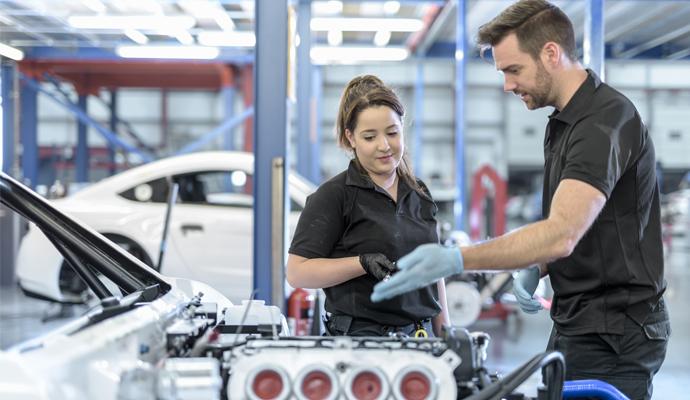 When the paint shop leadership team for carmaker Audi initiated a change process, they decided to trust the power of questions.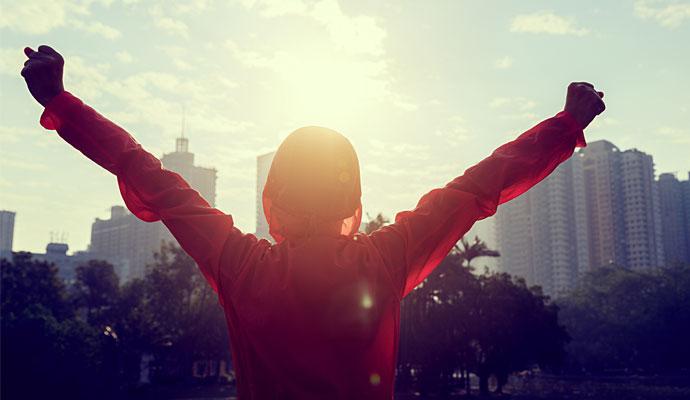 By empowering people to achieve their own goals, leaders can overcome great skepticism—and achieve great results. What worked for cookstoves in Guatemala can work for corporate cloud adoption.