Putting the WOW in Service
Ken Blanchard, coauthor of Raving Fans: A Revolutionary Approach to Customer Service, introduces a passage about how great customer service builds brands and loyalty from Delivering Happiness: A Path to Profits, Passion, and Purpose, by Tony Hsieh.
(originally published by Booz & Company)
To keep your customers today, you can't be content just to satisfy them. If you want your business to thrive, you have to create what I call Raving Fans — customers who are so excited about the way you treat them that they want to tell stories about you. These customers become part of your sales force.
Great service is not an accident. It starts when you decide what kind of experience you want your customers to have — when you articulate a clear vision. You keep it alive by empowering your people to go the extra mile for the customer. When it's innovative and comes from the heart, great service keeps customers coming back again and again.
Tony Hsieh, CEO of Zappos.com, understands what great customer service — or, as they call it at Zappos, WOW service — is all about. Once you read the following excerpt, you'll understand two things. First, you'll figure out why Zappos quickly became the biggest online shoe store. Second, you'll know the company is not exaggerating in calling it WOW service.
— Ken Blanchard

---
Excerpted from Chapter 5 of Delivering Happiness: A Path to Profits, Passion, and Purpose
---

We receive thousands and thousands of phone calls and e-mails every single day, and we really view each contact as an opportunity to build the Zappos brand into being about the very best customer service and customer experience. Looking at every interaction through a branding lens instead of an expense-minimization lens means we run our call center very differently from most call centers.
Most call centers measure their employees' performance based on what's known in the industry as "average handle time," which focuses on how many phone calls each rep can take in a day. This translates into reps worrying about how quickly they can get a customer off the phone, which in our eyes is not delivering great customer service. Most call centers also have scripts and force their reps to try to upsell customers to generate additional revenue.
At Zappos, we don't measure call times (our longest phone call was almost six hours long!), and we don't upsell. We just care about whether the rep goes above and beyond for every customer. We don't have scripts because we trust our employees to use their best judgment when dealing with each and every customer. We want our reps to let their true personalities shine during each phone call so that they can develop a personal emotional connection (internally referred to as PEC) with the customer.
Another example of us using the telephone as a branding device is what happens when a customer calls looking for a specific style of shoes in a specific size that we're out of stock on. In those instances, every rep is trained to research at least three competitors' Web sites, and if the shoe is found in stock to direct the customer to the competitor. Obviously, in those situations, we lose the sale. But we're not trying to maximize each and every transaction. Instead, we're trying to build a lifelong relationship with each customer, one phone call at a time.
A lot of people may think it's strange that an Internet company is so focused on the telephone, when only about 5 percent of our sales happen through the telephone. In fact, most of our phone calls don't even result in sales. But what we've found is that on average, every customer contacts us at least once sometime during his or her lifetime, and we just need to make sure that we use that opportunity to create a lasting memory.
The majority of phone calls don't result in an immediate order. Sometimes a customer may be calling because it's her first time going through the returns process, and she just wants a little help stepping through the process. Other times, a customer may call because there's a wedding coming up this weekend and he just wants a little fashion advice. And sometimes, we get customers who call simply because they're a little lonely and want someone to talk to.
I'm reminded of a time when I was in Santa Monica, California, a few years ago at a Skechers sales conference. After a long night of bar-hopping, a small group of us headed up to someone's hotel room to order some food. My friend from Skechers tried to order a pepperoni pizza from the room-service menu, but was disappointed to learn that the hotel we were staying at did not deliver hot food after 11:00 pm. We had missed the deadline by several hours.
In our inebriated state, a few of us cajoled her into calling Zappos to try to order a pizza. She took us up on our dare, turned on the speakerphone, and explained to the (very) patient Zappos rep that she was staying in a Santa Monica hotel and really craving a pepperoni pizza, that room service was no longer delivering hot food, and that she wanted to know if there was anything Zappos could do to help.
The Zappos rep initially was a bit confused by the request, but she quickly recovered and put us on hold. She returned two minutes later, listing the five closest places in the Santa Monica area that were still open and delivering pizzas at that time.
Now, truth be told, I was a little hesitant to include this story because I don't actually want everyone who reads this book to start calling Zappos and ordering pizza. But I just think it's a fun story to illustrate the power of not having scripts in your call center and empowering your employees to do what's right for your brand, no matter how unusual or bizarre the situation.
As for my friend from Skechers? After that phone call, she's now a customer for life.
— Tony Hsieh
Copyright (c) 2010 by Tony Hsieh. Reprinted by permission of Business Plus, an imprint of Hachette Book Group. All rights reserved.
Recommended stories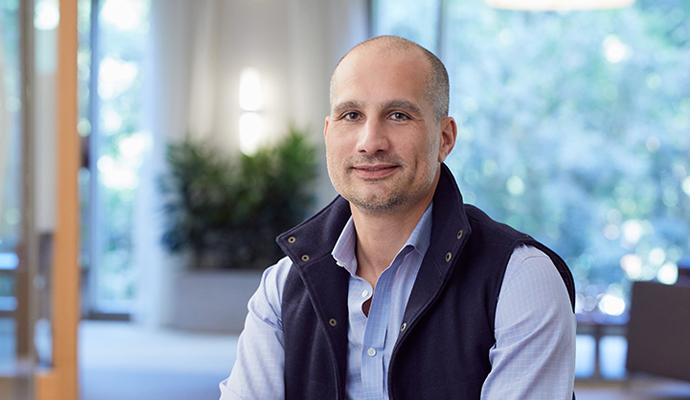 How do you survive—and thrive—after a crisis? The chief information security officer of Equifax offers hard-won advice for leading under pressure, building a strong risk culture, and making security strategic.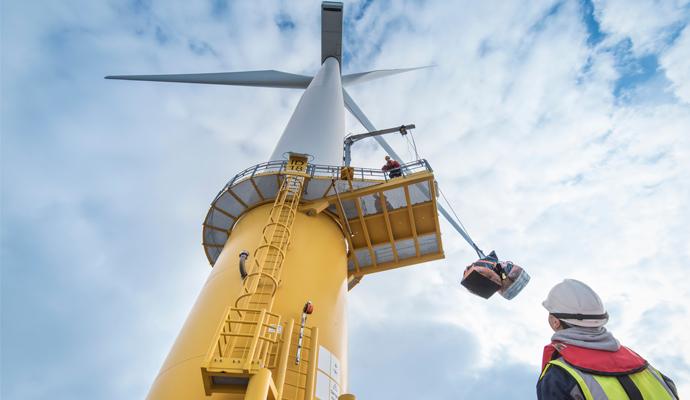 Here's how financial institutions can rebalance a portfolio for net-zero commitments while managing the impact on people, the planet, and profits.