The Stagecraft of Steve Jobs
How Apple's CEO used narrative and dramatic techniques to manage his message.
(originally published by Booz & Company)
Title: Narrative, Drama and Charismatic Leadership: The Case of Apple's Steve Jobs (Subscription or fee required.)
Authors: Abz Sharma (University of Sydney, Australia) and David Grant (University of Sydney, Australia)
Publisher: Leadership, vol. 7, no. 1
Date Published: March 2011
When Steve Jobs, cofounder and CEO of Apple Inc., takes the stage during one of his rare but much-watched public appearances, as he did in early June 2011 to unveil the iCloud, Apple's new online storage system, he's doing more than merely introducing a new product or delivering a keynote speech, this paper contends. Through his carefully stage-managed appearances, Jobs uses narrative and dramatic techniques to help reinforce his identity as a charismatic leader and to frame the Apple story in his terms. Jobs is an icon, and Apple is among the most hallowed brands in the world; nevertheless, the techniques he uses offer lessons for other senior executives who need to manage the message about themselves and their companies.
As Jobs rose to prominence along with the Apple II and Macintosh computers in the 1970s and 1980s, he was dogged by stories of what the authors call his "narcissism, temper, epic tantrums, and bad behavior," which spilled into unauthorized biographies and press accounts. In September 1985, after Jobs left Apple following a months-long power struggle with then CEO John Sculley, details of his tearful departure, including his resignation letter, leaked into the mainstream press. After that, Jobs became more guarded with the media.
Since his return to Apple in 1997, Jobs and his closest aides have worked tirelessly to suppress leaks involving trade secrets or rumors about unannounced products. But Jobs's oft-stated view that "loose lips sink ships" doesn't serve only to protect Apple's commercial interests, the authors write. It also serves a dramaturgical point. Apple relies on highly anticipated trade shows, conferences, and special events — broadcast online to vast audiences — to interact with customers, shareholders, and media. As Jobs typically demonstrates new products and services, he also pushes his preferred narrative and reinforces his bond with Apple enthusiasts.
Through their textual and visual analysis of Jobs's speeches, the authors highlight the ways that leadership can be generated through narrative and storytelling. Stage management is vital — the charismatic leader can counter unwanted "backstage" leaks, rumors, or faux pas with a "front-of-the-stage" narrative that moves the organization's story in a more desired direction. To that end, the authors note that the relationship between leaders and followers is never static, but is in an ongoing state of flux both behind the scenes and at center stage.
The authors illustrate their thesis by focusing on three of Jobs's performances that came at key moments in Apple's history and his career.
The first presentation was in 1997 at Macworld Expo. Jobs had just returned to Apple and wrested back control of the company, which was in dire financial straits. At the conference, he dropped a bombshell, announcing a US$150 million investment in Apple by archrival Microsoft. From a minimalist stage, dressed casually in trousers and a black vest over a white pullover shirt with the sleeves rolled up, Jobs sought to affect a town-hall meeting vibe.
But when a guest appearance by Microsoft CEO Bill Gates was met with loud boos, Jobs had to depart from his planned script and launch into a kind of impromptu sermon. He invoked a collective voice — using we and us — to appeal to his followers and frame the Apple–Microsoft rivalry as something in the past. He encouraged Apple's followers to give up their feelings against Microsoft and take responsibility for Apple's future. As the authors write: "Moralized and enlightened by Jobs' unscripted sermon...they applaud[ed] enthusiastically, in approval of [his] 'vision' narrative."
The second speech took place at the Worldwide Developers Conference in 2002, where Jobs staged a mock funeral for the out-of-date Mac OS 9 operating system. The stage was brightly lit, giving it a "heavenly" feel, and a church interior with stained-glass windows was projected onto a huge backdrop. Fog billowed from smoke machines, while a black casket rose from a trap door. As Bach's organ dirge Toccata and Fugue faded, Jobs — dressed in a purposely out-of-place mock-turtleneck shirt and jeans — gave a humorous eulogy for the operating system.
"Please join me in a moment of silence as we remember our old friend, Mac OS 9," Jobs concluded, and the audience dutifully fell quiet. In this moment, the authors write, "the humor and symbolism of Jobs's performance had exorcised years of developer frustration and anger." Jobs's wit and cleverness reflected Apple's identity and that of its customers, who see themselves as good-humored, goal-oriented, and willing to learn.
The third appearance was at the 2007 Macworld Expo, where backstage rumors circulated among analysts and bloggers about a new device called the iPhone. The rumors brought unprecedented attention to Apple, and raised the stakes for Jobs's keynote address. Once again, the audience was facing a minimalist stage with a huge screen at the rear, its attention shifting back and forth from Jobs to the screen thanks to lighting effects.
Wearing his familiar casual ensemble, Jobs began by alluding to the sense of occasion and invoking the collective identity: "We're going to make history together today." But not immediately: First he teased the audience with sales data for the iPod and iTunes music service. Then, after a pause, Jobs said, "Today, Apple is going to reinvent the phone, and here it is." The big screen showed a picture of an iPod with a rotary dial, sending waves of laughter through the audience. "No, actually here it is," Jobs said as he removed a phone from his pocket to gasps from the audience, "but we're going to leave it there for now."
The well-timed gag acknowledged the months-long anticipation of the audience; over the next hour, Jobs demonstrated all of the iPhone's features. Finally, he revisited Apple's organizational narrative, saying that with the Mac, iPod, Apple TV, and now the iPhone, the company had outgrown its registered name, Apple Computer. To reflect the new product mix, Jobs announced that the company would now be known as Apple Inc., garnering a standing ovation from the employees in the front row that spread to the wider audience. Jobs had managed to take the audience into the future with him.
Bottom Line:
A study of Steve Jobs's presentations at Apple conferences and trade shows demonstrates how charismatic leaders use narrative and storytelling to define themselves and their companies. Not everyone has the stage presence or the storyline that Jobs has. But other CEOs can apply his techniques and their emotional underpinnings — humor, spontaneity, a mix of self-deprecation and pride, and, perhaps most importantly, a sense of community — to their own corporate stages.
Recommended stories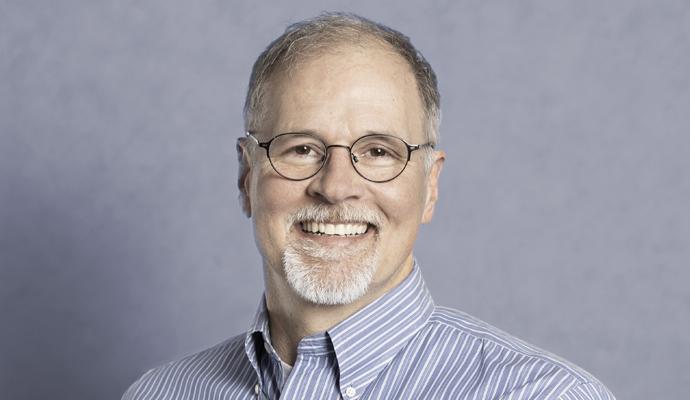 CEO Robert Playter dispels worries about the potential harm robots could inflict and thinks they will empower people instead of displacing them.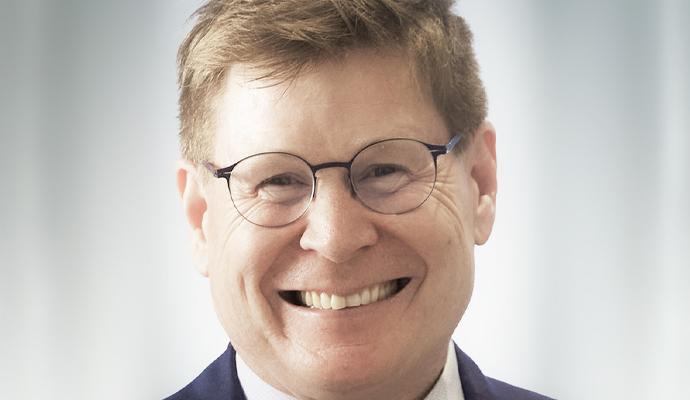 CEO Kevin Strain is nurturing a company culture that balances short-term agility with long-term outcomes.