Aaron Hurst's Required Reading
The CEO of Imperative recommends three books that explore purpose from individual and organizational perspectives.
Purpose is Aaron Hurst's purpose. His career has been devoted to helping people gain more meaning and fulfillment from their work. Furthermore, he believes the quest for purpose among an ever-increasing number of people and organizations is a driving force behind several notable economic developments, including the rising number of tech startups, the maker and local movements, and the sharing and gig economies.
In 2001, Hurst harnessed the growing desire and demand for purpose by founding the Taproot Foundation. Since then, the online marketplace, which connects nonprofit organizations to professionals in a wide variety of fields, has facilitated the delivery of more than $150 million in pro bono services. In 2008, Hurst was instrumental in the conception of the White House– sponsored initiative A Billion Change, which enrolled more than 50 companies and pledges of more than $1 billion in pro bono services in its first year.
More recently, Hurst launched Imperative, a for-profit technology platform that helps individuals and organizations tap the power of purpose. He is the author of The Purpose Economy: How Your Desire for Impact, Personal Growth, and Community Is Changing the World (Elevate, 2014), as well as the 2015 Workforce Purpose Index, the first in series of annual studies that will explore the size and characteristics of the purpose-oriented workforce.
I asked Hurst which books he found most inspirational and informative on the subject of purpose. He recommended the following three titles.
Man's Search for Meaning, by Viktor E. Frankl (Verlag Jugend & Volk, 1946). Frankl transformed his horrific experience as an inmate and forced laborer at the Auschwitz concentration camp into one of the most inspiring and influential books of the last century. It is a book that in its very existence powerfully conveys one of the most important lessons we can learn about purpose: Purpose isn't a luxury — it is a choice.
Frankl believed that meaning — a synonym for purpose — is present in every moment of our lives, and we need only let it in to tap its power. While the conditions in which we work and live affect our well-being, freedom ultimately isn't dependent on our environment. Instead, it flows from how we inhabit and react to each moment. Even in suffering and death, the Austrian neurologist and psychiatrist concluded, we can find meaning and purpose.
In Western culture, we tend to look to our employers and jobs for meaning. While our work is an important source of meaning, leaders should read and periodically reread Frankl to remind themselves and their teams that, at the end of the day, meaning comes from within each of us and therefore is primarily an individual responsibility.
Firms of Endearment: How World-Class Companies Profit from Passion and Purpose, by Rajendra S. Sisodia, David B. Wolfe, and Jagdish N. Sheth (Wharton School Publishing, 2007). Now in its second edition, Firms of Endearment studies a group of companies that have reported extremely high growth rates. Their competitive advantage, according to marketing experts Sisodia, Wolfe, and Sheth: passion and purpose.
Firms of Endearment empowers CEOs who are purpose-oriented with the business rationale and practices needed to act on their values and transform their organizations into purpose-driven success stories. The case studies are particularly diverse, covering various industries and stages in the corporate life cycle. If you need to make a compelling case for purpose to your board, investors, or team, this book is an indispensable reference.
Give and Take: Why Helping Others Drives Our Success, by Adam Grant (Viking, 2013). In Give and Take, Wharton prof Adam Grant makes the case for embracing a purpose orientation in your own career. He shares the eye-opening results of his research on people who focus on giving versus taking at work, which proves that putting the needs of others ahead of your own is the foundation for success. That's because when we serve others, we build strong, trusting relationships that drive results.
As it turns out, a mind-set of giving is also a primary characteristic of people who are purpose-oriented. Thus, Give and Take provides a model that we can all study and embrace if we want to act with greater purpose, enhance our performance at work, and achieve greater fulfillment in our careers and higher levels of well-being. This book is the basis for how we should be developing ourselves, hiring talent, and raising our kids.
Recommended stories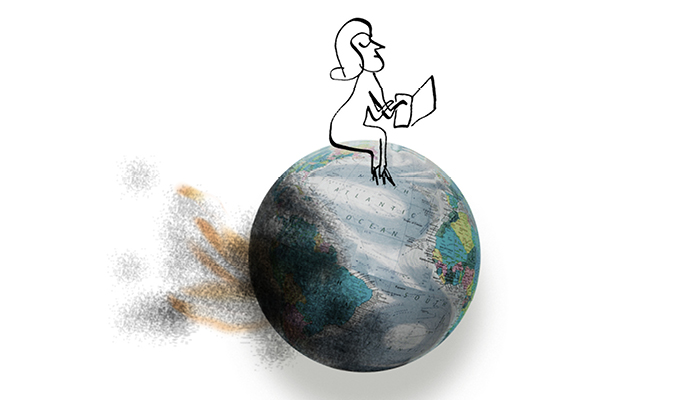 A collaborative manifesto by academics urgently calling for change is the most provocative technology book of the year.