Are Today's CEOs Tomorrow's Early Adopters?
Leaders of companies must make personal and financial commitments to trying new experiences.
Imagine paying $3,995 for a cell phone. Someone did on March 13, 1984. That person shelled out what was then a quarter of the typical American's salary to acquire one of the first handheld cellular phones to hit the market, the Motorola DynaTAC 8000X.
By contemporary standards, it was a clunker. It weighed more than six iPhone 7s, its battery lasted a mere 30 minutes, and a call cost 24 cents a minute. And guess what? The phones couldn't be produced fast enough to meet demand.
What made the DynaTAC 8000X such a runaway success? To be sure, its functionality represented a significant improvement over that of landlines. You could actually make a call while walking down the street or sitting in a car. But it also provided important and valuable intangible benefits that appealed to a particular class of high-value consumers: early adopters.
Pick a mechanical or digital innovation. The first automobile, the first television, the first handheld cell phone, the first solar panel system, the first laptop, the first semiautonomous car, the first virtual reality handset — each came to market with a remarkably high price tag. The price that early adopters were willing to pay was a multiple of what the product would cost once it hit critical market adoption. None of these products could have launched without the actions of their early adopters. And today it's incumbent upon CEOs to become early adopters.
Early adopters have several traits that make them high-value customers for emerging-tech businesses:
• They embrace novelty and take pride in staying ahead of the game. Early adopters actively seek new experiences and essentially place a monetary value on counting themselves among the first to try new products and services.
• They're willing to be guinea pigs. Although they crave novelty, early adopters are driven by a belief that that there is a better experience to be had. And so they are willing to be beta testers, curious tinkerers who buy futuristic products and services. By testing products and services in the real world, they play a critical role in the maturation of innovation and its expansion to mass audiences.
• They help fund innovation budgets. Most products are not like the iPad, which had instant penetration before it even launched. It can take years to evolve a product. Because they are willing to pay premium prices for experimental products, early adopters help provide the cash that companies need to refine and scale their innovations. The people who purchased the expensive early-edition Tesla Model S have helped provide the capital and experience that are permitting Tesla to roll out the more affordable Model 3.
• They are tastemakers. The opinions of early adopters shape and influence the evolution of products and services as they make their way to mass-market. Early adopters tend to have broad social networks (online and off) and get great traction in the media. And when they love something new, early adopters help to evangelize it to their friends, families, and communities.
•They lose interest quickly. For all their tastemaking ability, early adopters will discard experiences as quickly as they will engage with them. So if you can't sell them on the future fast enough, there is little chance of commercial success.
We generally think of early adopters as technology savants, billionaires, and outsiders — and not as the leaders of large, bureaucratic corporations. But in our recent Global CEO Survey of almost 1,400 CEOs from approximately 80 countries, we are seeing signs that a vanguard of CEOs is acquiring traits of early adopters.
First, CEOs are tuned in both to the possibilities that new technologies present and to the imperative for those in the C-suite to stay on top of them. "With the changes happening right now, I think I'm privileged to live under these circumstances because so much will happen in the coming 10 years," said one CEO of a company in Western Europe. About a quarter of the respondents in the survey ranked "innovation" as the number one area they want to strengthen in order to capitalize on new opportunities.
Second, more CEOs report personally using cutting-edge technologies. The majority of CEOs told us they consume digital media more than print media and have strong digital skills. In addition, some 46 percent said they personally use home automation systems, and 32 percent use robotics in their homes.
Third, early adopters are risk takers with a purpose. They invest in untested technologies with the hope and expectation that they will learn from it. Our survey indicates that many CEOs recognize the imperative to invest in both people and the digital and technology capabilities that can help them compete in the future.
Fourth, early adopters are fundamentally optimistic about the future. In the CEO survey, we found measures of confidence are increasing even in the face of rising global uncertainty. Fifty-one percent said they were very confident in their three-year revenue prospects — the highest such reading in a decade.
The majority of CEOs told us they consume digital media more than print media and have strong digital skills.
In the emerging digital world, it's going to be increasingly important that CEOs demonstrate their willingness to be first movers when it comes to technology. Whether it is in their personal or professional lives, paying a premium for new experiences demonstrates an investment in tomorrow. As I've noted, experiences are the X factor that goes beyond delivering pieces and parts of products and services. By consciously acting as first movers, CEOs can express their curiosity about the future and set an example for others in their organization.
The good news is that the opportunities to demonstrate such leadership are multiplying. Forget about investing in a futuristic autonomous electric car as a trophy high-tech experience. Virgin Galactic has already taken $250,000 deposits from 700 people for trips to space.
Recommended stories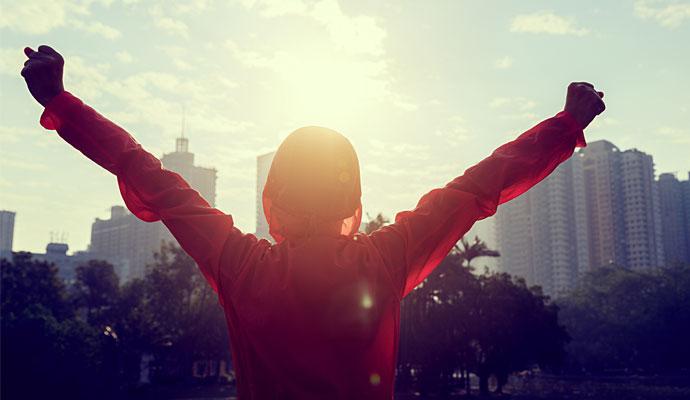 By empowering people to achieve their own goals, leaders can overcome great skepticism—and achieve great results. What worked for cookstoves in Guatemala can work for corporate cloud adoption.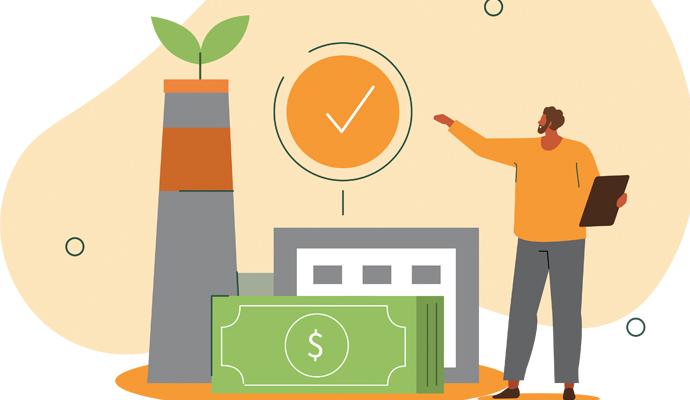 A sweeping philosophical history reveals two groups at odds on the relationship between nature and the economy.