Could Iceland Win the 2018 FIFA World Cup?
The ability of a small country to field a world-class soccer team can teach businesses about the power of good management for team building.
On June 14, 32 national soccer teams start their World Cup campaigns in Russia, including Iceland, the smallest country ever to qualify. Its population is half the size of Boston's. Every team will play a minimum of three games in the group stages before the top 16 teams advance to the knockout competition, and half the world is likely to watch. No pressure, then, for the managers and players.
There have been 20 World Cups since the tournament's founding in 1930 and just eight countries sharing the victories, all either Latin American or Western European. This is not surprising given the popularity of the sport in these regions and the high level of league competition that nurtures the talent pool. But most international tournaments produce a surprise or two — Iceland beating England at the 2016 European Championships, for example — indicating that population and history are not the only ingredients for success. Managers make a difference.
The Abilities Good Managers Instill in Teams
In Edge: Leadership Secrets from Football's Top Thinkers, author Ben Lyttleton identifies five essential abilities — cohesion, adaptability, decision making, resilience, and creativity — that successful soccer managers develop in their teams. The book provides a wealth of tips about how to get the most out of young talent and develop both their mental and, in the case of soccer, their physical skills. In doing so, Lyttleton tells the story of how French manager Didier Deschamps rebuilt his nation's soccer team.
Most international tournaments produce a surprise or two, indicating that managers make a difference.
France, the World Cup winners in 1998, imploded at the 2010 tournament in South Africa. The players went on strike, refusing to train, after a highly publicized dressing room row between then-manager Raymond Domenech and player Nicolas Anelka that resulted in Anelka being expelled from the competition and sent home. The team didn't even make it to the knockout round. Deschamps, a former defender who captained France to victory in the 1998 World Cup and the 2000 European Championship, took over management of the national team in 2012 and based his rebuilding strategy on three key pillars: strong communication, authenticity, and trust. He refused to pick troublemakers, however talented, and told Lyttleton that he never made promises he couldn't keep. And he made a concerted effort to listen. By 2014, France had regained its strength, reaching the quarterfinals in Brazil, and then in 2016, making it to the final of the European Championship. For this summer's World Cup, France is a favorite.
Lyttleton puts Deschamps's story in his section on adaptability but it would go just as well for cohesion, decision making, and resilience. The goal, whether on a soccer field or in the workplace, is the same: Build a team that works together but recognizes the individual strengths of its members.
In an interview published in the Guardian in July of 2016, Iceland's comanager for the European Championships that year, Heimir Hallgrimsson, all but telescoped Lyttleon's characteristics into his post-tournament analysis. "Our success owed much to a gradual, tangible increase in belief.... Playing the same starting 11 in all five games — something I don't believe had happened before at a European Championship — also made a difference.... Our football now has a clear identity. We have found a way to win football matches using our players' specific qualities, and by getting everything out of them." Iceland's team was cohesive and played together with a resilience born of common purpose.
The Importance of Being a "Missionary Manager"
In a yet-to-be-published study, economist Thomas Peeters of Erasmus University Rotterdam shows that importing technical know-how improves national teams, particularly if that talent comes from Western Europe or Latin America. Peeters looks at 16 years of match results, up to the year 2015, of countries that belong to FIFA, soccer's world governing body. Controlling for GDP, climate, population size, and cultural distance (using research to measure the differences in culture and values), Peeters finds that "missionary managers" — soccer experts who take their skills from highly developed soccer nations to coach abroad — improve local talent and results.
The study also identifies a factor that may limit improvement. The greater the disconnect between the imported manager and the local culture, the smaller the impact — though the cumulative experience abroad adds to the manager's success in subsequent jobs. "This has a lesson for business, too. Cultural difference is an impediment to success, but international experience can overcome this. Perhaps companies should consider moving their high performers around regularly if they can to build up experience," says Peeters.
Using his missionary manager model, Peeters says Belgium looks well-placed for success in Russia: It has a Spaniard with years of international experience in charge and a highly skilled team of players drawn from top domestic leagues. Thirteen of the 32 teams in this year's tournament have imported managers, most from either Western Europe or Latin America. Several of the imported managers are Argentinian. Cultural difference and a limited talent pool will probably create too great a gap for Saudi Arabia's manager, Juan Antonio Pizzi, to propel his team, whose official odds of winning are 1,000 to 1, into the final. But the Argentinians in charge of Colombia and Peru have a better chance.
Another study by Stefan Szymanski, professor of economics at the University of Michigan and coauthor with Simon Kuper of Soccernomics, and Professor Melanie Krause of Hamburg University, corroborates the positive impact of the globalization of soccer. The study, which analyzes the results of national team games from 1950 to 2014, finds there is unconditional convergence between the top soccer nations and the rest of the world, meaning that those that are very bad at soccer are making up ground on those that are good — though the countries in the middle are improving less. The authors point to technology transfer through imports of managers from higher-skilled soccer nations and exports of players to those countries, where they can improve their skills, as key factors, in addition to investment in infrastructure, improved governance, and regional integration. This is similar to the movement of business managers from high-performing companies to subsidiaries in less developed markets to improve operations, or the boom in international students seeking education at top-rated business universities overseas.
Szymanski and Krause did not include Iceland in part of their analysis of changes over time because the country has less than 1 million people. But this tiny nation has for the past six years punched way above its weight on the international soccer stage. When it defeated England in 2016, Iceland was comanaged by Hallgrimsson, a former player and dentist from Iceland, and Lars Edvin Lagerbäck, a Swede who fits Peeters's missionary manager success profile: good technical know-how, experience, and minimal cultural difference.
Iceland has already defied the odds just by being in Russia and, because the team will start in a particularly difficult group, may not make it to the knockout stage. But business managers could learn from the leadership principles that have brought Hallgrimsson and his squad this far: Provide a structured, safe environment; instill in your team a sense of self-belief; identify team members' specific strengths and assign roles accordingly; and don't be afraid to look outside the box for talent that can enhance your team's technical ability. By doing this, you can build a winning team, too.
Recommended stories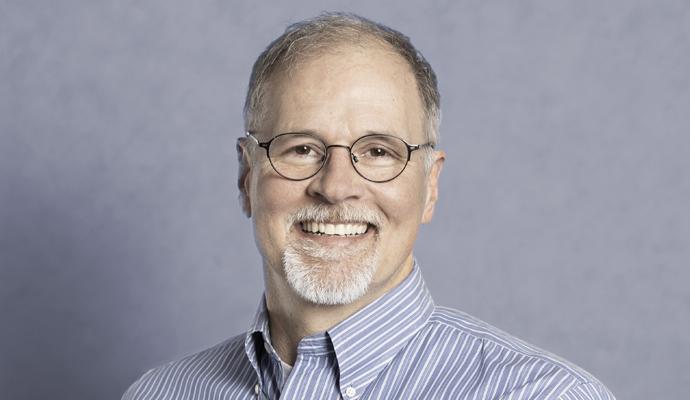 CEO Robert Playter dispels worries about the potential harm robots could inflict and thinks they will empower people instead of displacing them.