Driving Digitization in Retail Banking
A call to arms for the digital executive.
Most firms now acknowledge the significance of the "digital" customer segment—customers who have the Internet at their fingertips, a preference for personalized products and services, and the power to influence their peers' buying decisions. Many organizations have defined digitization strategies, with people and structures in place to pursue them. But few retail banks have been successful in fully digitizing their core customer propositions, or their end-to-end processes. An analysis of the digital capabilities across a range of industries and geographies reveals that retail banks lag behind industries like retail and telecommunications—on average scoring 16 percent lower on customer-facing digital capabilities than retailers—with significant gaps in banks' ability to build online communities, loyalty, and engagement.
So why has the retail banking industry been lagging behind?
Part of the answer lies in the huge investment and commitment that traditional retail banks have made in non-digital channels, with branch networks striving to provide full geographic coverage, occupying prime real estate, and busying an army of tellers and clerks. The operational and technological complexity involved in enabling an end-to-end, personalized digital consumer experience can also be daunting. The labyrinth of regulations in the banking industry drive a control-oriented and inward-looking focus that often runs counter to the digitization direction. However, a key reason for the slow progress is the conservative approach adopted by those charged with driving digital within traditional retail banks—where a mindset of incremental improvement and imitation is prevalent. In reality, customers' digital expectations call for a fundamental reimagination of the business.
To get an idea of the radical change needed, imagine how a Silicon Valley entrepreneur would approach the digitization challenge. The use of partnerships would be extensive—working with external companies, individuals, and top academic institutions. External platforms like social media would be embraced to empower customers to support each other and to shape propositions. To attract and retain the very best talent, an emphasis would be placed on the exciting opportunities that digitization accords to work on cutting-edge topics in creative and collaborative working environments, and with rewards directly linked to initiative success. Projects and products that don't show a clear path to revenues within a short time would be called out and publically stopped. Beta versioning and the use of subsets of customers and employees to trial new functionalities would become the norm. Last, but not least, a culture would be fostered where failure is celebrated as an intrinsic part of innovation, and where the organization is focused on exciting customers with a vision of the future. Achieving this while maintaining trust, security, and compliance is a big challenge—but it's not impossible.
Social media could empower customers to support each other and to shape propositions.
Retail banking cannot afford to be a passive observer or a half-hearted participant in the digital revolution. The executives charged with driving the digitization agenda should reimagine their business in this new era and adopt an entrepreneurial approach in order to accelerate the digital journey within their organizations.
Editor's note: Please read the s+b article, To an Analog Banker in a Digital World, for more on this theme.

Recommended stories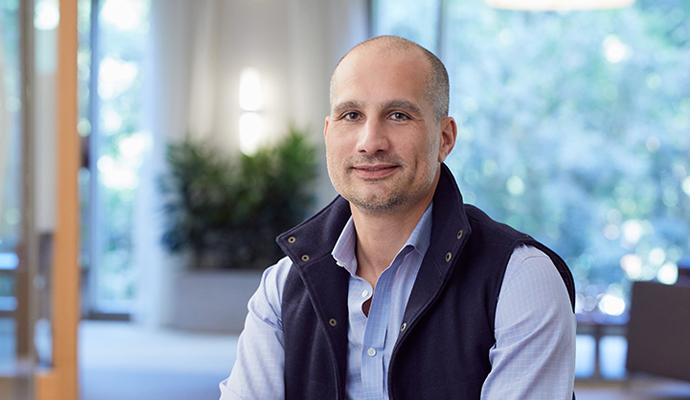 How do you survive—and thrive—after a crisis? The chief information security officer of Equifax offers hard-won advice for leading under pressure, building a strong risk culture, and making security strategic.