Merging across Borders
Given the growing number of international mergers, managers must overcome cultural differences with foreign colleagues to avoid the type of friction that can devalue a deal.
Bottom Line: Given the growing number of international mergers, managers must overcome cultural differences with foreign colleagues to avoid the type of friction that can devalue a deal.
Culture clashes that arise between managers in different countries have been shown to affect a variety of business-related issues, including firms' level of foreign direct investment, equity outlay, flow of venture capital, and stock market volatility. Less apparent is whether divergent cultural backgrounds have an impact on another increasingly important aspect of global business: cross-border mergers.
Although the number of such mergers is on the rise — their proportion nearly doubled between 1998 and 2007, from 23 percent of all mergers to 45 percent — little research has been done on how cultural differences affect the outcomes of international M&A deals. But it seems logical to think that cultural misunderstandings between managers at merging firms could make it harder to extract value from the deal.
After all, companies' synergy returns — including reduced costs, increased revenues, and streamlined operations — depend on employees working closely together in the postmerger period. Employees who don't have similar cultural beliefs could misconstrue one another's intentions or goals, leading to incompatibility and lessening their willingness to cooperate and coordinate with each other. On the other hand, greater cultural diversity among employees could stimulate innovation and result in much-needed challenges to the status quo.
Greater cultural diversity among employees could stimulate innovation and challenge the status quo.
After analyzing a large set of mergers that occurred in 52 countries between 1991 and 2008, the authors of a new paper found that international deals produce higher stock returns (an increase of 3.64 percent) than domestic mergers (2.52 percent) and exceed the potential of rival bids from domestic acquirers. Indeed, cross-border mergers have become increasingly popular because they offer a larger selection of potential partners, provide more opportunities for growth in new markets, and enable firms to utilize more sophisticated distribution systems and supply chains.
But the authors also found that strong similarities in national culture, though often overlooked, can prove to be a significant factor in determining the likelihood and eventual success of mergers. And the wider the cultural chasm between two countries, the lower the number of cross-border mergers undertaken by firms operating in those nations. Some deals apparently get "lost in translation," as the authors say.
To ascertain different countries' cultural values, the authors used data from the World Values Survey, which periodically collects information in 97 societies across six continents, representing more than 88 percent of the world's population. The researchers examined three sociological and economic measurements of cultural values that are relevant to cross-border mergers: whether residents of a given country tend to trust others; how much people believe they should question or respect authority; and whether people pursue individualistic or collective aspirations.
The complex web of cross-border mergers around the world reveals that such moves are anything but random, the authors note, and cultural differences could explain many of the patterns. Some of the countries with the most robust domestic markets are still relatively isolated from businesses in the rest of the world. For example, 24 percent of mergers in the sample were undertaken by cross-border firms, but fewer than 6 percent of acquisitions of Japanese firms — which have historically been isolated from the global market and have operated according to a distinct set of Japanese socioeconomic values — were undertaken by foreign companies. In contrast, more than two-thirds of mergers targeting German companies, which have largely embraced the global marketplace, were instigated by firms beyond their borders.
Not only has the number of cross-border deals increased since the 1990s, but firms are now also pursuing acquisitions in a wider range of countries. The nations most frequently targeted in cross-border mergers — the U.S., the U.K., Canada, Germany, and France — have seen an uptick in acquisitions, and so have many emerging markets not commonly touted as economic powerhouses.
But these increases don't mean that cross-border mergers are right for all companies, especially in culturally distant markets. Companies realize significantly lower synergy gains when merging with firms operating in culturally distant economies, according to the stock returns of both acquirers and targets in the period surrounding the merger announcement. For example, the authors' analysis showed that mergers involving companies that were very different in their levels of trustfulness or individualism (in the 75th percentile for differences) experienced 28 percent lower stock returns — about US$50 million for the average-sized company in the sample — compared with mergers involving companies with more similar attitudes (in the 25th percentile). Clearly, cultures geared toward an acceptance of others' business practices and a tendency to challenge the status quo breed firms willing to look beyond their immediate prospects and embrace international mergers.
There's no doubt that cross-border mergers create value if firms can overcome cultural discrepancies, and the more similarities companies have in terms of their values of trust, hierarchy, and individualism, the higher combined returns they experience in the wake of the merger.
And it's not just an international phenomenon. Delving deeper, the authors also found evidence that the effect of cultural differences on mergers can even extend to interregional mergers within the United States. Although businesses in the U.S. all operate under the same federal guidelines, cultural differences reduce the likelihood of businesses in disparate regions linking up. In other words, culture appears to have a stronger impact on merger activity than national regulations.
Source: "Lost in Translation? The Effect of Cultural Values on Mergers around the World," by Kenneth R. Ahern (University of Southern California), Daniele Daminelli (Polytechnic University of Milan), and Cesare Fracassi (University of Texas at Austin), Journal of Financial Economics, July 2015, vol. 117, no. 1
Recommended stories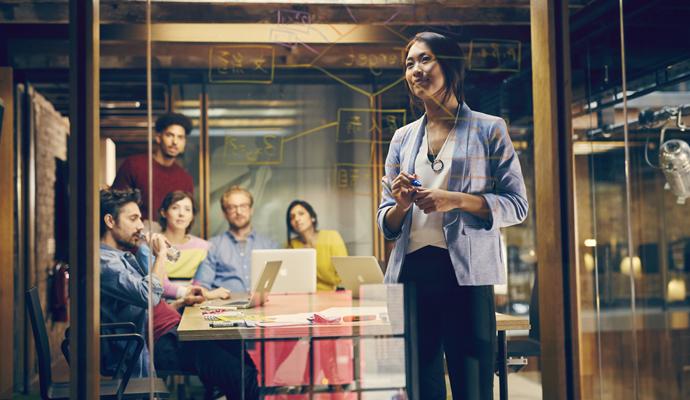 Five foundational building blocks can help innovators maximize value creation inside their organization.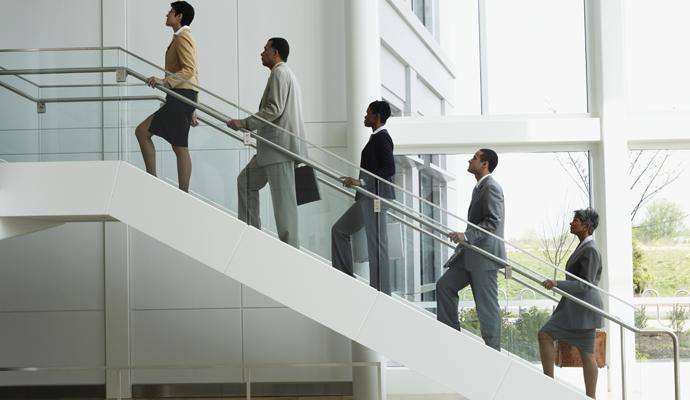 In her new book, Sally Helgesen looks at the triggers that leave us divided and defeated, and the practices that can help colleagues, teams, and organizations rise together.