Moscow's Undaunted Entrepreneurs
Today's Russian trendsetters are Silicon Valley–style entrepreneurs determined to make their ventures work — and to pull their country's economy forward, no matter what.
"Russian urbanites have fallen out of love with rich men," wrote journalist Natalia Antonova in November, in the English-language Moscow Times. "[They] prefer the innovative artist, the small business owners, the tart-tongued journalist with a huge social media following, the controversial author, the tech startup guru, the bookish director who makes movies about the meaning of life, and so on."
The leading trendsetters in the Russian capital are no longer the swaggering, diamond-studded oligarch types who commandeered Muscovite society back in the 1990s. They've been replaced by Silicon Valley–style businesspeople: low-key, modern, independent entrepreneurs who typically reached adulthood as Communism fell. Unlike their parents and older siblings, this new generation has grown up free of government-imposed restrictions to travel abroad. Many of its members have lived and worked outside of Russia. They communicate easily with the outside world on the Internet, usually in a variety of languages. And they are building a freewheeling, entrepreneurial culture — despite economic crisis, sanctions, and global political tensions. Within Russia, Moscow's fledgling entrepreneurial culture is seen as a critical factor for diversifying the economy away from its dependence upon oil, gas, and other natural resources.
"The lifestyle and business style in big cities has become more Western, more modern," says Alexander Baunov, senior associate at the Carnegie Moscow Center, of Moscow's efforts to embrace an entrepreneurial culture.
One example of the new culture is located in the old Soviet Central Telegraph building near Red Square. Empty since the mid-2000s, this architectural behemoth reopened in 2014 as a private technology center called Dream Industries. Its founder, architect Askar Ramazanov, is also the cofounder of Theory and Practice, a Russian social media site for young scientists and technologists. Ramazanov spent two years remodeling the 21,000-square-foot facility — which is now headquarters for his two online publishing businesses — into a venue for meetings, music events, master classes, and workshops with organizations such as the British Council. Chinese Premier Li Keqiang and a delegation visited the center in October 2014.
Some of Moscow's startups are partly funded by the Russian government. For example, Technopolis is a Silicon Valley–style incubator, albeit a huge one: about 4 million square feet of industrial and office space in the converted Moskvitch car factory in the industrial Southport section of Moscow, where some 32 companies have signed contracts since the center opened in 2009. They get tax breaks, cheap office space, access to clean rooms (if needed) for contaminant-free manufacturing, and free connection to the center's massive 60-MW power grid. Roughly half of these companies are joint ventures with non-Russian companies, including one with the French industrial automation and energy management company Schneider Electric.
Another startup is a technologically adept print-on-demand company called T8, founded in 2011 by Yevgeny Khata, a young businessman who had worked for Western financial firms in Silicon Valley. T8 has a German-made Kolbus digital printing machine, one of only four in use in the world. It can print an entire book edition in one day, and enables T8 to conduct much of its business outside Russia. "The lower ruble has actually given us an advantage in printing books for the European market," says Khata.
And there are more than a dozen Russian "bootstraps" — entrepreneurial ventures funded, at least in part, by angel investors or the technologists themselves. One is a children's discovery museum, initially funded by a government seed grant, with the goal of encouraging better science education. It is run by Svetlana Motorina, who herself is a young Muscovite parent seeking to emulate some of the children's science museums she has seen in the U.S.
President Vladimir Putin, and most others in the Russian government, are explicitly trying to cultivate startup leaders like Motorina and Khata. Putin doesn't appear to view these Muscovite innovators as potential rivals, as was the case with the oligarchs of the past — at least not yet. "Putin is a realist," says Baunov. "He has a liberal economic agenda."
President Vladimir Putin and the Russian government are explicitly trying to cultivate entrepreneurial startup leaders in Moscow.
At the same time, Russia's economic isolation has affected the prospects of its entrepreneurs. For example, the European Union- and U.S.-imposed sanctions, which have been extended to mid-2016 as a reaction against Russia's actions in Ukraine and annexation of the Crimean peninsula, constrain much of that country's global business. In conjunction with the precipitous drop in oil prices (Russia's chief source of foreign currency income), the collapsed ruble, and a rise in business taxes, the business environment is much tougher than it was in, say, 2013. Motorina's museum has spent nearly US$10 million on materials purchased from the West and paid for in increasingly expensive euros and dollars. Other startups are facing extreme revenue loss or shutdown.
"All of my friends who started their own businesses last year are looking for jobs," Motorina told me over lunch in Moscow recently. "Even the people who might want to invest have less money."
Despite all this, the new Muscovite entrepreneurs remain undaunted. It's as if they're tapping into the same irrepressible entrepreneurial spirit that existed during the darkest days of Communism, when the average Russian had to be creative to make do in a society where neither public services nor consumer goods were readily available. Theirs is a fatalistic culture compared to Silicon Valley, to be sure, reflecting the uniquely Russian free-market challenges they face: currency fluctuations, inflation, restrictive conditions on obtaining loans, and sky-high interest rates, along with the other more usual pressures like technological competition.
But they remain optimistic despite the obstacles. When Ramazanov talks about expanding Dream Industries, he says he wants to hire people who can help it "grow into something world-class — we want to be everywhere Amazon isn't." Motorina, for her part, is also undeterred. "I'm not giving up," she declares. "We just started!"
Recommended stories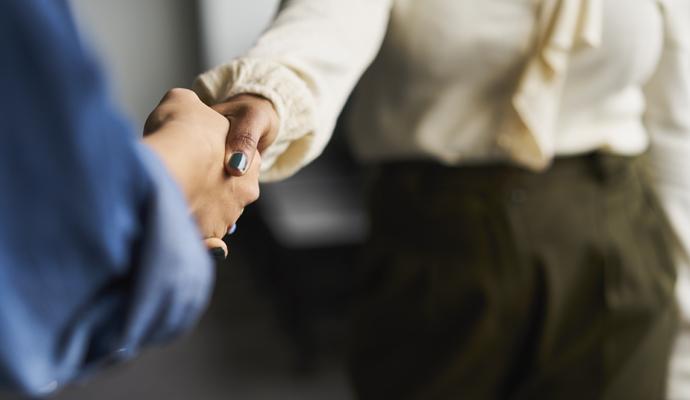 In our increasingly digital world, startups and established firms can make progress together by building trust and focusing on value creation.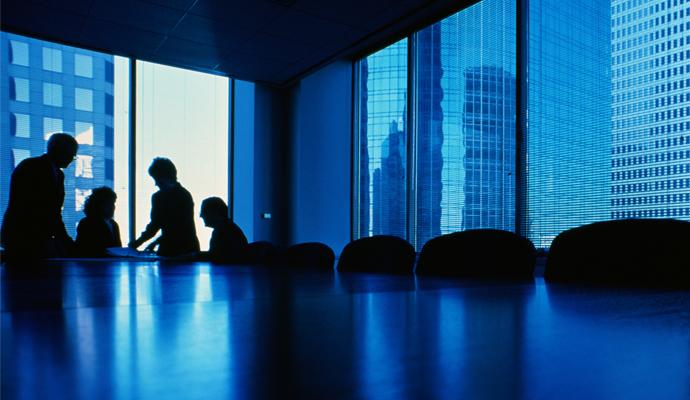 A new book suggests that the ways in which CEOs define the relationship between politics and business will shape our world in the future.