Reimagining Effective Cross-Functional Teams
Three guardrails must be in place to allow these groups to perform well within an organization.
A version of this article appeared in the Spring 2018 issue of strategy+business.
In today's globally interconnected, fast-paced business environment, nearly every important initiative — whether it's revenue growth, cost reduction, or new product innovation — requires insights and actions from people working across an organization.
The most popular "human technology" for gathering an organization's best thinking and expertise on a complex topic is the cross-functional team. Here, executives assemble small groups of employees from different functions — such as marketing, finance, and operations — and ask them to devote a certain amount of energy to a particular problem, usually specifying a set of goals and a time frame in which the project will be completed and the team will disband.
But even though this is a common solution, cross-functional teams have a checkered reputation. A recent survey by Strategy&, the strategy consulting business of PwC, found that only 6 percent of employees working on these teams believe that they consistently produce outstanding results. This is in many ways not surprising, as only 8 percent of employees working on cross-functional teams say leadership always makes their team's work a priority and sets clear objectives; just 10 percent say that these teams make clear decisions and are accountable for their actions; a mere 9 percent say that team members share information effectively; and perhaps most telling, only 9 percent say that these teams consistently embrace diversity of opinion — which is why different skills are brought together in the first place.
Effective teamwork of any sort requires finesse, but this is especially true for cross-functional teams. For cross-functional teams to perform well within more traditional organizational structures, three key guardrails must be put in place.
• Senior executive ownership. Assigning a senior executive to oversee the team and its output signals that the effort is important to the organization. It also provides the mechanisms for clear decision making and ensures that team members are credited for this work.
• Clear goals and performance metrics. Tying the team's output to the organization's strategy and to the executive owner's performance aligns the team to solve the right problem.
• Knowledge transfer process. Create mechanisms to ensure that the team's output is transferred back into key functions and work streams so the insights become standard operating procedures for the enterprise.
An example of an approach using these three guardrails can be found in the cross-functional student yield team at the Kellogg School of Management at Northwestern University. The team has produced major improvements in the quality of students applying for, and enrolling in, the program. But back in 2013, the school was feeling stalled in its efforts to continue to improve its yield performance (the percentage of students who choose to enroll after they have been offered admission). One of the primary challenges was that leaders of key functions — admissions, financial aid, student life, marketing, and IT — were not talking to one another enough. Further, it became obvious that only those in admissions saw it as their job to increase yield.
So the school created a team charged with outlining what best-in-class work streams would need to look like if Kellogg were to yield more top students. As part of that process, a handful of performance metrics were identified that touched each of the key functions. They included online ad click-through rates, benchmarking data for financial-aid packages, and the functionality of online information and application systems for prospective students. The team was then charged with meeting regularly to jointly monitor performance on these metrics and, in the process, hold various functional leaders accountable for their role in improving results. And the outcome was clear: a significantly increased yield of top candidates over the last three years. Just this fall, Kellogg boasted an entering class with the second-highest average GMAT in the country.
Leading organizations — such as Apple, IKEA, and Lego — that are very clear about the few things they must do well in order to succeed, and that realize the cross-functional nature of these things, often make a more fundamental shift: They make some of their cross-functional teams permanent. They understand that although functions create consistency and efficiency at scale, they also create limitations and bottlenecks.
Effective teamwork of any sort requires finesse, but the performance barriers for cross-functional teams are even higher.
This shift is happening most frequetly around innovation. Some companies are converting the traditional R&D function into a cross-functional innovation group bringing together research, engineering, marketing, supply chain, and finance, with a goal of improving the company's growth prospects. These permanent teams are then reflected within the organizational model, with chief innovation officers responsible for the newly defined core expertise. Chief risk officers or chief growth officers represent other examples that are becoming increasingly prevalent.
Bringing together diverse talent — and allowing that talent to accomplish big things — has become the norm for how work gets done. But the way most companies use this talent needs serious improvement. Cross-functional teams have the opportunity to unleash great results, but only if we ensure they are set up in the right way and given the support they need in order to work. In the current business climate, companies need to make these cross-functional teams successful — or risk being left behind.
Recommended stories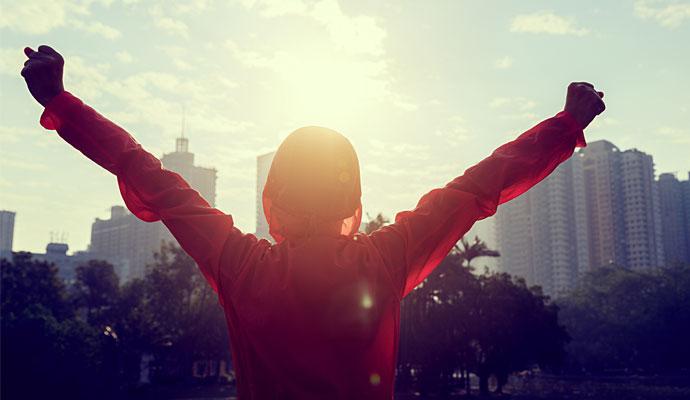 By empowering people to achieve their own goals, leaders can overcome great skepticism—and achieve great results. What worked for cookstoves in Guatemala can work for corporate cloud adoption.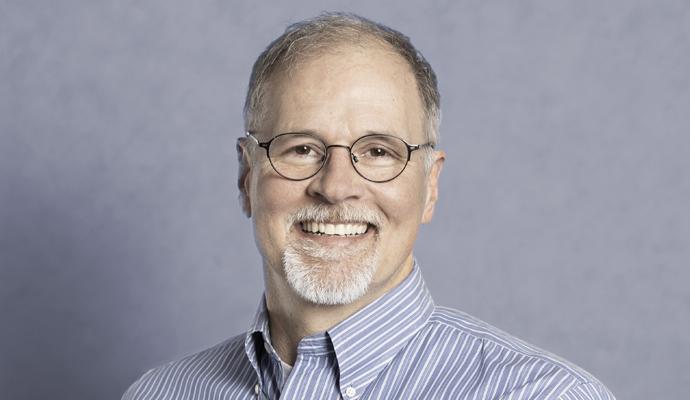 CEO Robert Playter dispels worries about the potential harm robots could inflict and thinks they will empower people instead of displacing them.