Retail's Risky New Strategy
Luxury tourism will not be the game-changer many retailers are hoping for.
"You may be able to shop online," says Frederic Godart, associate professor of organizational behavior at INSEAD and the author of Unveiling Fashion: Business, Culture, and Identity in the Most Glamorous Industry (Palgrave Macmillan, 2012) "but you can't eat online." Nor can you have a high-end tourist experience online. That's why the new face of retailing is luxury palaces—eschewing the local middle class and catering to upscale travelers from around the world. Like elite casinos, these stores invest heavily in creating an experience they hope no one else will match. "They are temples of retail," says Godart, "with the arts, restaurants, and home furnishings. You can spend a lot of time having fun there."
The new face of retailing is luxury palaces catering to upscale travelers.
Already, some luxury retail palaces have become major attractions in Berlin, Dubai, Paris, and London; others are under construction in cities like Hanoi, Hong Kong, Mexico City, Munich, New York, Rome, and Sydney, They tend to be showcases of ne plus ultra brands, such as Prada, Louis Vuitton, and Ralph Lauren, housed in multistory emporiums designed to create an experience rather than just sell stuff. They are also, in some retailers' eyes, a way to survive. For more than 10 years, e-commerce has been capturing bigger and bigger shares of the retail market. This has led to the demise of many once-prominent retail brands (Circuit City, Borders, Virgin Megastore, Office Depot, Radio Shack), troubled times for others (J.C. Penney, Sears), and unprecedented pressure in Europe and North America on face-to-face retail.
But are there enough luxury tourists to meet the expectations inherent in these new stores—and to earn back the multimillion-dollar investments needed to build them? At first glance, this seems like a plausible strategy. Every year, more leisure visitors roam the world, many from countries that only recently permitted their citizens to board international flights. Tourists are also richer on average than ever before, and they love shopping—especially for brands that convey status. According to a recent Skift report, "Chinese tourists spent a record US$164.8 billion overseas last year—a 28 percent increase over 2013—as disposable income rose and more people ventured abroad." And unless the threat of terrorist attacks increases dramatically, luxury tourism shows no signs of waning any time soon.
"It's a global marketplace today," says Mark Weber, former chairman and CEO of Donna Karan International and former chairman of LVMH Inc. (the North American arm of the French luxury brand), and author of Always in Fashion: From Clerk to CEO—Lessons for Success in Business and in Life (McGraw-Hill, 2015). "Retailers always want to be where the customers are—whether that's in New York or Las Vegas or Shanghai—and they will follow them there."
Paris is arguably the leading international destination for luxury retail tourism. According to city government statistics, 32 million people visited the City of Light in 2013—a 5 percent increase over 2012. When it comes to must-see sites, many visitors rank Chanel right up there with the Musée d'Orsay. One well-known French department store, Bazaar Hotel de Ville (BHV), has redesigned itself to feature the ambiance of the Marais, the aristocratic central-city neighborhood, as a way of drawing in tourists. Only the hardware department—a mainstay of the original, more downscale BHV—was left untouched.
Another leading Parisian retailer, Le Printemps, opened a petit (at 28,000 square feet) version of its flagship store on a site vacated by Virgin Megastore. Across the street from an entrance to the Louvre, this showroom is clearly aimed at some of the museum's 10 million visitors per year, particularly upwardly mobile, affluent travelers from China, who are eager to buy designer-branded apparel for less than they would spend at home. "Culture and shopping are the two principle motivations for tourists," Le Printemps President Paolo de Cesare told reporters at its opening in early 2014. Most of the employees at this location, like most of the shoppers, are Asian; in fact, the only flyer handed out in the store is written in Chinese.
Across the Atlantic in New York, Macy's has nearly completed a US$400 million, four-year makeover of its century-old flagship store, located one block from the Empire State Building. Even before remodeling, the store had 2 million square feet, annual sales topping $1 billion, and 20 million visitors a year—6 million of whom are tourists. The store's chief executive, Terry J. Lundgren, personally convinced luxury brands such as Gucci and LVMH to create boutiques within the store. This strategy is presumably based on Macy's identity as a New York icon, capable of attracting high-end tourists. To experts like Weber, the critical factor for a luxury brand is that combination of incoming traffic and total control of the retail environment. This includes, he says, "the price points, the way the brand is displayed, the products showcased—everything." The brands, in turn, represent an important revenue stream for Macy's: Luxury brands pay rent plus a percentage of their sales and anything else that can be negotiated.
Despite these early successes, rebuilding their business around luxury tourism could be a very risky strategy for many retailers. Anyone who doubts this need just glance at the once glittering Atlantic City Boardwalk, where many of the grand casino lights have now gone out. It takes about five years to create a brick-and-mortar retail "palace," whereas tourist destinations can rise or fall in popularity overnight. The early successes of stores like Le Printemps, Macy's, and BHV are already attracting many competitors. This could mean that many new palaces will be built; but if the population of luxury tourists doesn't keep pace, only a few palaces will survive. It will take more than money to pull off lasting success in this sector. The winners will be those with the most imagination, flexibility, verve, and street sense. They'll have to create and continually re-create retail experiences so unique and compelling that tourists will want to go there again—year after year—or never leave.
Recommended stories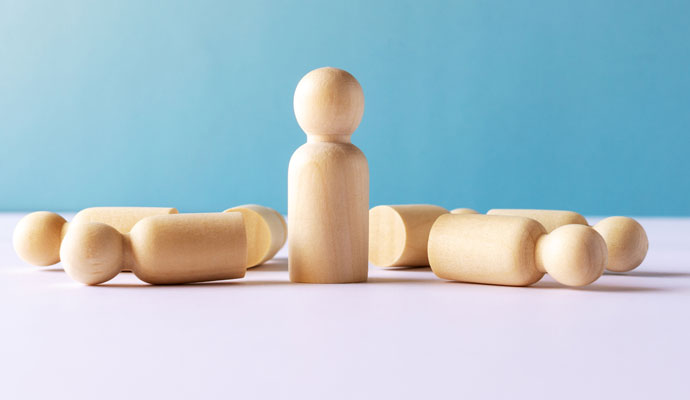 Abraham Cahan's underrated classic, The Rise of David Levinsky, offers a portrait of success and solitude in the dog-eat-dog world of the garment trade.