Scoring under pressure
Strategies for taking penalty kicks in soccer can provide helpful lessons for high-pressure business situations, too.
England soccer coach Gareth Southgate exceeded all expectations when he guided his country's national team to the FIFA World Cup semifinal in the summer of 2018. Along the way, the team made history by beating Colombia in a penalty shoot-out — the final, free-kick tiebreaker for separating teams that are even after 120 minutes — following four failed shoot-out efforts in international competitions going back to 1990. England lost in the semifinal to Croatia, another underdog that had won back-to-back penalty shoot-outs against Denmark and Russia.
England coaches have called the penalty shoot-out a game of pure chance in the past, but during this World Cup, Southgate described taking a penalty as "performing a skill under pressure," one that can be learned and improved upon. His players proved this, and some of the skills that Southgate drilled his England team on can be just as useful when applied to high-pressure business situations. For those preparing for a job interview, key presentation, or a client pitch, here are five tips from the world of sports that can help when performing under pressure.
1. Practice with purpose. There are standard excuses trotted out by soccer coaches who are beaten in penalty shoot-outs: They are a lottery. You can't practice for them. And you can't recreate the pressure. Only the last of these is true, and even then, there are many ways to improve your chances. Southgate told his players to get used to the dreaded walk from the field's center circle to the penalty spot. And he made them practice penalties after having played for 120 minutes to recreate the fatigued legs and minds that come from longer games with extra time.
England players who missed important penalties in the past have said their only thought was "I must not miss!" This fear clouded their concentration, as the pressure caused them to forget their routine. Southgate wanted the pressure to be routine, as well. If you focus on getting the execution correct, the result will follow.
In 2018, golfer Francesco Molinari applied a similar approach on the greens. He focused on putting in pressure situations with a new coach in the run-up to the British Open, golf's oldest and arguably most prestigious tournament, and he ended up lifting its Claret Jug trophy. The 2018 Tour de France winner, Geraint Thomas, chose to practice riding steep hills for exactly the same reason. The key to mastering all these skills is to come as close as possible to replicating the conditions in the pressure environment.
The principles for business are no different. If you are giving a presentation standing up, don't practice it sitting down. Be prepared for challenging questions and always have a backup plan (especially if technology is involved). You cannot fully replicate pressure conditions, but you can prepare for them if you practice with purpose.
2. Take your time. In past tournaments, England players always rushed their penalty kicks. Analysis of reaction times from England's eight previous penalty shoot-outs at major tournaments between 1990 and 2012, from the moment the referee blows his whistle to when the player begins his run-up to the ball, showed that England players waited an average 0.28 seconds, less time than any other team's players. This changed at the 2018 World Cup: England players waited longer after the referee blew his whistle. They took a deep breath; they composed themselves; and then they took their penalties (mostly successfully, converting seven out of eight throughout the competition).
We could all do well to slow down a little when the pressure is on. Just taking an extra breath before we speak or walking a little slower to a podium can make a world of difference. Composure is key, and we are more likely to lose it if we act, speak, or even think too fast. In business, it can be better to be right than to be first.
3. Your reactions matter. Studies have shown that if a player converts a shoot-out penalty when the scores are level and celebrates with one or two hands raised over shoulder height, that player's team is more likely to win.
Psychologists believe that body language is a significant factor in spreading a kind of emotional contagion to teammates, and that celebrating increases pressure on the next kicker, who will be from the opposing side. It's also helpful to hug a player who misses, as it sends a message of unity to teammates who might fear a negative reaction.
Body language is central to a valuable lexicon of nonverbal communication. Upright posture, a firm handshake, eye contact, and mirroring others' positions can be effective tools in the workplace. Human contact counts: A friend who works for a French media company spends 10 minutes every morning shaking hands with his colleagues. Though some employees may prefer communication via social messaging, we should all use body language as a positive force — and don't forget to celebrate success!
4. Don't obsess. Neuroscientist Michael Anderson, who runs the cognition and brain sciences unit at Cambridge University, conducted an experiment with a room of golfers, divided in two groups, by asking them all to putt from the same distance. The golfers then had a five-minute break, during which half wrote down every aspect of their putts and the other half looked at pictures of beaches and cars. They all then putted again.
The key to mastering all these skills is to come as close as possible to replicating the conditions in the pressure environment.
The golfers who had remained focused on golf in the break all hit far worse putts the second time around. What does this have to do with penalty kicks? As I wrote in my book, Twelve Yards: The Art and Psychology of the Perfect Penalty Kick, it shows that overthinking a task can lead to a negative result — so players need to have a strategy for what to think about on the dreaded walk to the penalty spot. That walk can be a lonely moment during which, according to former Italy midfielder Andrea Pirlo, "the tepid shiver I felt before scoring was by far the truest feeling I've ever felt in my life."
We often worry about a meeting or performance review going badly, or stress over a tight deadline being missed, but this time can be better utilized by focusing on the process — the routine of what needs to be done — rather than the outcome. If the practice process has been conducted with purpose (see point one, above), and the routine of what needs to be done is understood and achievable, worrying about the result is likely to only have a negative impact on the performance.
5. Confidence doesn't guarantee success. The Elfmeterkönig von Leipzig, the Penalty King of Leipzig, was a competition organized by German sports psychologist Georg Froese, who assessed the penalties of 40 players of differing standards — ranging from professional players in top leagues to amateurs in Germany's eighth division. Each player filled out a comprehensive personality questionnaire before participating in a two-day penalty shoot-out competition. Froese discovered that the greatest marker of success had nothing to do with levels of self-confidence or even innate football ability, but rather, what the players said about their competition anxiety, or how well they reacted to the pressure of competition. It was a player from lowly division six who won in the end.
Froese's research was inspired in part by former Italy coach Marcello Lippi. In the 2006 World Cup final, his team faced a penalty shoot-out against France to win the trophy. Lippi had a choice of strikers Luca Toni and Vincenzo Iaquinta, both well-known players, to take Italy's last penalty in the 2006 World Cup final shoot-out against France. Instead, he gave the shot to Fabio Grosso, a quiet left back who was playing in the second division two years earlier. Lippi thought he would deal with the pressure better than the high-profile strikers. Grosso scored and Italy won the World Cup.
We may recognize from our own workplace (or, indeed, public life) that the loudest person in the room is not always right, or even the best qualified. They just happen to be the loudest. Our cognitive biases work in such a way that more extroverted personalities may come to mind first for certain important tasks, even if they are not best suited. Look around and see who else can perform under pressure. The introverts could be even better!
Putting failure (or success) down to pure chance in any situation that requires a certain amount of skill, be it at work or on a soccer pitch, even where high levels of stress are involved, is a way to duck responsibility. Southgate had the courage to face up to this when it came to taking penalty kicks and developed a process that helped tip the odds in England's favor. Practice, patience, and a few psychological insights can help at work, too, for those make-or-break situations that get the adrenaline flowing.
Recommended stories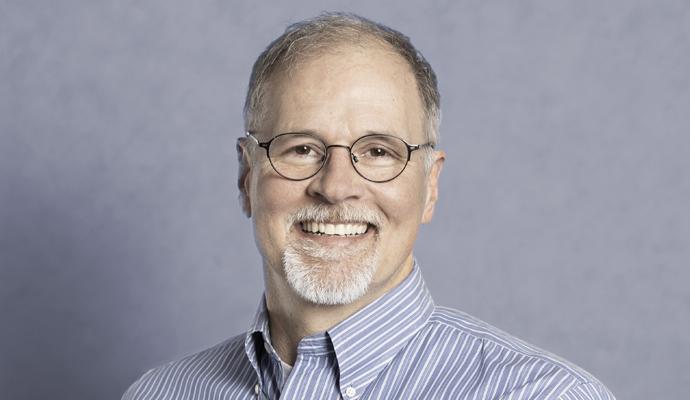 CEO Robert Playter dispels worries about the potential harm robots could inflict and thinks they will empower people instead of displacing them.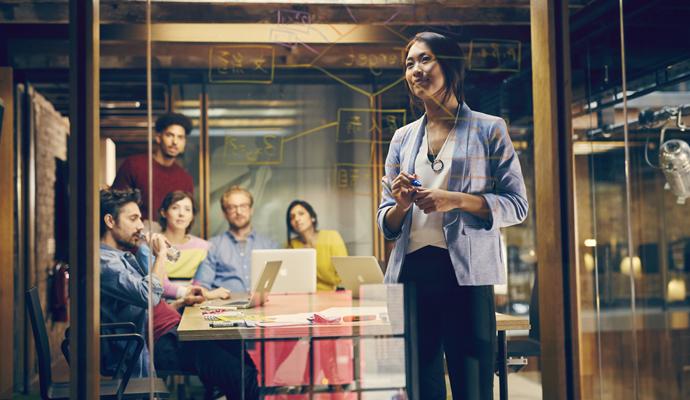 Five foundational building blocks can help innovators maximize value creation inside their organization.